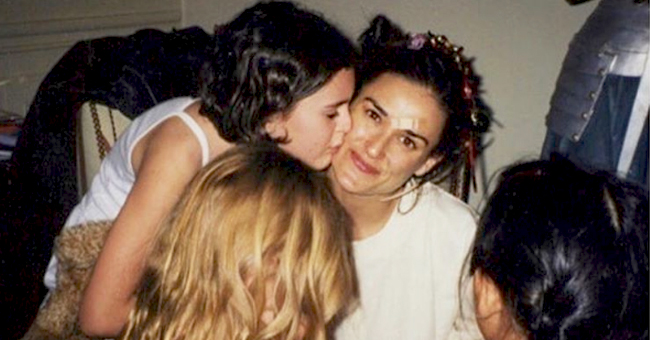 instagram.com/demimoore
Demi Moore of 'Charlie's Angels' Shares Touching Throwback Photo of Eldest Daughter Rumer Kissing Her Cheek
Demi Moore shared a touching rare old photo on social media showing her with her three daughters, with the oldest kissing her.
Demi Moore gave her social media followers a rare look on her life with her three daughters, Rumer, Scout, and Tallulah, from their younger years, with the oldest kissing her on the cheek.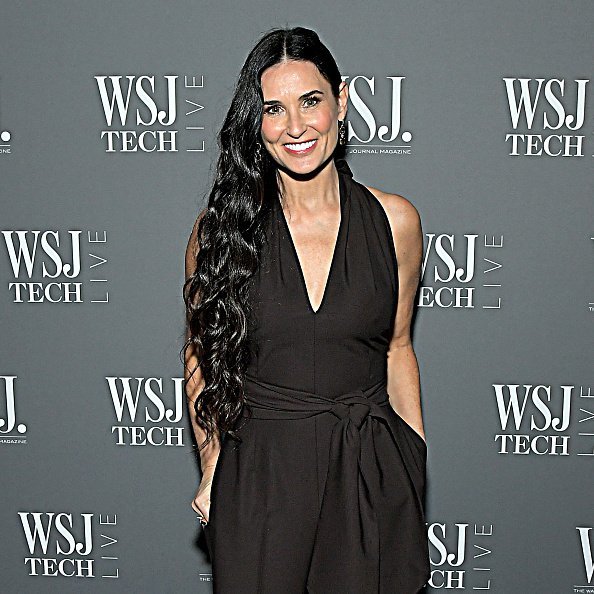 Demi Moore attends WSJ. Magazine at WSJ Tech Live at The Montage Laguna Beach | Photo: Getty Images
Moore captioned the moment with her daughters with an excerpt from her memoir, "Inside Out.":"From #InsideOut," she wrote:
"Being a mom felt totally natural. It's one of the few things I can confidently say I was innately good at."
She continued:
"Nurturing Rumer, having someone to love, who loved and needed me right back unconditionally, exactly as I was, without any kind of performance was euphoric."
The actress's followers applauded the photo and the words, with one person writing:
"It's the best."
Another said:
"You're a natural! So much love."
Moore's memoir focused on her vulnerability and the struggles she had during her eight-year marriage with Ashton Kutcher, who she accused of cheating on her, and driving her to drink after she miscarried a six-month pregnancy.
In early October, Rumer, while appearing on "The Talk," spoke on what she termed her mother's strength and vulnerability. The "Empire" star said:
"What I really respect about her is that she is never a victim in her stories."
She continued:
"She takes accountability, she takes responsibility, and mind you, this is her perspective, her story, and she's the first one to say that."
It was indeed Moore's story to tell, and so far, Kutcher has not contradicted the words of the "A few Good Men," star.
A source close to the actor and his wife, Mila Kunis, told "People" that the "Two and a Half Men" star would never talk about his marriage to his ex because he respects her as a mother.
Moore shares her three daughters with the actor, Bruce Willis, whom she was married to from '87 to 2000. The three women have careers in Hollywood and are making a name for themselves separate from their parents' fame.
Please fill in your e-mail so we can share with you our top stories!