Simone Biles Backflips on the Mound as She Throws Ceremonial First Pitch at Game 2 of World Series
After being given the honor to throw the ceremonial first pitch at game 2 of the world series, Simone Biles gave it a twist by doing backflips on the mound. 
Decorated gymnast Simone Biles gave World Series fans a treat as she added her own twist to giving the first pitch between the Houston Astros and the Washington Nationals at Minute Maid Park on Wednesday night. 
Her World Series appearance isn't the first time she's done it, as she broke out a similar move for an Astros game in 2016. However, the 22-year-old reveals that she was still nervous as she stepped out on the field on Wednesday night.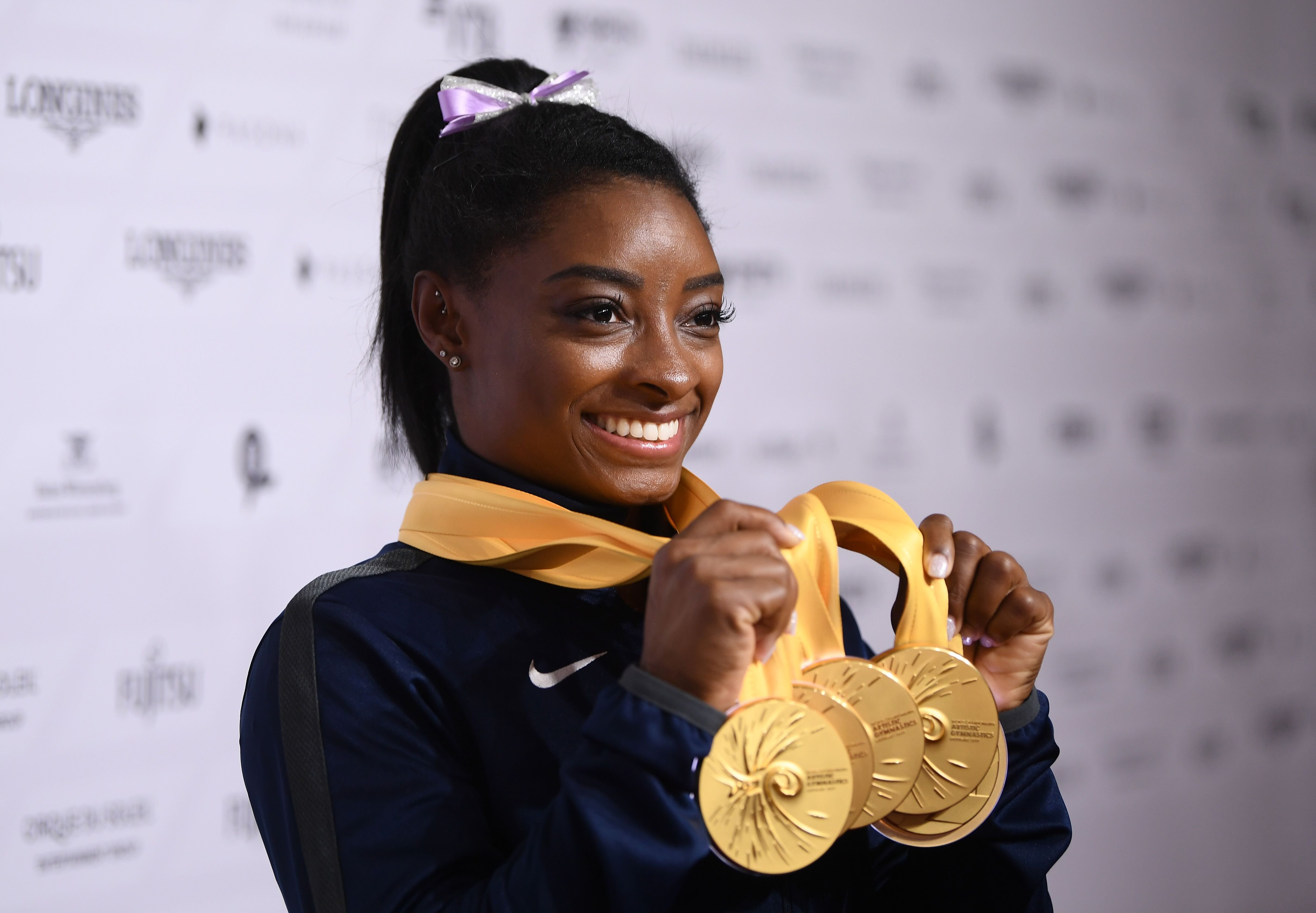 Calming Her Nerves
According to Biles, adding a few backflips is her way of calming her nerves as she's about to do something she's not so familiar with. 
"Gymnastics is the only sport I've ever done, so when it comes to anything else, I'm literally terrified. So I get more nervous doing this stuff than competing, which is really weird. So, yeah, hopefully I don't end up on celebrity fails."
Luckily for her, she did just fine. 
We're flipping out over @Simone_Biles' first pitch.https://t.co/JRL0vre0pu pic.twitter.com/YhoRVl70C1

— Cut4 (@Cut4) October 24, 2019
Simon Biles as a Record Breaker
Biles just returned home after picking up her 24th and 25th World Championship medals in Germany earlier this month, breaking the record for total medals earned by Belarus' Vitaly Scherbo in the 1990s. 
She picked up two gold medals on the balance beam and floor exercise, making her world championships medal count 25, as compared to Scherbo's 23.
.@Simone_Biles isn't just the most decorated woman in world championships history...

She's the most decorated gymnast in world championships history PERIOD. 🐐 #Stuttgart2019 pic.twitter.com/sc6P2jmtRP

— Team USA (@TeamUSA) October 13, 2019
Biles' 5th World Championships Medal
In total, she's won the World Championships overall five times, and although it may already be a familiar feeling for her, she claimed on her Twitter account that every single one feels like the first. 
Now that she's been dominating every single gymnastics competition that she joins, she's busy preparing for what may be her last Olympics appearance, the 2020 Tokyo Summer Olympics. 
feeling GOLDEN this morning

5X WORLD ALL AROUND CHAMPION

everytime feels just like the first pic.twitter.com/CnINDGSQNE

— Simone Biles (@Simone_Biles) October 11, 2019
Taking on the 2020 Tokyo Olympics
With the athlete struggling on the beam at the Rio Olympics, she's ready to come back stronger and push herself harder. 
Flipping out for the gold. #TakeItBack pic.twitter.com/69xXdb4QmR

— Houston Astros (@astros) October 24, 2019
After all, her mantra is not to settle and rest on glory, but push to become even better so as to remain on top.