Jordin Sparks Talks to Tamron Hall, Admits There Are Moments She Misses Freedom She Used to Have before Becoming a Mom
"American Idol" star, Jordin Sparks can be labeled a devoted mother, but she shares that raising children is "the hardest thing to do" and that she sometimes misses the freedom she once had. 
Recently, the gorgeous singer joined Tamron Hall on her eponymous talk show. There, she gave a candid insight into life, juggling her career with being a mother.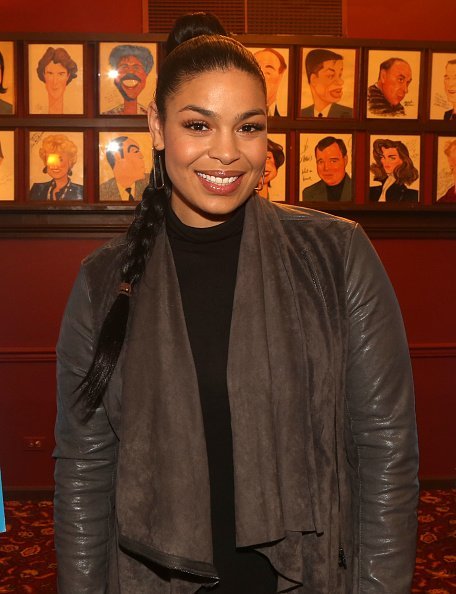 SPARKS RELATES THAT SHE STILL MISSES THE TIME BEFORE SHE BECAME A MOTHER 
She said:
"Having a kid is the hardest thing to do, but it's truly amazing. It's incredible, and it completely changes your life."
She further admits that being a parent comes with the necessity of making significant lifestyle changes that seem attached to a sense of responsibility.
Jordin Sparks said
,
 "There are moments when I miss the freedom that I used to have."
"Not that I don't have freedom now, but it was different when it's just you, and you could go do whatever you wanted."
JORDIN EXPLAINS REMINISCING ABOUT OLD TIMES DOES NOT MAKE HER "RESENTFUL"
The curvy entertainer goes on to share that it is perhaps just "perfectly normal" for anyone to miss things from before they make a significant change in their life. 
She thus reiterated that longing for the freedom she once had is not about her getting "mad or resentful" and that it is just "perfectly natural" to have such thoughts once in a while. 
Jordin, who previously dated singer Jason Derulo, is currently married to fitness model husband, Dana Isaiah. The pair welcomed their first child, Dana Isaiah Jr. on May 2, 2018. 
Sparks couldn't wish for a more beautiful family as she disclosed that returning home to meet her husband and son always makes her wonder how they make her life "much sweeter" than it already is. 
THE HONEST BEGINNINGS OF SPARKS AND ISAIAH'S RELATIONSHIP 
Unlike the "No Air" singer's previous relationship to Jason Derulo, however, very little is known about her and Isaiah's relationship. Entertainment Tonight reports that the couple first met after being set up to meet by their mothers. 
It was his mother that explained that they would like her to help Isaiah get used to the city much like she'd done making a big move to the city and then getting her "big break."
The two moms allegedly stuck Sparks and Isaiah in a group chat with them, and that was it — a connection was born. 
While speaking to People, Isaiah explained that the moms weren't looking to set the couple up but that his mother was mainly trying to get Sparks to dissuade him from moving to L.A. "because she's experienced the industry out here."
Either way, it is one move that all parties will forever be grateful for.