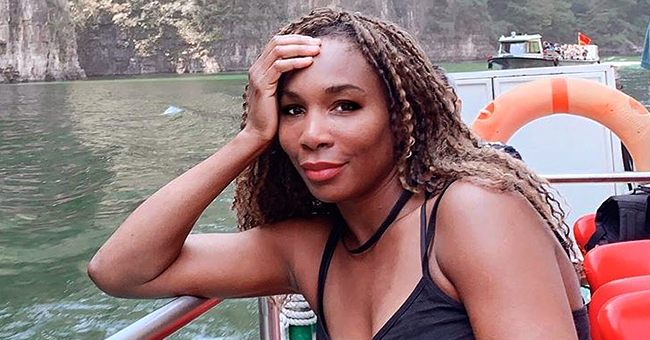 Instagram/venuswilliams
Venus Williams Shares Stunning Photos from Trip to China, Says She'll Return to Tennis in 2020

39-year-old tennis star, Venus Williams stops at nothing to thrill her fans with adorable images of herself in the course of her visit to Asia.
The sportswoman has shown that apart from being skillful in the act of tennis, she can look effortlessly beautiful and calm as she enjoys her trip.
VENUS WILLIAMS' EYE-CATCHING POST
Serena William's sister was all smiles as she released her travel photos. This seems to be her last tour, and indeed one so memorable.
The tennis player's China visit included fun things which would only help rejuvenate the sport star's expended energy.
The variety of images revealed were not only of Venus enjoying all the fun China had to offer, but it shared some of the country's rich heritage in detail.
The pictures showed the sportswoman in an all-black attire. Venus rocked a tiny strap top with knee-length leggings. The first upload was Venus enjoying the comfort of a boat ride, while she smiled for the camera.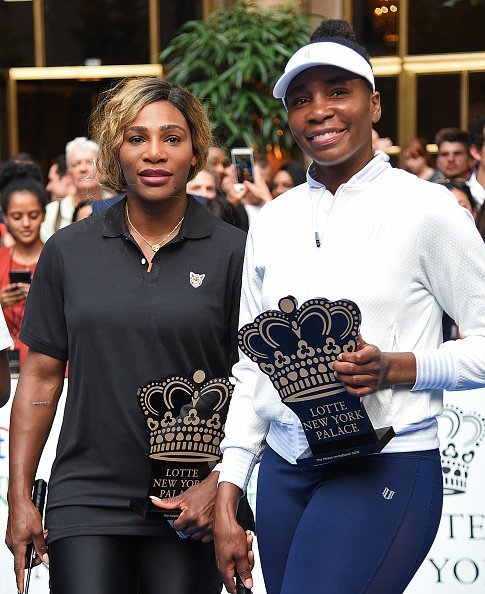 Serena Williams and Venus Williams at the 2019 Palace Invitational in New York City. | Photo: Getty Images.
"I also have to give it to Serena for giving me the advice I've carried with me throughout my career"
Another post confirmed her happiness as she laid a bit relaxed on a railing. That's not all; the upload displayed China's architecture, hilltops, as well as their food.
The caption equally shared details concerning the trip. The 39-year-old spoke about her readiness to return to her sport. The caption read:
"I've finished my touring for the year. Back to tennis in 2020. But I wanted to share the sights and sounds from China. Enjoy."
Fans were thrilled at Venus's stunning appearance as she tried to pose like a model, but they successfully noticed the background and wasted no time in marveling in the country's beauty.
VENUS, HER SPORT AND FAMILY SUPPORT
Apart from her readiness to give her fans a sneak peek of her vacation experience, Serena' s sister is also dedicated to her craft.
The tennis star's family serves as a strong support system. In taking her sports seriously, she mentioned that advice from her sister and her dad's support helps to calm her a lot.
"I also have to give it to Serena for giving me the advice I've carried with me throughout my career...She said she wasn't nervous because we have to show up, and if we are already showing up, we might as well compete."
In speaking about her dad, she said:
"My last practice before China, Dad the OG came out, he always comes out. Know you all don't get to see him out much anymore, but he never misses a home practice…"
Venus also opened up on how she and Serena feel when they watch each other compete. Even though they have both attained a peak in their career, Venus stated that they still feel nervous as they cheer each other on.
Whether either of them loses or wins a game, they do not seem to be slowing down as they continue to fire on with everything they have. The 39-year-old established in an interview that she doesn't sense retirement any time soon, as she will continue to play until she's "done."
Venus's devotion to her craft and energy outburst is what makes her loved by her fans even though she might not be as famous as her sister, Serena.
Please fill in your e-mail so we can share with you our top stories!