Steve Harvey Trolled with Internet Memes after Stepdaughter Lori Harvey's Hit & Run Incident
Steve Harvey is being trolled mercilessly after his stepdaughter Lori Harvey was arrested for a hit-and-run accident.
Memes lampooning TV show host Steve Harvey have been flooding social media since his stepdaughter Lori Harvey was involved in a hit-and-run accident.
Lori, 22, hit a parked vehicle with her car and fled the scene of the accident on foot, which is a misdemeanor.
Steve has become the brunt of a thousand jokes, as memes with his image flood social media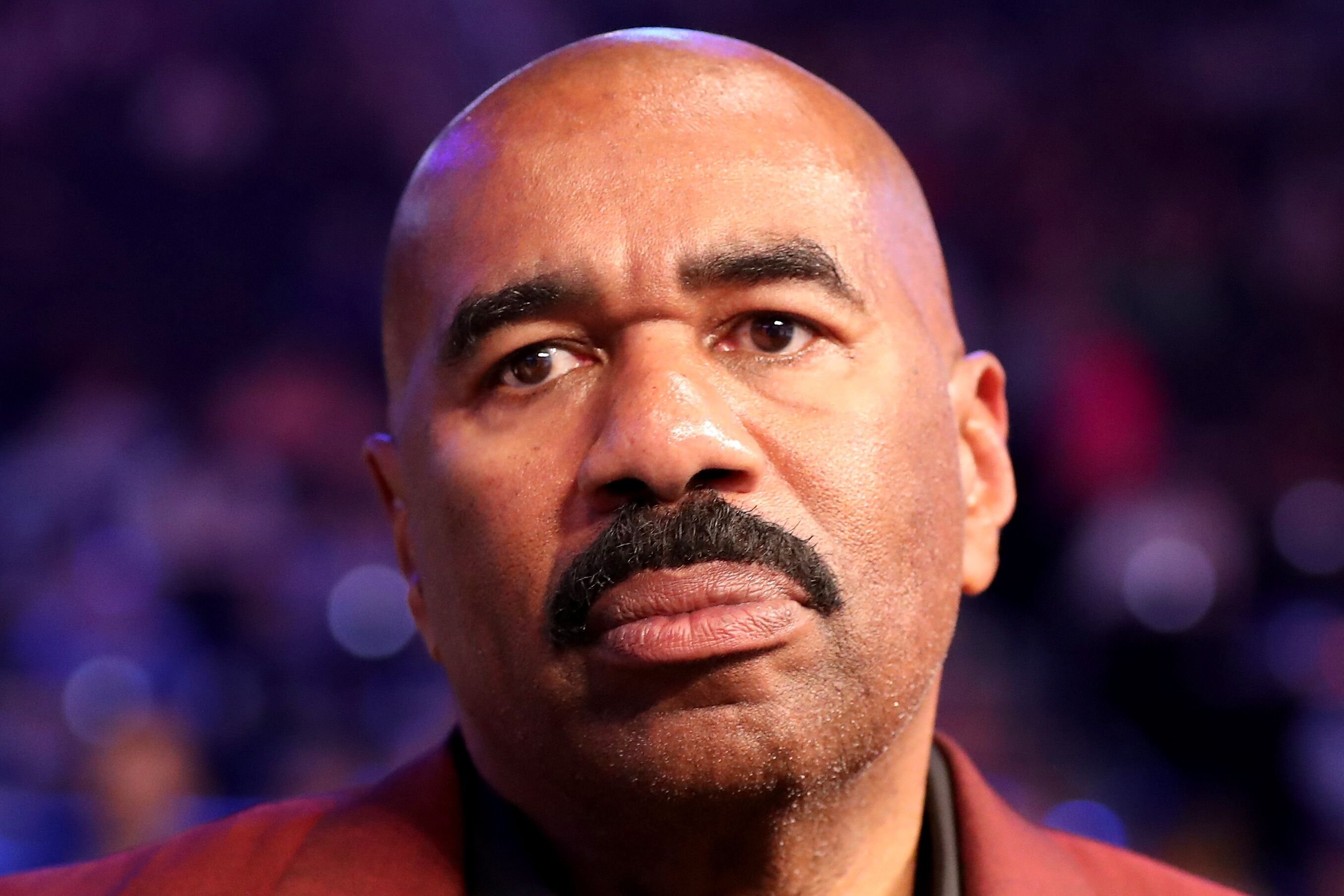 STEVE HARVEY BECOMES THE TARGET OF TROLLS
If being the child of celebrities isn't easy, being the father of one is no walk in the park either, as Steve is now discovering.
Steve Harvey out here fixing others but can't even Fix Lori Harvey pic.twitter.com/qasnFr3MQd

— #amggang new music out (@mrblingsmadehit) October 21, 2019
Steve has become the brunt of a thousand jokes, as memes with his image flood social media, supposedly representing his reaction to the incident.
THE SINS OF THE CHILDREN
Lori is a grown woman, and responsible for her own actions, but still social media seems to be attributing part of the blame to poor Steve and insinuating he didn't do a good job as a father. 
More Lori Harvey be in the news, I'm wondering what kind of daughter Steve Harvey raised pic.twitter.com/jskhKagMgO

— ___ (@CWest426) October 21, 2019
LORI HARVEY ARRESTED AND CUFFED AT THE SCENE
Although she fled the scene, Lori didn't get far and was arrested in the vicinity, and cuffed before being released. She had been dining at Nobu's before the crash, but there is no indication alcohol played any part in the accident.
LORI HARVEY IS BECOMING A HEADLINE HABITUÉ
This new scandal comes just days after the news broke that Lori and 49-year-old rapper Sean "Diddy" Comb's romance was over. An insider revealed to  E! News: 
"Him and Lori had a fun fling but Diddy is still healing and focusing on himself right now. He is not ready to be in a long-term committed relationship and is focusing on his kids right now." 
Steve Harvey will be putting up with a lot before the whole affair is over and done with. We wish him patience and more patience. 
And some of those memes are hilarious!
LORI HARVEY'S HIT-AND-RUN
Model and socialite Lori Harvey was arrested after fleeing the scene of an accident in Los Angeles on October 20, 2019.
The Beverly Hills Police Department has reported that Lori, 22, was involved in a hit-and-run accident.
According to police reports, Lori crashed her car into a parked vehicle. Her car was found abandoned on its side and she fled the scene on foot. 
Lori Harvey was found close to the scene and arrested and cuffed,  but was released after she was issued a citation for misdemeanor hit-and-run and obstructing/delaying a police officer.