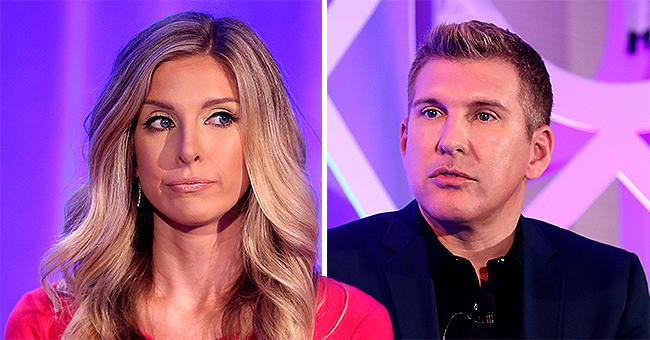 Getty Images
Lindsie Chrisley Says She's Done Publicly Talking about Issues with Her Family & Dad Todd

Lindsie Chrisley has had enough and decided not to have public discussions about her family issues again.
Drama is one common factor most families experience and the Chrisley family is no exception. Recently, there has been so much drama in the Chrisley family, and Lindsie seems to be at the center of it all.
Her father and her brother have taken turns to accuse her of whistleblowing. It almost seems like they are constantly trying to ruin her reputation. Lindsie has had it with them and has decided to turn over a new leaf.
Rather than dwell in the negativity oozing from her family members, Lindsey has decided to let it all go and focus on creating a positive environment for herself.
In her Coffee Convos podcast with Kailyn Lowry, she said:
"I decided yesterday that I'm just not going to talk about it anymore because when you feed negativity, you're constantly surrounded by negativity."
She went further to say she wishes them the best as she is ready to leave it all in the past and move on.
Observers like Lindsey's attorney, Ghanayem, and Murray who won Andi Dorfman's season of The Bachelorette in 2014 think the Chrisleys should let Lindsie be and focus on the criminal charges before them.
Todd and his wife Julie have only recently been cleared of their state tax evasion charge but are still undergoing an investigation for federal tax evasion and other financial crimes.
Lindsie's dad, Todd and her brother Chase, seem to think Lindsie has something to do with the investigation or has some sort of power to stop it. As a result, they resorted to making threats and false accusations to get her on their side.
In August this year, Lindsie accused her father of attempted extortion. She explained this on Dr. Phil's show when she recounted her meeting with her dad in Chattanooga, Tennessee.
She said he called to meet with her, and when they finally got talking, to her disappointment, she realized he only wanted to find out if she was behind his investigation.
He accused her of having an affair with the tax official responsible for investigating him and although; she denied the accusation, but he did not believe her.
Instead he went further to inform her about a sex tape Chase had just recently purchased for $5000. She saw this information as a threat and lost interest in the conversation at that point.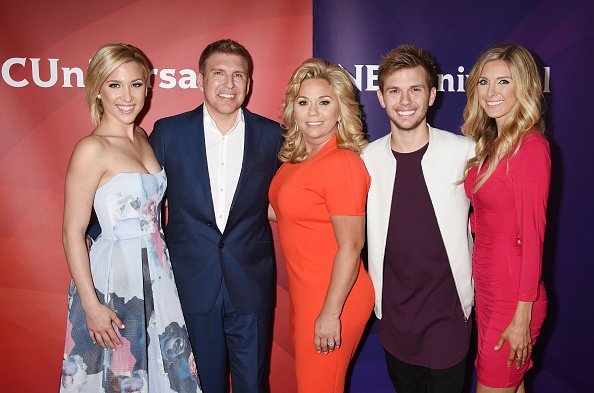 TV personalities Savannah Chrisley, Julie Chrisley, Chase Chrisley and Lindsie Chrisley arrive at the 2016 Summer TCA Tour | Photo: Getty Images
She said she is not sure the sex tape exists, but she knows for a fact that Chase at some point went shopping for it.
Both Chase and Todd have denied Lindsie's claims and have expressed that although they don't understand the reason why she has accused them of threatening her with a sex tape, she is family, and they love her regardless.
Please fill in your e-mail so we can share with you our top stories!