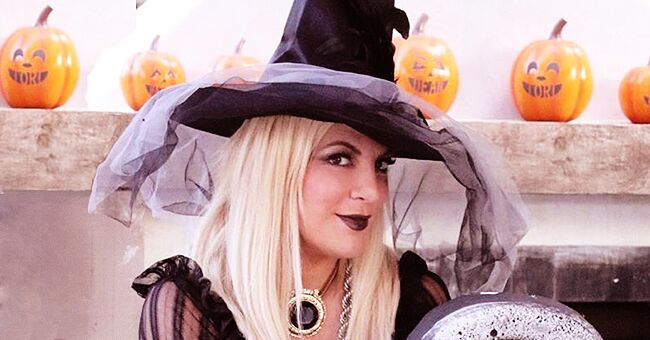 instagram.com/torispelling
Tori Spelling of BH90210 Poses in '80s Outfit as She Joins Husband Dean Mcdermott at a Halloween Party

Tori Spelling posted a series of photos from her "Fast Times at Lachey High/Die" Halloween party, where she and her husband were crowned king and queen.
Tori Spelling and her husband, Dean McDermott, recently attended an early Halloween celebration with their friends, which the actress shared on Instagram.
SPELLING AND MCDERMOTT CELEBRATE HALLOWEEN
The power couple dressed in their best '80's attire and even won king and queen of the night. Spelling captioned the post on her Instagram:
"We never goto adult parties and spend our lives in a perpetual state of kidville BUT I gotta say it was so fun to have a date night and to hang out with other fabulous mamas and papas."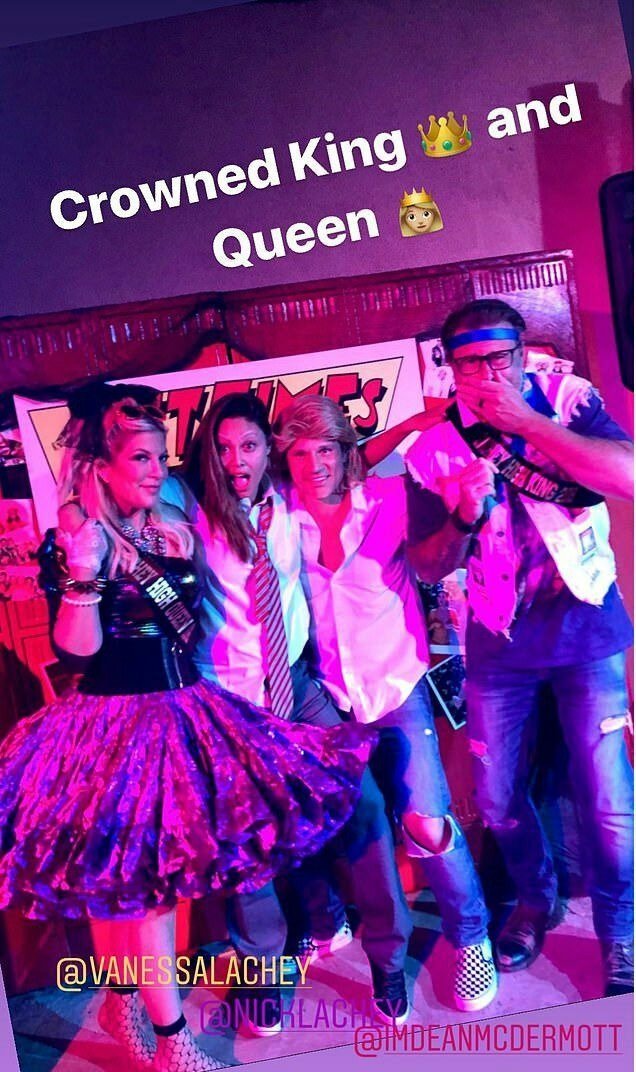 Screenshot from Instagram stories. | Source: Instagram.com/ToriSpelling
Spelling's friends Nick and Vanessa Lachey were in charge of the party, which the 46-year-old referred to as "ON point." She added:
"Dean and I were just a couple of loving the 80's life party goers straight out of #ValleyGirl and inevitably King and Queen of #LacheyHigh."
SPELLING DEFENDS HER DAUGHTER
The "Beverly Hills 90210" alum shares five kids with her husband: Liam, Stella, Hattie, Finn, and Beau. Despite being busy, the couple always makes it a point to have their family as a top priority.
Recently, Spelling clapped back at a troll who called her out for allowing her daughters to dye their hair.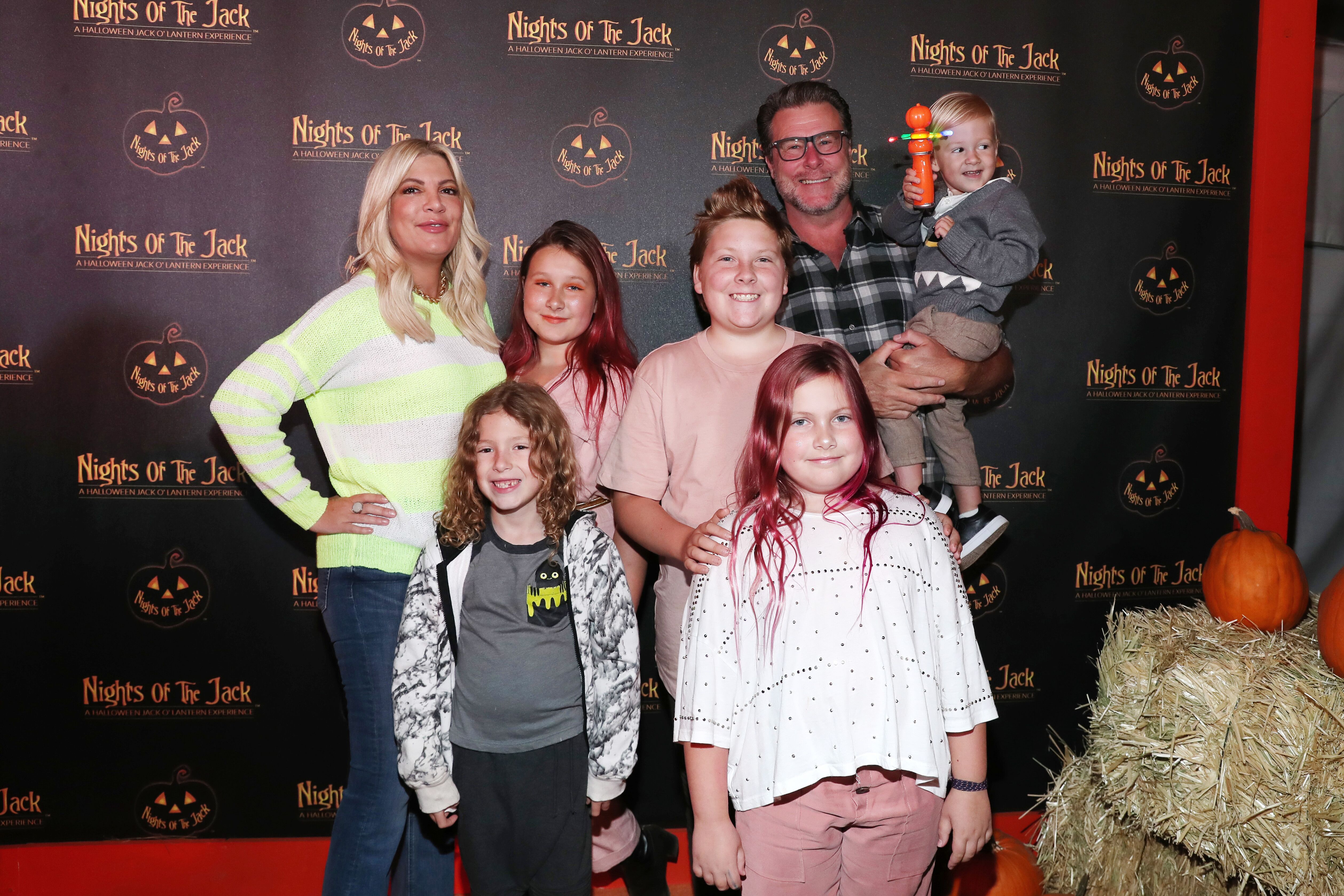 Tori Spelling and family attend Nights of the Jack Friends & Family Night. | Source: Getty Images
When reporters caught up with her to ask about the criticism, she said "screw the shamers," and added:
"First of all, it was [for] Halloween costumes, in pink, and it washes out the next day. It wasn't dye at all. It was like, come dressed as our favorite L.O.L. It was a costume dress party where girls can be anything."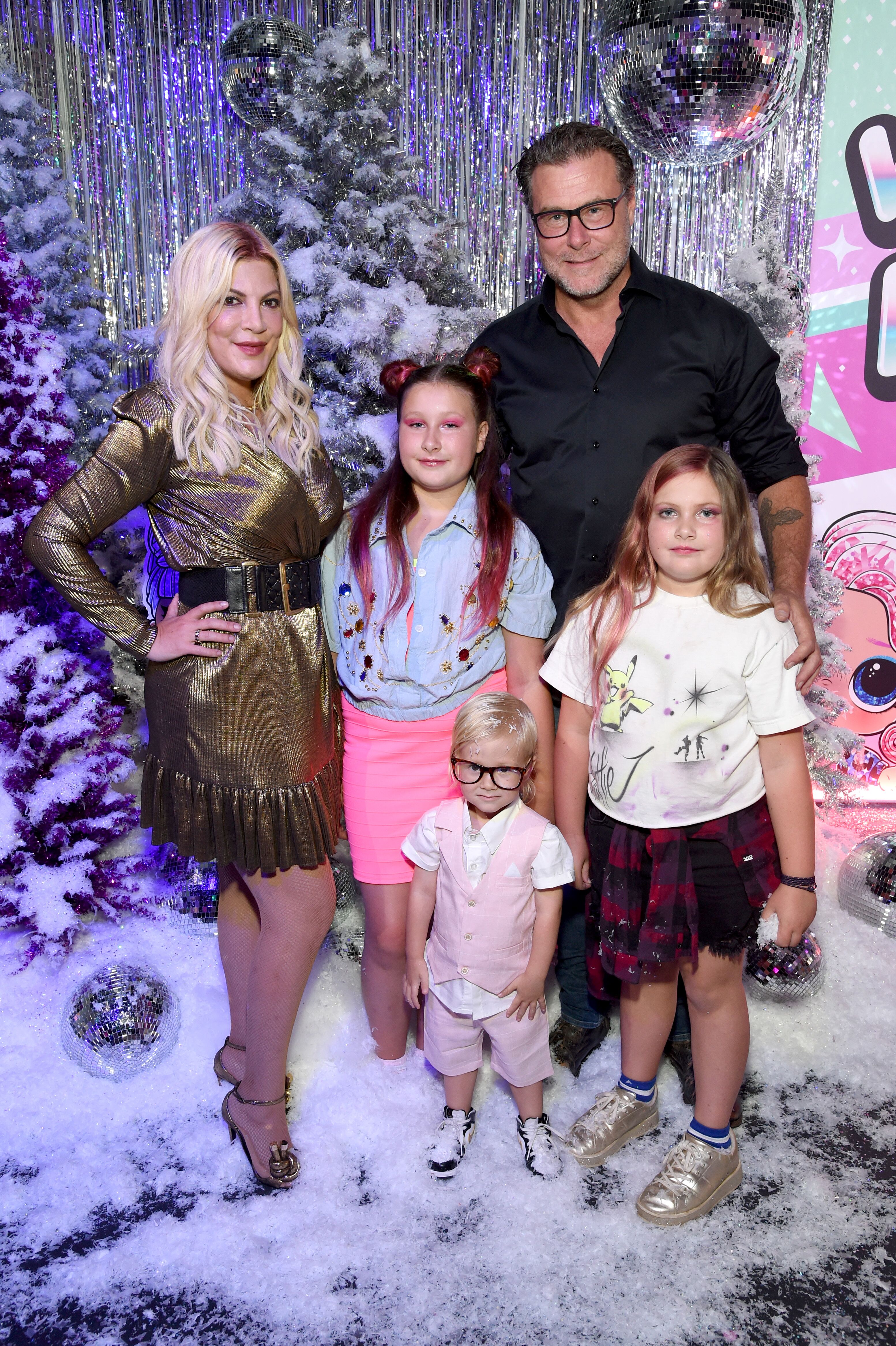 Tori Spelling and family attend L.O.L. Surprise! Winter Disco Launch Party. | Source: Getty Images
MORE TROLLS COME FOR SPELLING
The mom-shaming incident was not the first time Spelling received hate. Last April, the actress received backlash after promoting non-animal-based products on her Instagram account.
Criticisms mostly revolved around the price of the almond milk and coconut water she was showing on her photo and compared it to an average cost of a gallon of milk.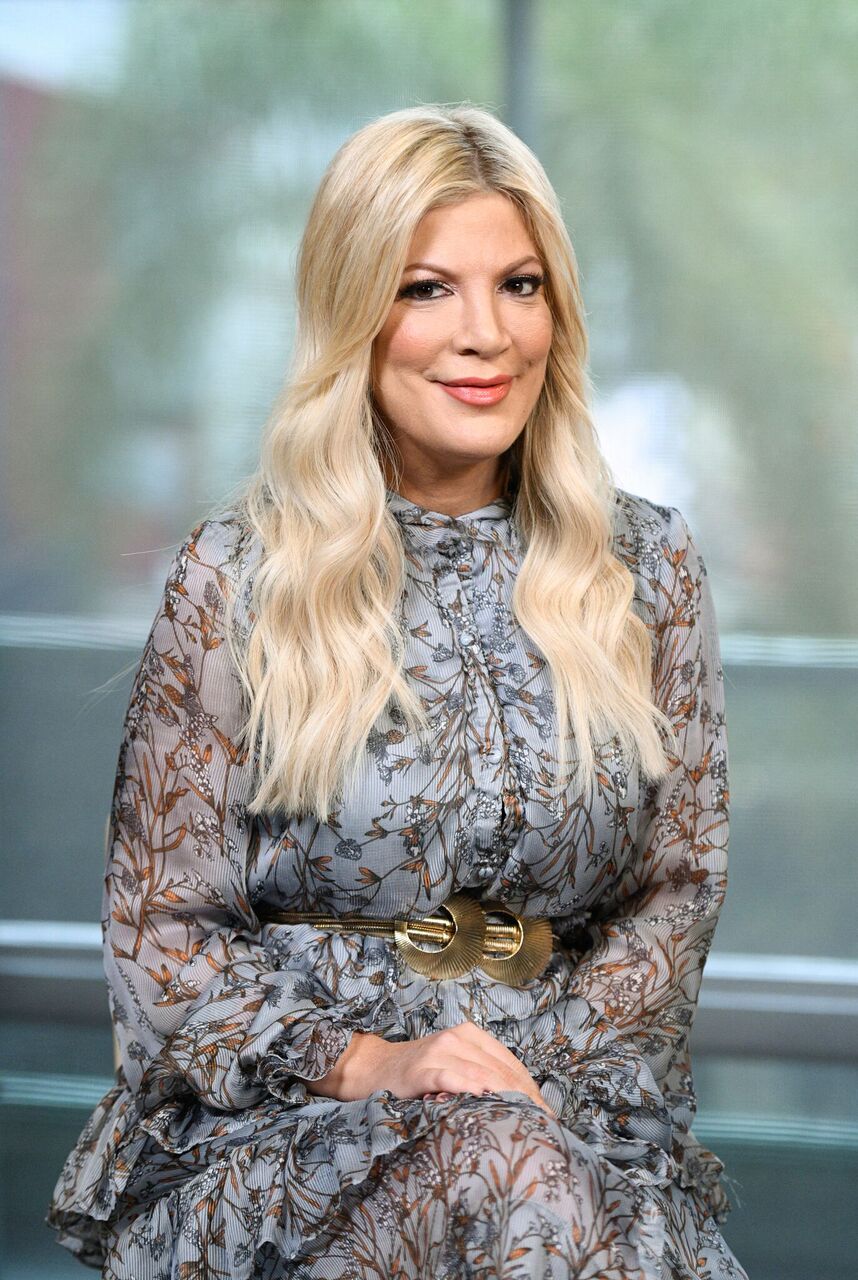 Tori Spelling visits "Extra" at Universal Studios Hollywood. | Source: Getty Images
At such a young age, her kids already know that the probable reason behind the negative comments is because haters are not happy about themselves.
More often than not, Spelling, as with other celebrities, deals with scrutiny from people who have never met them, especially on social media. Because of this, she already prepared her kids on how to handle bashers.
TEACHING KIDS HOW TO DEAL WITH MEAN PEOPLE
Spelling's kids are not blind to the reality of harsh comments circulating social media left and right.
She shared:
"That's really important to me; to communicate with my kids. It is hard to shield them from social media and what they see out there, but they're really good about it and they know that people are really mean."
At such a young age, her kids already know that the probable reason behind the negative comments is because haters are not happy about themselves.
More than being aware and identifying the kind comments from the bad ones, Spelling's children know that standing up for themselves is something they must do.
Please fill in your e-mail so we can share with you our top stories!