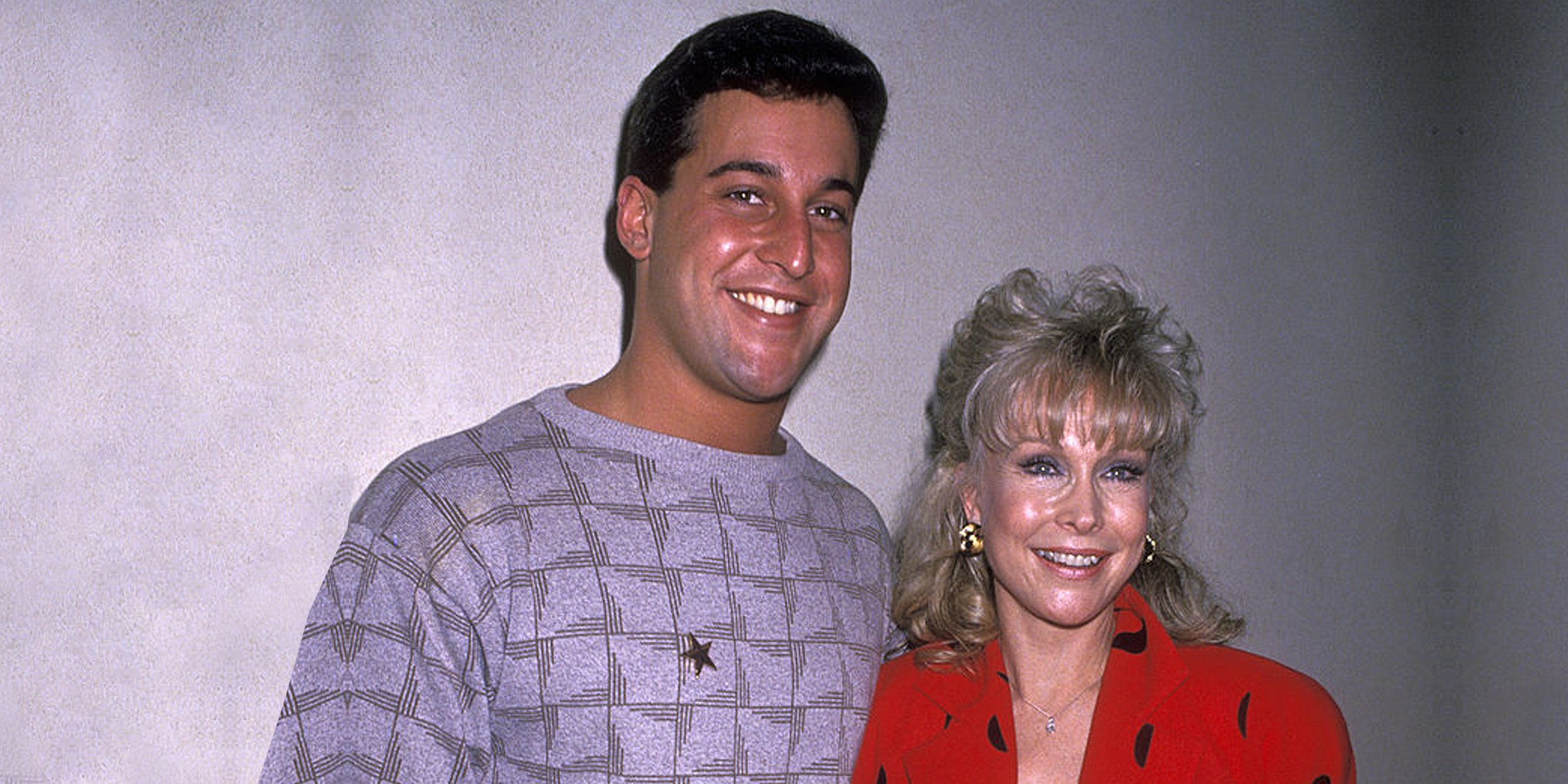 Getty images
Barbara Eden's Son Matthew Ansara Passed Away Unexpectedly

Following the death of 35-year-old actor Matthew Ansara to tragic circumstances, his mother, actress Barbara Eden took time to open up about the details surrounding her son's passing.
Matthew Ansara was by his truck at a gas station in Monrovia, California, when police found him. Six hours later, he was confirmed dead, sending his mother, Barbara Eden, into mourning.
Matthew Ansara was an actor born in Los Angeles, California, on August 29, 1965. He's known for 1998's "One World" and "To Protect and Serve" and "Con Games," both from 2001.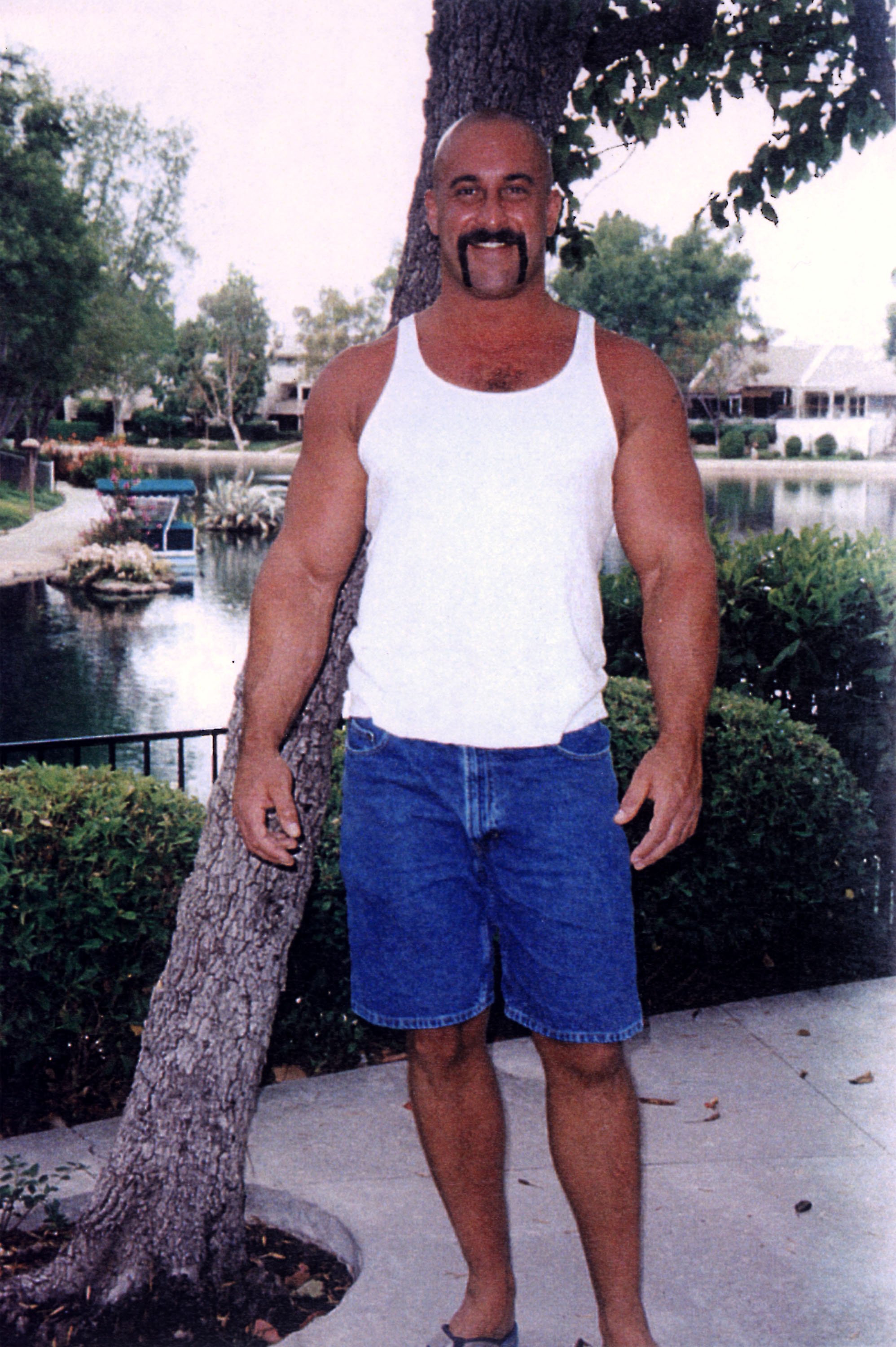 A portrait of Matthew Michael Ansara, from a memorial card from Ansara''s funeral on July 2, 2001, in Hollywood, CA. | Source: Getty Images
Matthew was married to Julie Ansara before his death on June 25, 2001. Matthew Ansara was planning a wedding with Leanna Green, his girlfriend, at the time of his death. The couple would have tied the knot on September 1, 2001, and Matthew would have married for the second time.
BARBARA EDEN WAS DEVASTATED AFTER HER SON PASSED AWAY
Matthew's death was attributed to a heroin overdose, something his mother revealed he had been battling years before his death. The actress opened up to People to speak about her son's devastating death, the first time she would be doing so since his demise.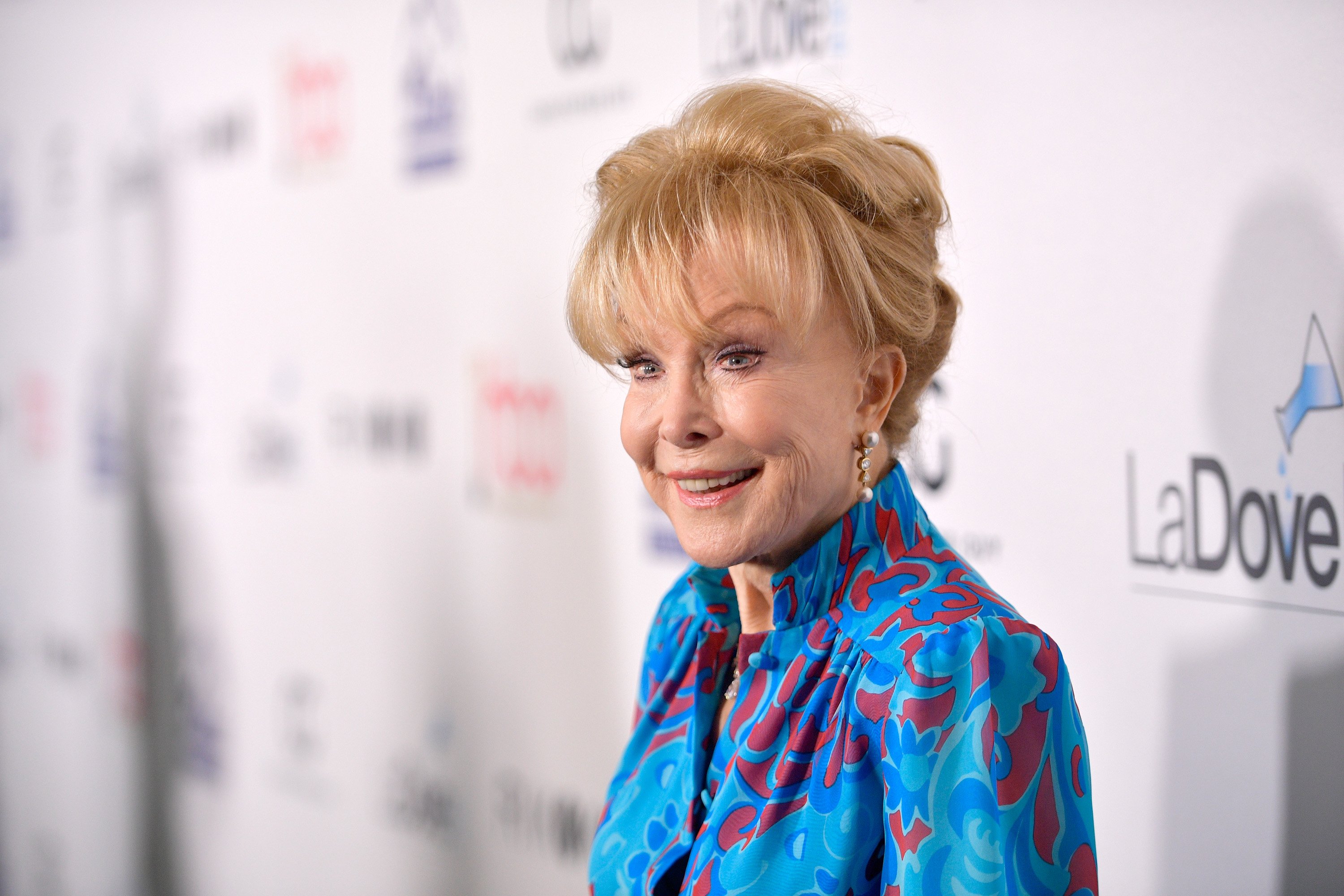 Barbara Eden attends the 4th Hollywood Beauty Awards in Los, Angeles, California on February 25, 2018 | Source: Getty Images
One reason she discussed the tragedy was that other parents could recognize their kids' early signs of drug abuse.
She advised parents to talk to someone who had battled through it and find help for their children immediately, as early detection is an excellent way of stopping it. She said:
"If you treat this disease early, you can stop it."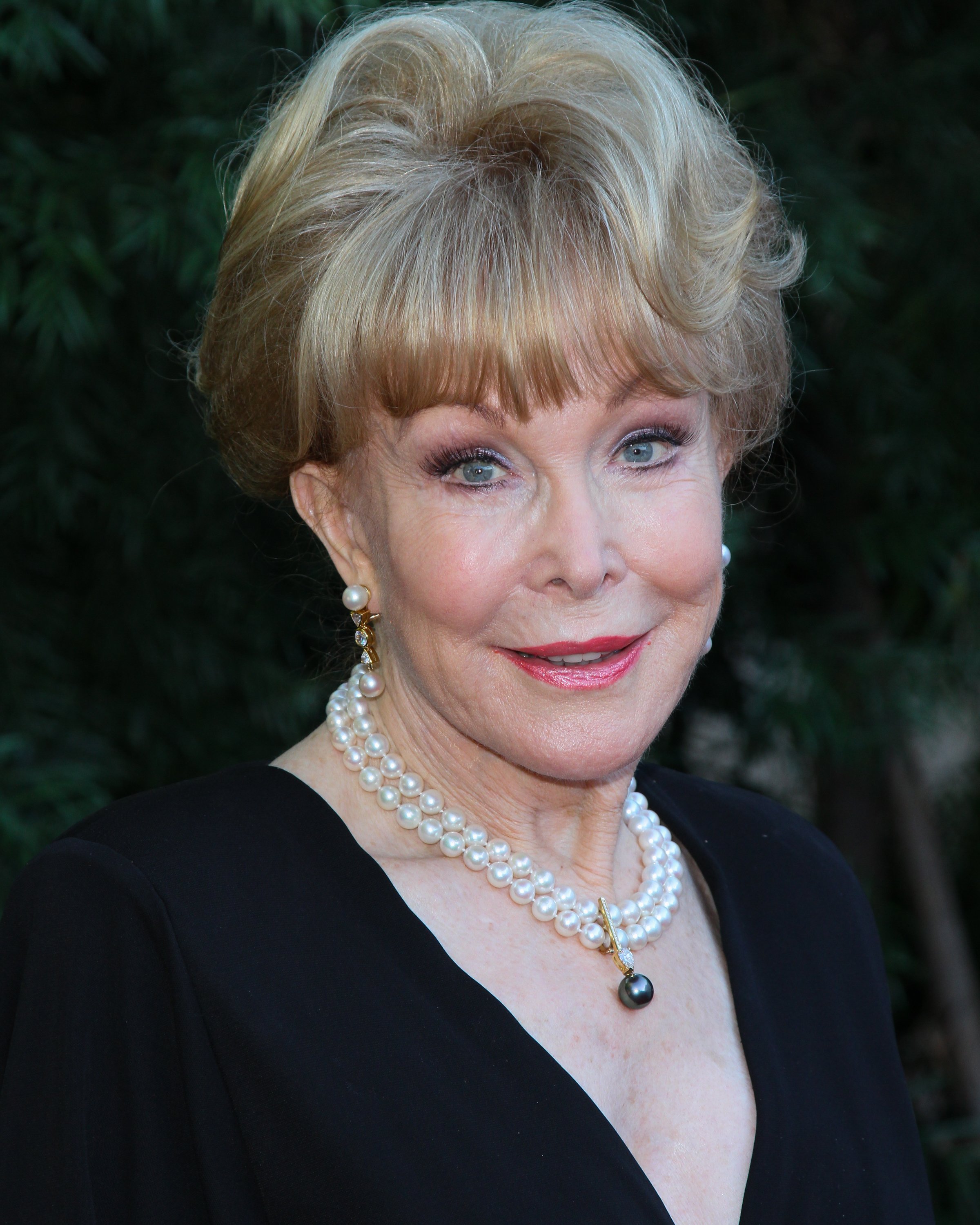 Actress Barbara Eden attends the 2012 Saturn Awards on July 26, 2012, in Burbank, California. | Source: Getty Images
Actress Barbara Eden was "devastated" after her son Matthew passed away. The "I Dream of Jeannie" star's only son was found dead in June 2001.
According to the LA County Coroner's spokesman, Scott Carrier, the deceased's body had no trauma. Barbara's spokesman, Gene Schwam, revealed that the actress's son was planning to get married a few months before his death.
He further expressed that Matthew's mom was planning the wedding. Regarding how Barbara was feeling at the time, Schwam revealed:
"They're just in shock right now. This is her only child."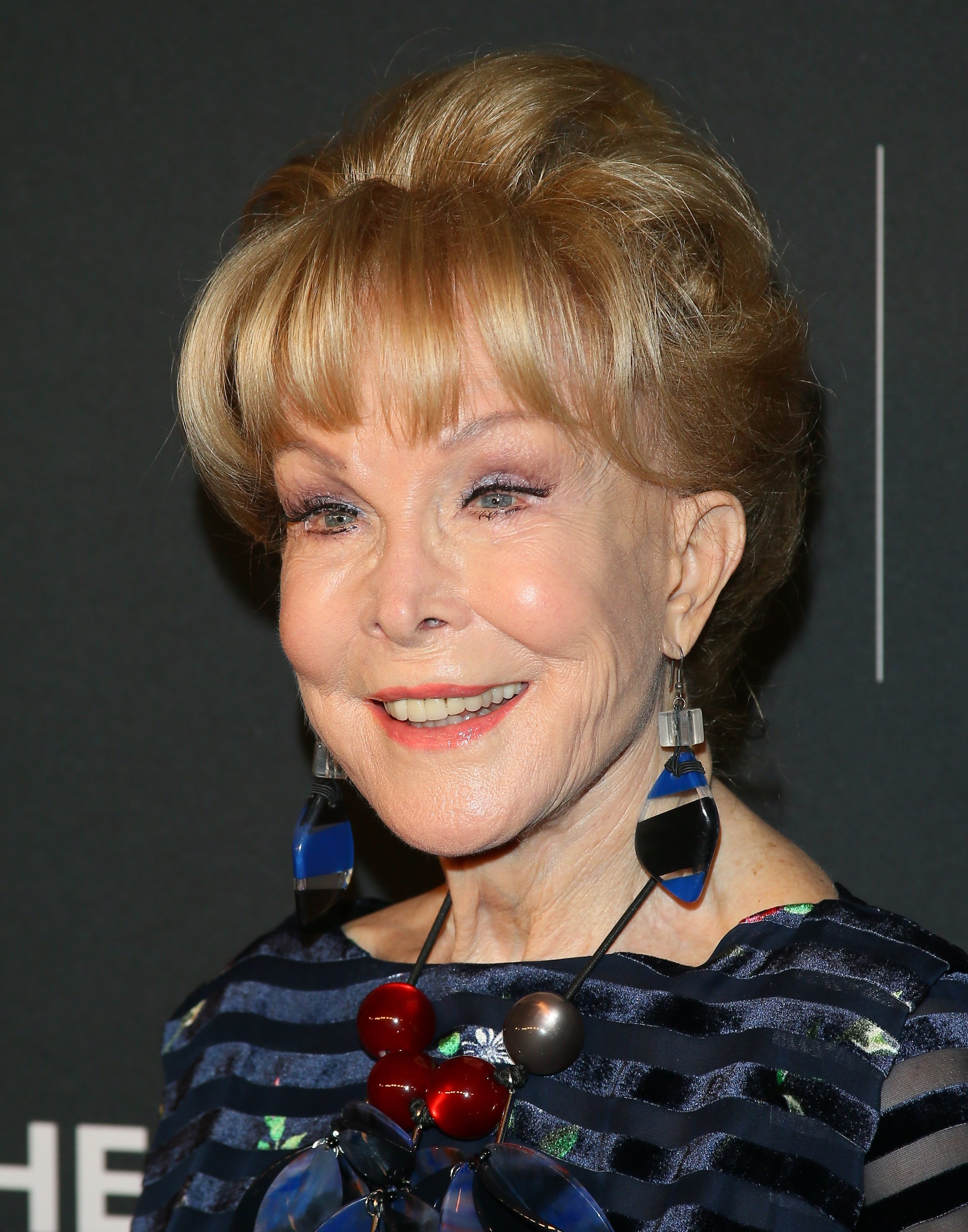 Barbara Eden attends the Paley Honors: A Special Tribute To Television's Comedy Legends on November 21, 2019, in Beverly Hills, California. | Source: Getty Images
Schwam also said that Matthew was not only an actor but also a fitness trainer, hadn't been ill shortly before his death, and was a bodybuilder.
MATTHEW ANSARA'S PARENTS AND CHILDHOOD
Barbara Eden has been married three times and is currently with her third husband, Jon Eicholtz. However, it was with her first husband, Michael Ansara, that she had her son, Matthew.
Barbara and Michael divorced in 1974, something she admits affected her son negatively. The "I Dream of Jeannie" star said that the divorce adversely affected Matthew and could have led him to turn to drugs early on.
The actress noticed the signs of Matthew's addiction when he was 19 and came to stay with her and her second husband after she had remarried. One day he supposedly went to school but forgot his books.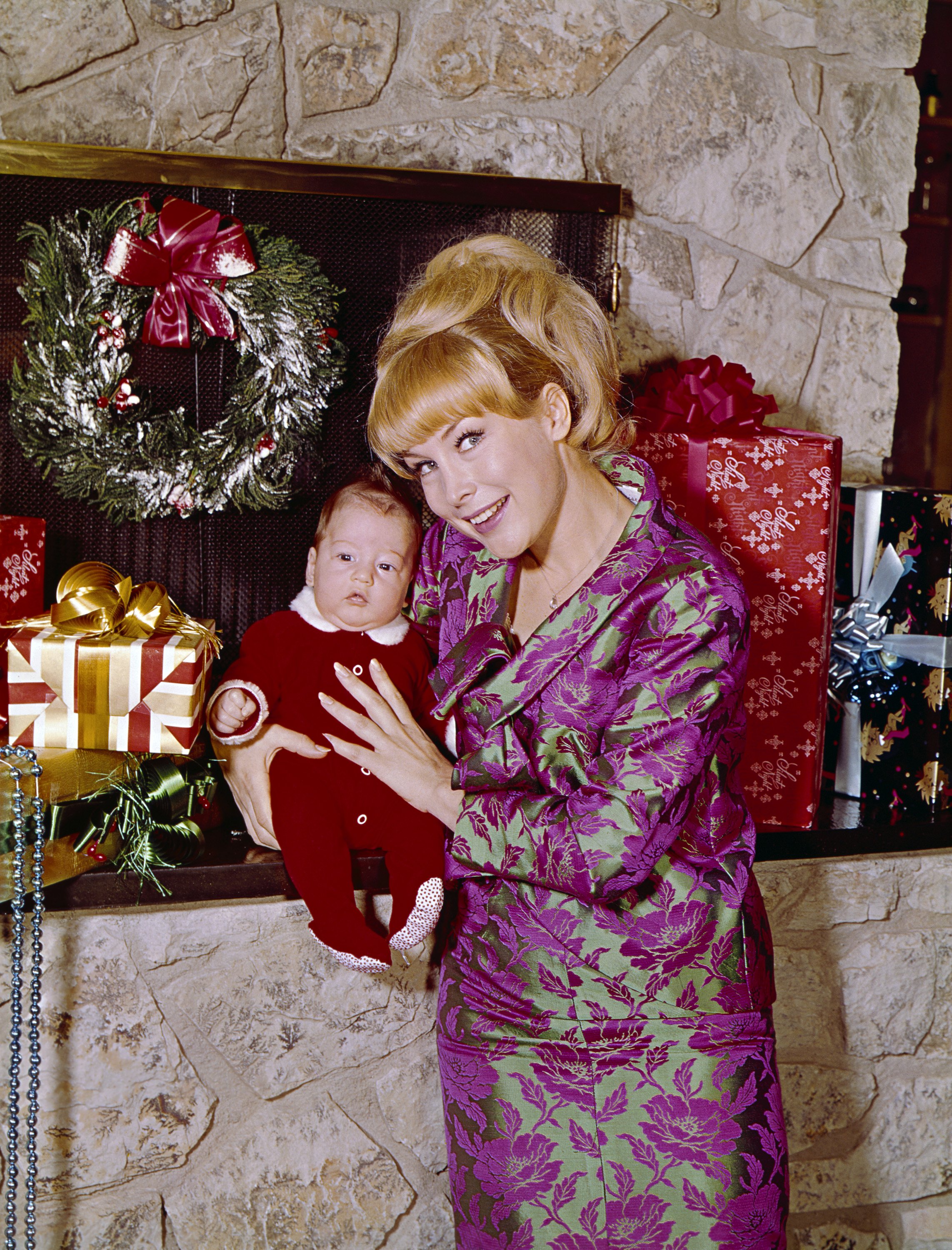 'I DREAM OF JEANNIE' -- Season 1 -- Barbara Eden with son Matthew Michael Ansara. | Source: Getty Images
She thus rushed to his school to give him the books only to discover that he wasn't registered. He got angry after she confronted him and left the house. He was nowhere to be found afterward, with Barbara later finding out from his friend that Matthew spent most of his time living on the streets.
1965 was an incredible year for Barbara Eden, both professionally and personally. The actress's TV show "I Dream of Jeannie" premiered in the fall of 1965, and she was also pregnant with Matthew Ansara.
It seems that Matthew was Barbara's miracle child, as the "My Adventures With Santa" actress finally became pregnant with her son after trying for seven years. Barbara got the great news of when her show would premiere while pregnant. She was expecting a child with her former husband, Michael Ansara, in 1985.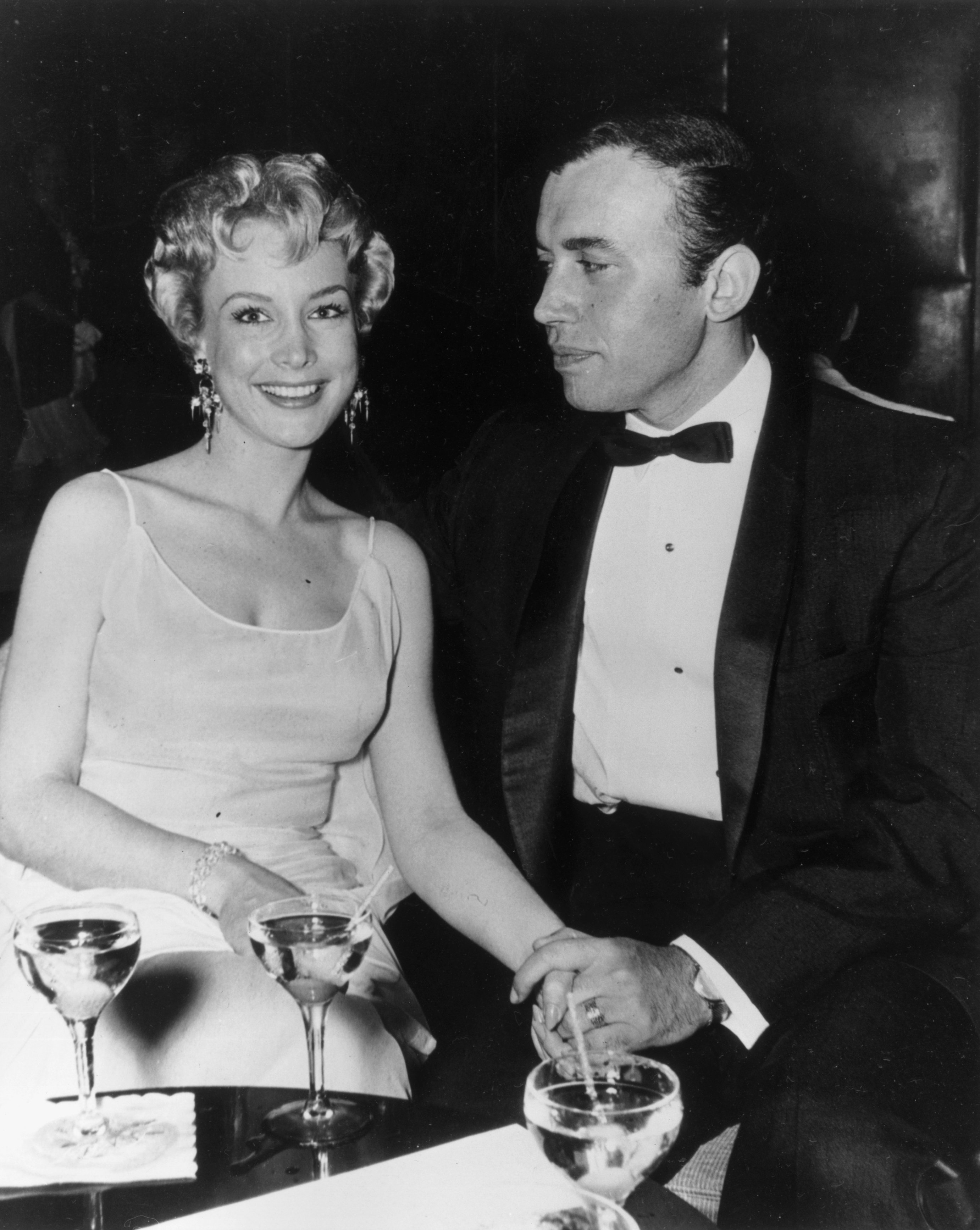 Barbara Eden and Michael Ansara circa 1965. | Source: Getty Images
Barbara Eden and Michael Ansara married in 1958 and welcomed their first child on August 29, 1965. In her 2011 autobiography "Jeannie Out of the Bottle," Eden wrote:
"We called him our lucky-charm baby. Our joy was boundless. We had a child at last, and we loved him more than words could say."
After Matthew's birth, Barbara made motherhood a priority and always put her son first, all while juggling her career. Her son's well-being became so crucial to Barbara that she nearly gave up her leading role in "I Dream of Jeannie." It was because her pregnancy and the pilot's premiere happened simultaneously.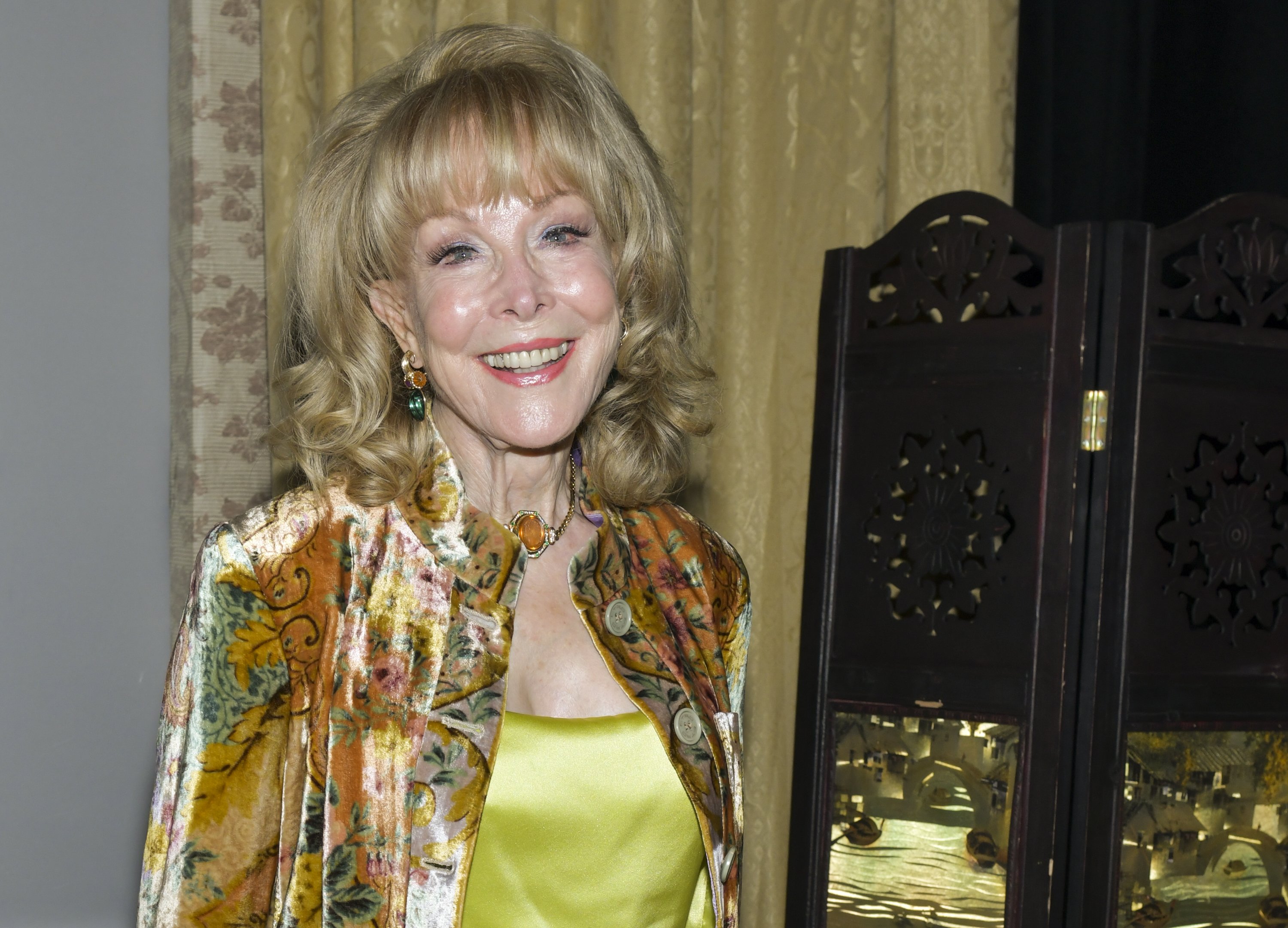 Barbara Eden at the LA Premiere of Renee Taylor's "My Life On A Diet" Night 1 on April 05, 2019, in Beverly Hills, California. | Source: Getty Images
Barbara's second child tragically died in her womb in 1971, and the actress was greatly affected by the loss. She told People in 2021 that she "became numb."
The actress also said she didn't give herself time to heal but went back to work straight away and no longer enjoyed having her son Matthew around or appreciated her loving husband.
She said nobody told her what was wrong with her and that, at the time, people didn't usually see a psychiatrist for help dealing with such losses. The actress said, "You just healed yourself."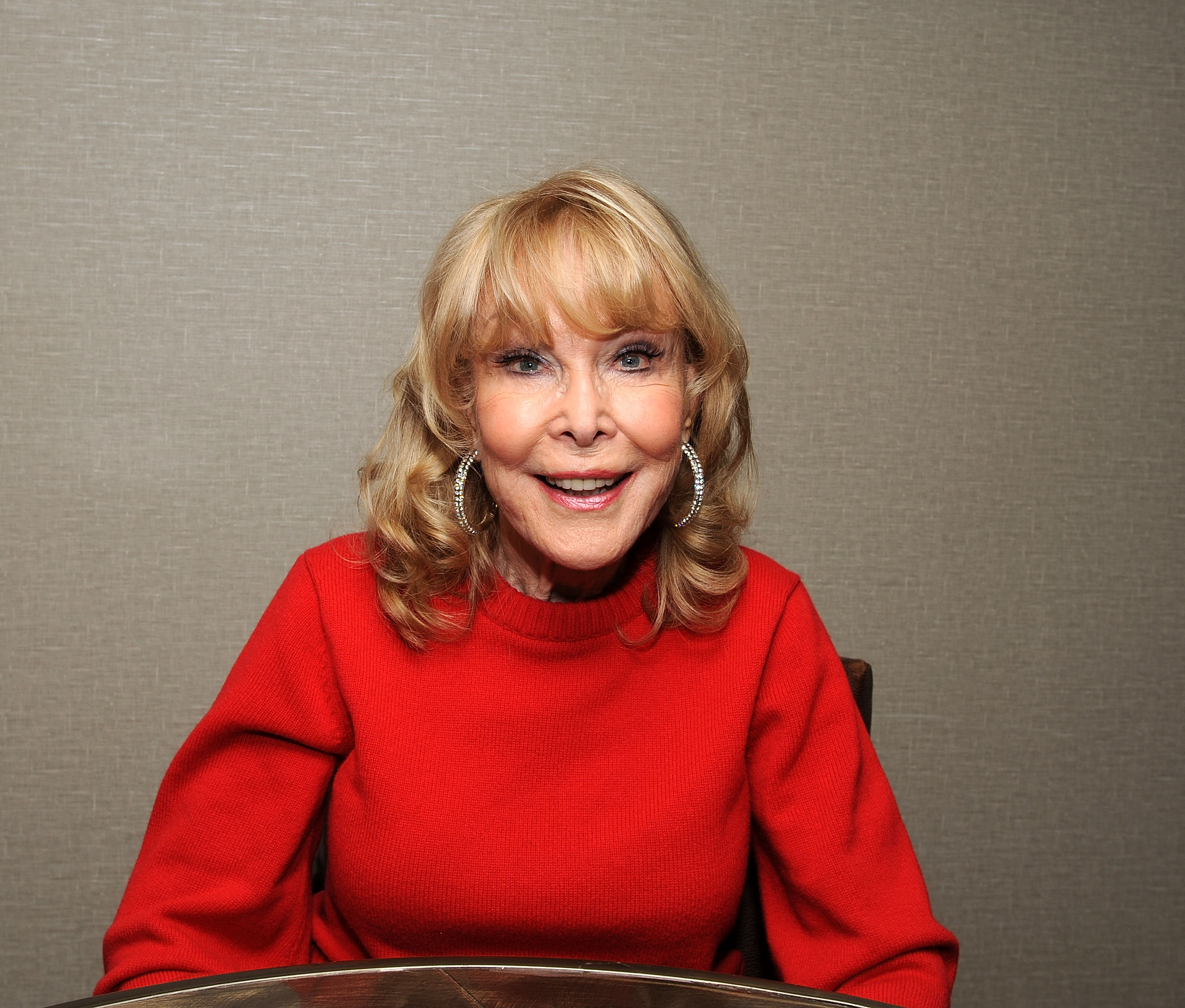 Barbara Eden attends the Chiller Theatre Expo Fall 2018 in Parsippany, New Jersey on October 26, 2018 | Source: Getty Images
DIFFICULTIES MATTHEW ANSARA FACED IN LIFE
From then on, Matthew was in and out of rehab at different times. At a time, he married and became responsible, only to fall out, leading his wife to leave him.
Things got worse at that point, but Matthew's last year on earth seemed like a turnaround, as he got clean again and looked to be piecing his life back together.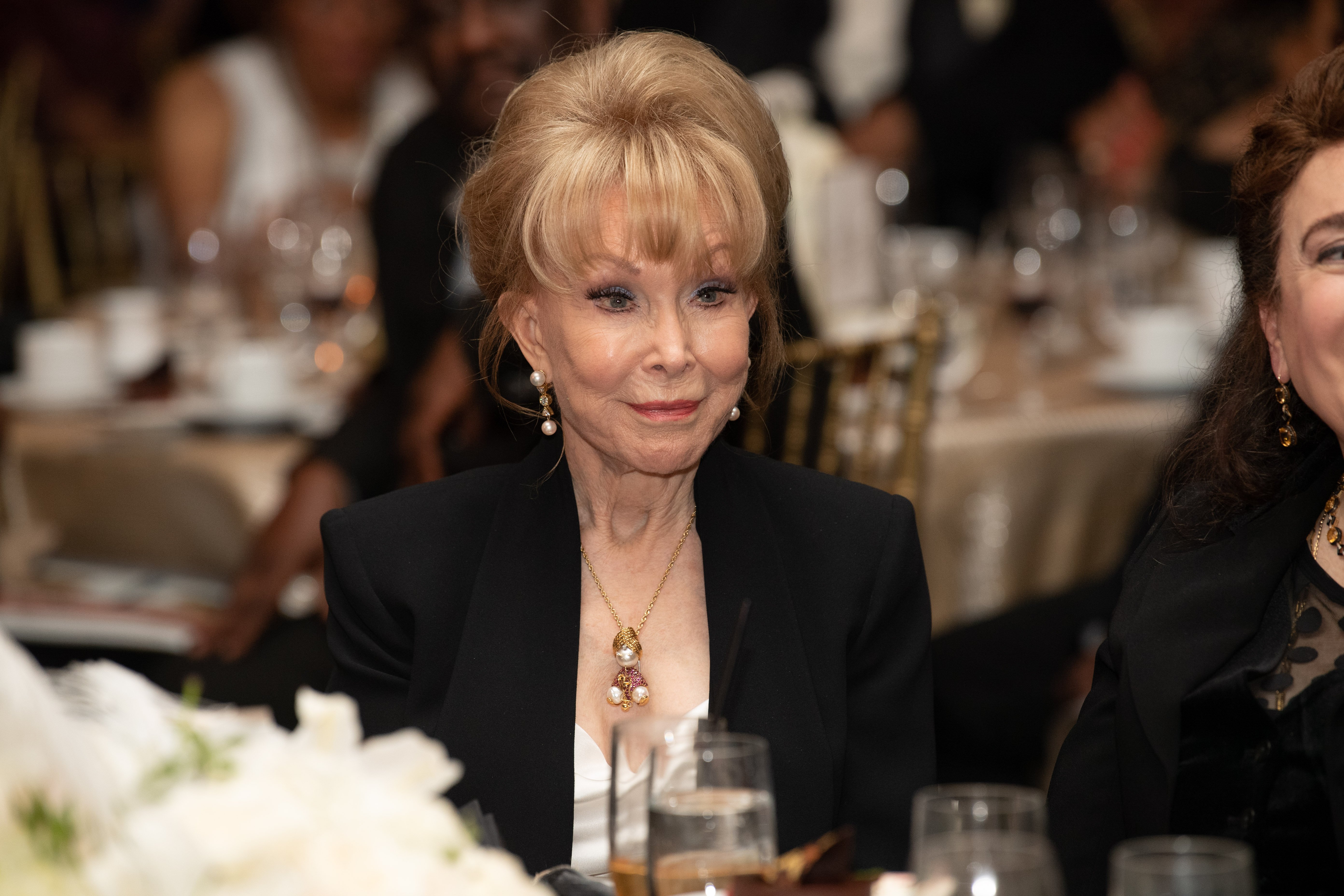 Barbara Eden attends the YWCA Greater Los Angeles 125th Anniversary Gala in Hollywood, California on November 1, 2018 | Source: Getty images
He was again about to marry and began to visit his mom more often. In one of those visits, Barbara explained that her son told her these words:
"Life is great, Mom. I can't believe I spent so many years not being awake to how green the trees are."
In the 2021 interview with People, Barbara said her son was "such a beautiful human being" when he was sober and clean.
The actress said they didn't realize then that their son was taking drugs despite the changes in his behavior from being charming to sleeping a lot and having bouts of anger. "I was scared to death. I didn't know what to do," said Barbara.
BARBARA EDEN REFLECTS ON SON'S DEATH
The actress opened up about losing her only son in 2021 and expressed:
"I don't think there's anything worse than to lose your child."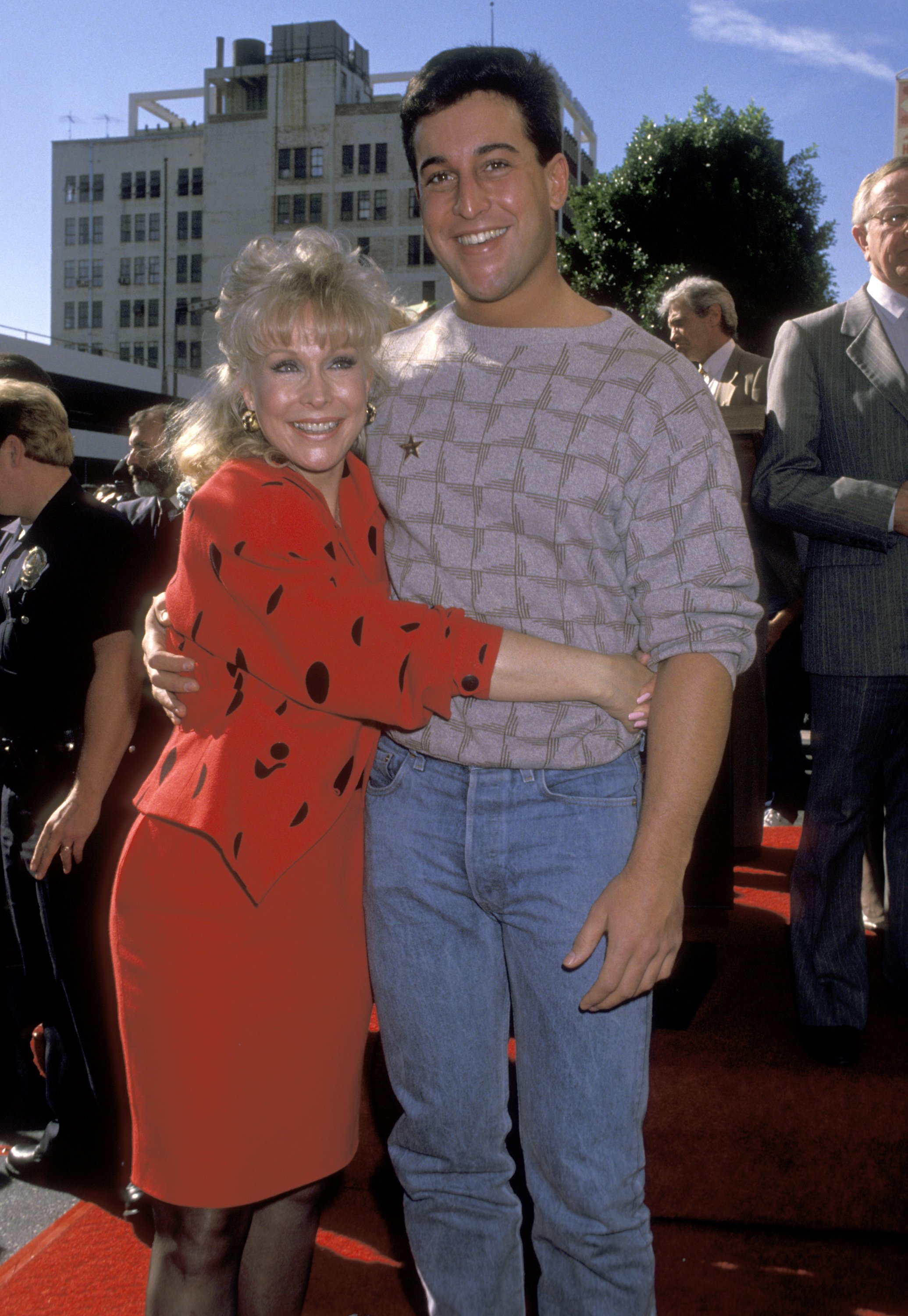 Barbara Eden and son Matthew Ansara attend the "Hollywood Walk of Fame Ceremony Honoring Barbara Eden with a Star" on November 17, 1988, in Hollywood, California. | Source: Getty Images
The heartbroken mom also said she experienced mixed emotions such as anger and guilt after Matthew's death. She said even though Matthew was a grown man, he was still her baby.
Since losing her son, Barbara said she started speaking to parents experiencing the same thing. She said parents should learn to be strict with their children and try to help them if they know something is wrong.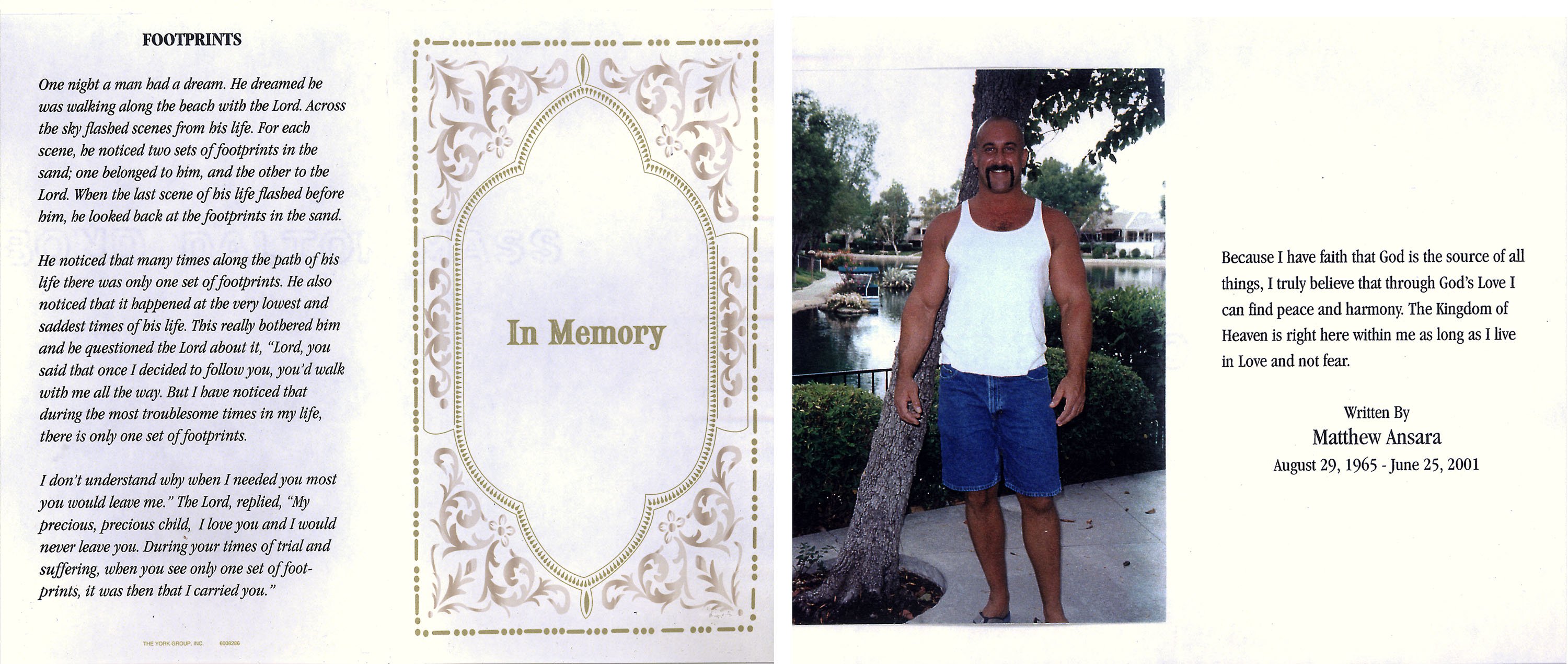 A portrait of Matthew Michael Ansara, the son of actress Barbara Eden, on the funeral memorial card on July 2, 2001, in Hollywood, CA. | Source: Getty Images
Even though the actress has realized that one can never "cope" with losing a child, she's still grateful for her life and tries to enjoy every day.
Before Matthew Ansara passed away in 2001, the actor was shooting the film "Con Games," which was released after his death in 2001.
Please fill in your e-mail so we can share with you our top stories!