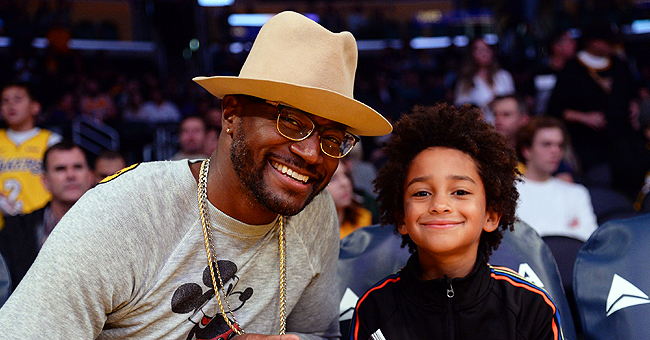 GettyImages
Taye Diggs Reveals He Has a New Girlfriend and She Has Already Met His Son
American actor and singer, Taye Diggs announces that he is in a new relationship, and this time, his son, Walker, approves.
On October 22, Taye sat down for an interview on the show "The Talk." During the course of the interview, one of the hosts referred to a previous interview where Taye had shared how his son was never into meeting his girlfriends.
She then asked if his son, Walker is now on board with his dad being in a relationship to which Taye said thankfully, yes.
He explained that he has just started a new relationship, and although it was stressful to introduce her to his son, he finally did. Unlike his other girlfriends, Walker approves of this one, and they get along really well.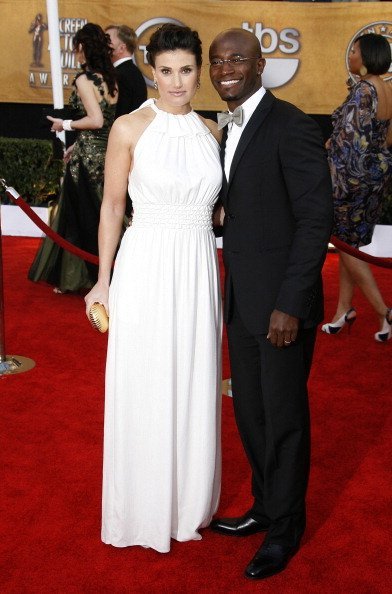 Taye Diggs and Idina Menzel at the 15th Annual Screen Actors Guild Awards on January 25, 2009 | Photo: Getty Images
how he had asked Walker his opinion about her, and he said she is good and respects the fact that instead of speaking to him in a high pitched voice like many others, this one speaks to him like he is an adult.
In 2003, Taye got married to actress Idina Kim Menzel. Subsequently, they gave birth to Walker on September 2, 2009. After about ten years of marriage, the couple split in 2013.
Their divorce was finalized in December 2014. Since the divorce, it hasn't been easy for Walker to adjust to the idea of seeing his dad with other women.
Taye understood this and did not put any pressure on him. Walker was his No1 priority, and so his wishes had to be respected.
With time, however, as much as Taye wanted to respect his son's wishes, he was ready to date again, and so, he decided that the time had come for him to talk to Walker about it.
The young lad makes co-parenting with Menzel easy, and as a result, the two have been able to maintain a close and cordial relationship.
The actor told "People" once that putting Walker as a priority in his relationship with Menzel has made it easier for them to avoid any personal issues. He said:
"We were friends to start out with, but especially when you have a kid in the mix, there's no time for any negativity."
Taye enjoys having fun father-son moments with his ten-year-old son and has shared some of these moments with his fans and followers on his Instagram page.
"All strikes this week. ALL STRIKES!!! #bowling #familyfun #fathersonmoments'"
Aside from his major role on the CW series All American, Diggs is set to star in a romance feature entitled While You Were Dancing, currently in pre-production.
Please fill in your e-mail so we can share with you our top stories!