Kimora Lee Simmons and Diddy Take Their Children to a Pumpkin Patch
Kimora Lee Simmons and Diddy teamed up to take their children pumpkin picking, and they appeared to have had lots of fun.
With Halloween about a week away, Kimora Lee Simmons and Diddy teamed up with their children to go pumpkin picking. She shared photos from the outing on Instagram, and the children beamed for the camera.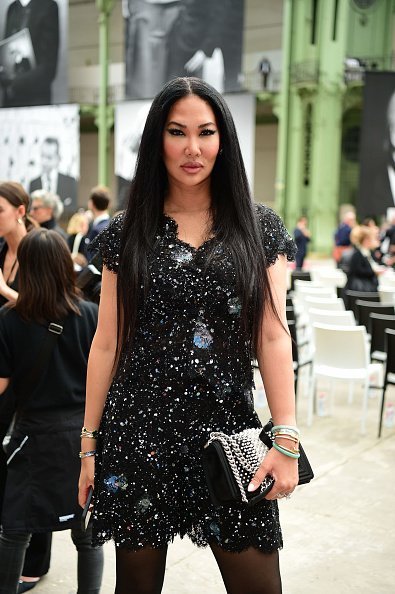 In the accompanying caption, the fashion designer wrote,
"It's that time of the year!! The cousins had so much fun!"
Simmons followers reacted to the post, with one person writing, "Awnn, so cute," and another,
"Beautiful family Kimora. I am a single mother that has always admired you."
The designer and Diddy have always come together for their children. In June, the music mogul's twin girls, D'Lila and Jessie, modeled Simmons' Baby Phat collection.
The two joined the designer's daughters, and the shoot took place at Forever 21.
Diddy had the twins with the late Kim Porter during their relationship, which ended in 2007. The deceased model passed away on November 2018, at her home in Toluca Lake, California.
The mom-of-four had suffered from pneumonia shortly before she passed away, and cardiac arrest was listed as the cause of death.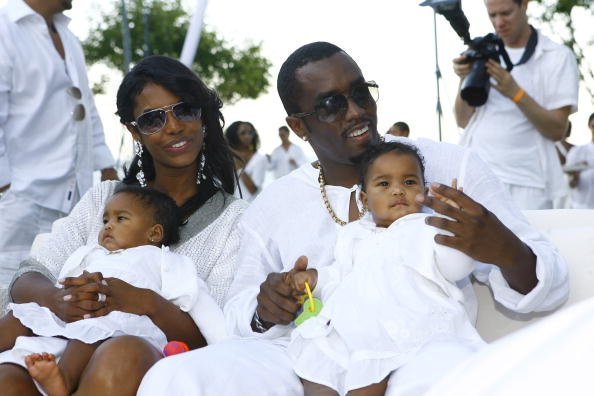 In an emotional tribute written by Simmons in her honor on Instagram, the designer noted that she rushed to the deceased's house when she learned of her demise and didn't believe it until she called Porter's name, and realized the model couldn't answer.
"At your homegoing celebration today, it became all too real that you are not coming back. I cannot stop crying, but I will be strong for you."
Simmons reminisced on the joys, tears, divorces, childbirths, and deaths she shared with Porter, lamenting the fact she lost the model who passed away at 47, too soon. The designer also wrote,
"Your light was a beaming beacon for many," and promised, "I will look after [your children], and you will look after and guide us all."
Simmons kept her word, and a month after the late model's funeral, she joined Diddy at World on Wheels in California to throw a birthday party for D'Lila and Jessie.
The party also had celebs like Jay-Z, Kim Kardashian, Christian Combs, and Quincy Brown in attendance.
Simmons' new photos show that almost a year after, she's still taking care of Porter's children, and getting her family together with that of Diddy.