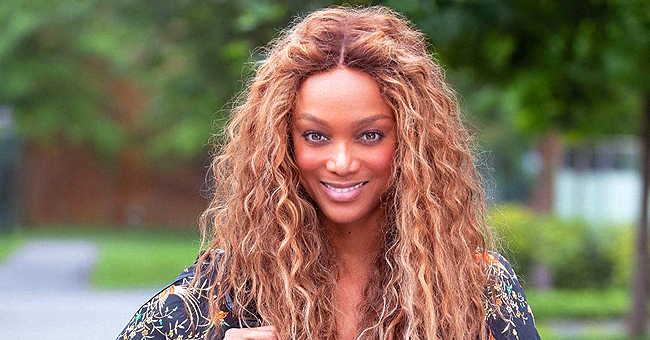 Instagram/tyrabanks
Tyra Banks Reveals Her 3-Year-Old Son York Already Speaks 4 Languages

Television personality, Tyra Banks' 3-year-old son, could arguably be the smartest child of his age. This assumption follows his mother's revelation that he already speaks four languages.
Many people in the world do their best to learn a second language different from their mother tongue, but at only three-years-old, Tyra Banks' son, York, already speaks four languages.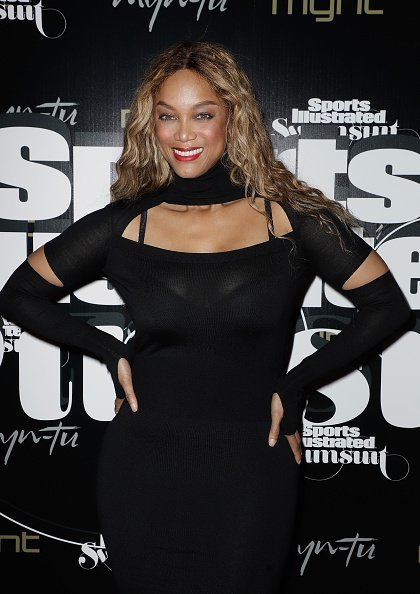 Tyra Banks at the Sports Illustrated Swimsuit Celebrates 2019 Issue Launch on May 11, 2019 | Photo: Getty Images
The television personality sat down with Access Hollywood to talk about her experience parenting her son, and some other issues.
YORK LOVES TO PLAY
Speaking about York, Tyra Banks revealed she went to work late the previous day because her son was up all night screaming that he wanted to play.
She added that he kept asking her to stay on his bed and play at 3 am, and she felt like telling him that she needed to go to her bed, but then, she realized something. Tyra said:
"I am going to be crying when he is eight, and he is going to say, mama, get out of my bed, so I am like let me cherish this moment."
When asked about York's smartness and the number of languages he speaks, the proud mom revealed that her son speaks four languages.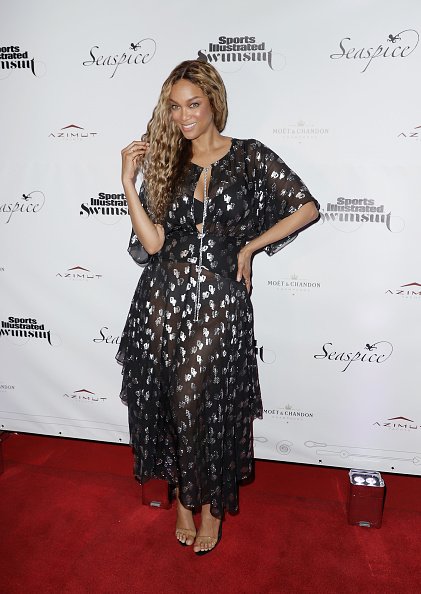 Tyra Banks at Seaspice on May 10, 2019 | Photo: Getty Images
"He speaks some Norwegian, he speaks some Spanish, he speaks English, but now he is adding a little French."
She then went on to joke about not understanding some of York's words.
Banks was asked if she felt this was her best version, and replied by saying that she feels it is the "most free" version of herself.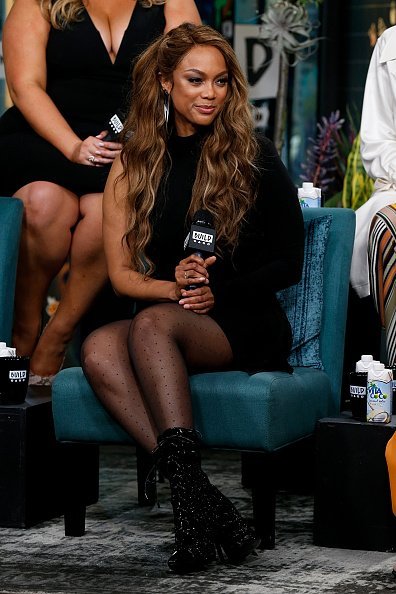 Tyra Banks at the Build Studio on May 08, 2019 | Photo: Getty Images
TYRA BANKS HOLDS A "NO DM" POLICY
The conversation then delved into dating, and Tyra was asked what she would look for if she were trying to date and the best way to get to that point.
She replied by saying that "it is not a DM (direct message) situation, before going on to narrate her dating experience with a popular figure who slid into her DM.
TYRA LEARNS TO COOK
Tyra Banks revealed in May that she became a chef for her son, York when she had concerns about his nutrition at home.
She stated that she didn't want York growing up with the wrong mentality about food and thus decided to do something about it.
"My son is three and a half years old, and I didn't want him growing up thinking food was only in fancy restaurants, fast food restaurants, or just an app. I wanted to be my son's chef – and I did something about it," she said.
The something Tyra did was to enroll in the Culinary Institute of America in St. Helena, California, which she tagged as a serious boot camp.
Please fill in your e-mail so we can share with you our top stories!