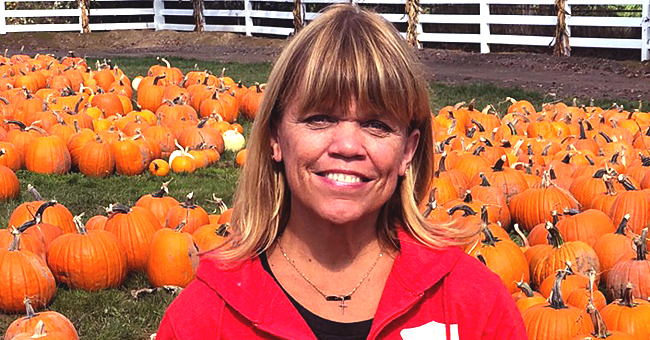 facebook.com/Amy Roloff
Amy Roloff of LPBW Reveals She Was Absent for Part of Pumpkin Season Because She Chose Not to Be Part of a Confrontation

Amy Roloff of LPBW Reveals She Was Absent for Part of Pumpkin Season Because She Chose Not to Be Part of a Confrontation.
Amy Roloff recently posted about perseverance and inspiration on Instagram, where she also admitted to not being in Pumpkin Season as to "not be part of a confrontation."
Despite the events that have stumbled upon her in recent years, Roloff faces the next chapter of her life with her head held high.
In her post with one of the farm's visitors, Roloff penned an inspiring message which talked about moving forward, despite what age brings.
She highlights the essence of going about with life, and what one loves, regardless of how circumstances may change.
While the post contains a positive message for her viewers, it has also caused a stir as the reality star admits to missing Pumpkin Season to avoid confrontation.
Roloff highlighted that she had not been present in Pumpkin season this year for "various reasons," which caused the public to believe that it was a reference to Chandler's arrival.
In a comment she wrote:
"It's changed for me not and because I choose not to be a part of a confrontation that could have impacted others from an ultimatum that was said to me if followed through."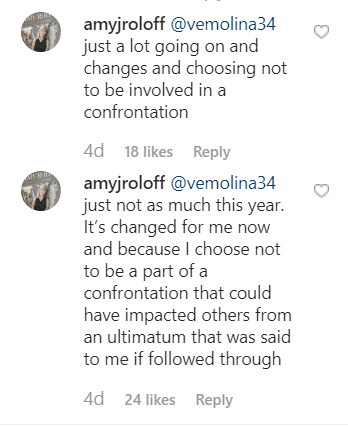 Screenshots of Roloff's comment on Instagram. | Source: Instagram.com/Amyjroloff
As life with soon-to-be husband Chris Marek begins, the "Little People, Big World" reality star has great years ahead of her as she moves on from the renowned family farm.
Nevertheless, before basking in life's new phase of happiness, the 55-year old actress must bring peace to the troubles of her heart, and this includes her relationship with ex-husband Matt Roloff, as well as the death of her mother, Patricia Knight.
The weight on Roloff's shoulders just grows as she also mourns the passing of her 86-year old mother.
The actress admits of the sorrow she feels, yet rejoices her mother's freedom from pain. She longs for the company of her fiance as she goes away for her mother's service, but also finds happiness in having to spend time with her father.
Despite the turnout of events, the TLC reality star finds the light to be thankful for what she has. She said:
"It's a kind of mixed emotions for my heart kind of day. I'm sad, and yet I know I'm blessed in many ways, and I'm so thankful for life and moments."
Please fill in your e-mail so we can share with you our top stories!