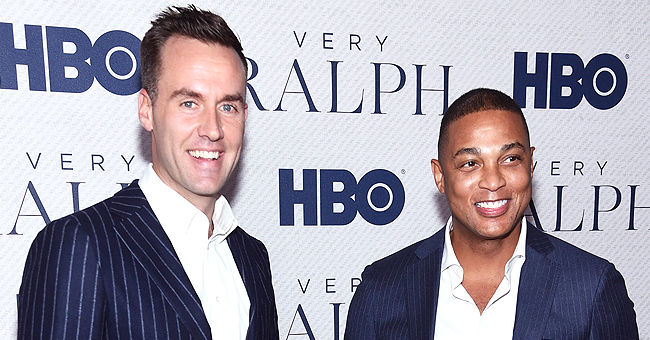 Getty Images
Don Lemon of CNN Holds Hands with Fiancé Tim Malone as They Match in Tailored Navy Suits in Photo
Don Lemon and fiancé Tim Malone are unafraid to show off their affection as they attend an HBO event holding hands and matching outfits.
Last week, acclaimed reporter Don Lemon stepped out with his fiancé and the pair were more than synchronized as they both wore suits and undershirts of the same color for the event.
Malone, a highly successful real estate agent, shared the photo, taken at the Metropolitan Museum of Art in New York, to Instagram. The post is found below.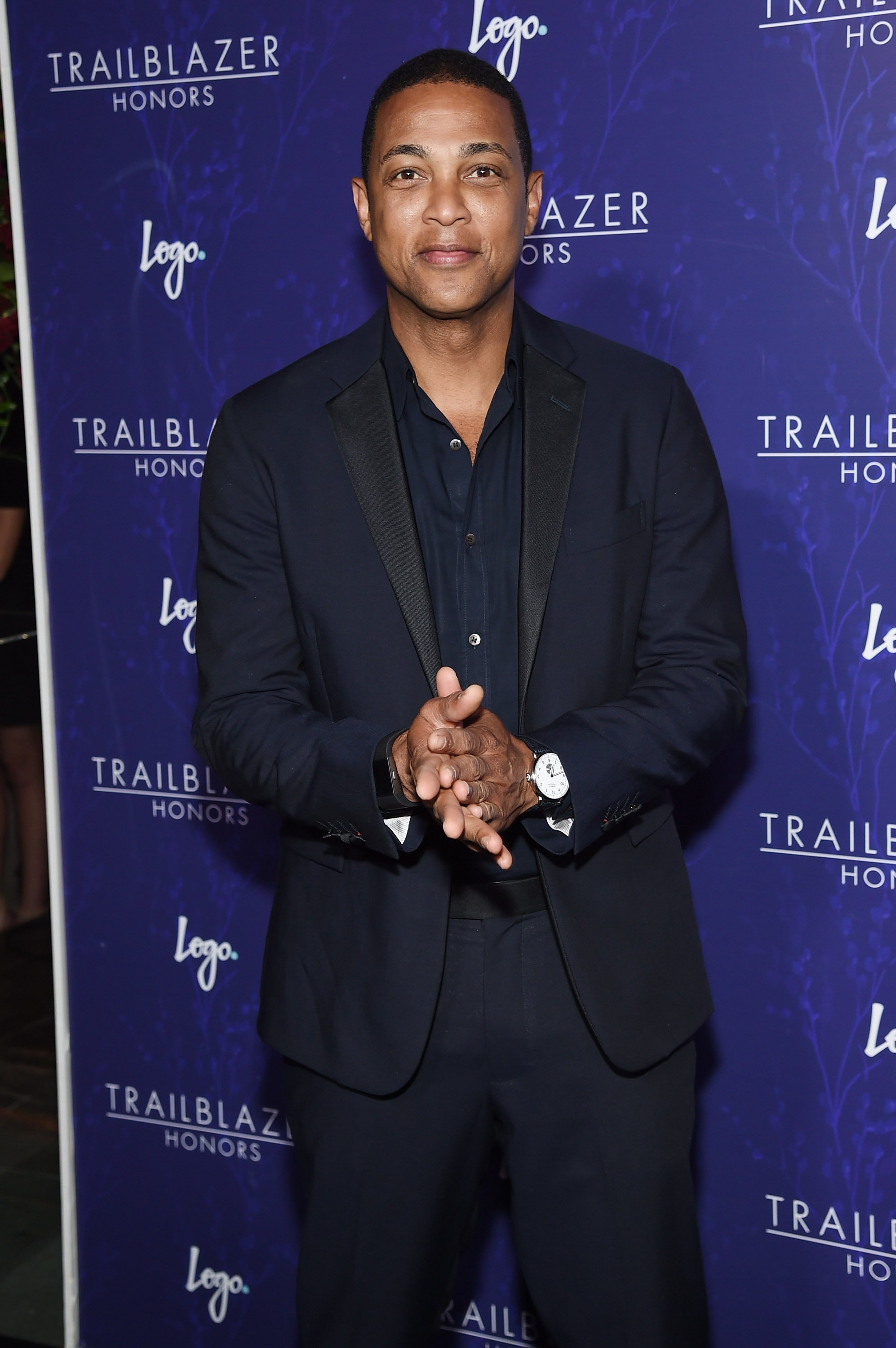 Don Lemon attends the Logo's Trailblazer Honors event in New York City on June 22, 2017 | Photo: Getty Images
Matching more than ever
In the shot, Malone, 35, and Lemon, 53, both wore fitted, striped navy blue suits with low pockets. They both had one button clasped at the front.
Similarly, they each had on a white undershirt that was unbuttoned at the top and came down their arms to show at their wrists. The men's pearly whites were on full display.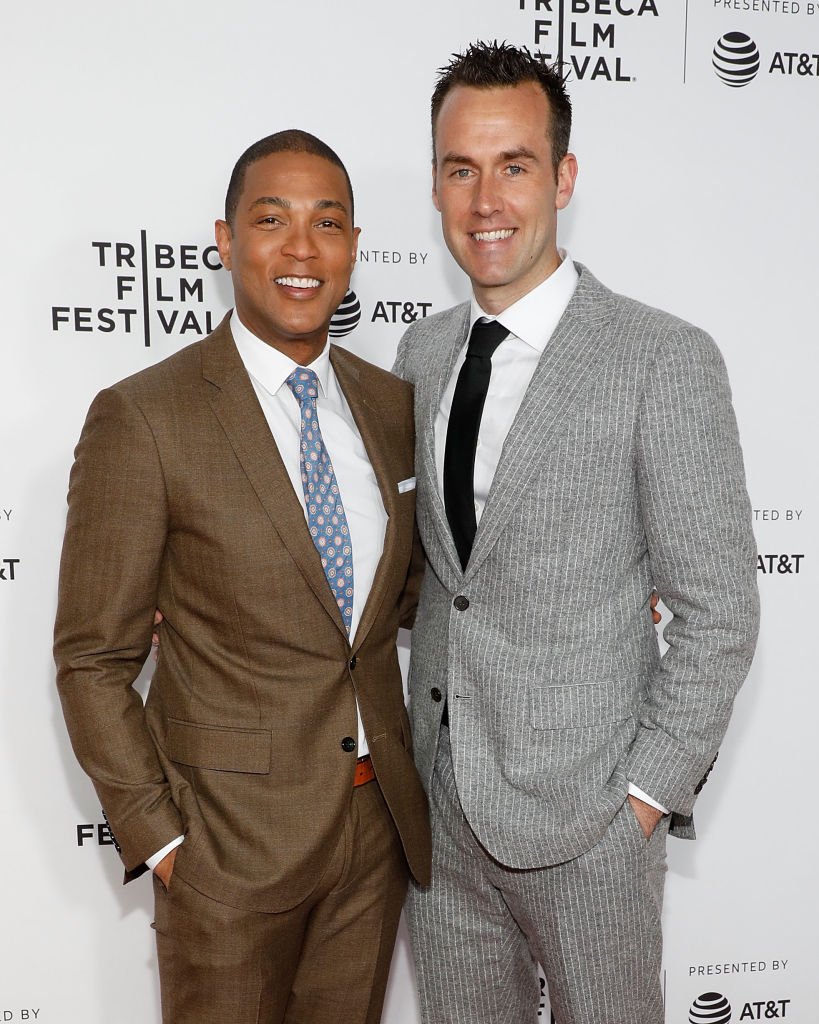 Don Lemon and Tim Melon attend the Opening Gala of the Tribeca Film Festival in New York City on April 19, 2017 | Photo: Getty Images
Also on display was the engaged couple's affection for each other. Lemon, who had one hand in his pocket, firmly held the hand of his partner in the other.
Malone wrote in the caption:
"Last night at the premiere of @hbo new documentary about @ralphlauren & how he successfully created and built his iconic brand. Worth seeing!"
A furry proposal in April
Malone and Lemon announced their engagement back in early April. Malone was the one who proposed, but they both shared the sweet engagement story via social media.
In a post, Lemon shared shots side by side showing dog tags around the neck of the pair's adorable pooches, Boomer and Barkley. The bowtie-shaped tags read: "Daddy will you marry papa?"
In the caption, Lemon wrote, "He gave me a present on his birthday. How could I say no." As for Malone, he had the more classic, "He said YES!" in his caption.
From impossible to perpetually in love
Speaking to CNN in a later segment, Lemon admitted that he never thought he'd be able "to be public" with his relationships, much less ever get married in the eyes of the law.
He described it as "doubly thrilling and just a wee bit terrifying" and said he would probably have to consider children now before calling himself "a late bloomer."
Lemon and Malone dated a couple of years before getting engaged. In January 2018, the journalist made news when he shared a kiss with his boyfriend on CNN during the New Year's celebrations.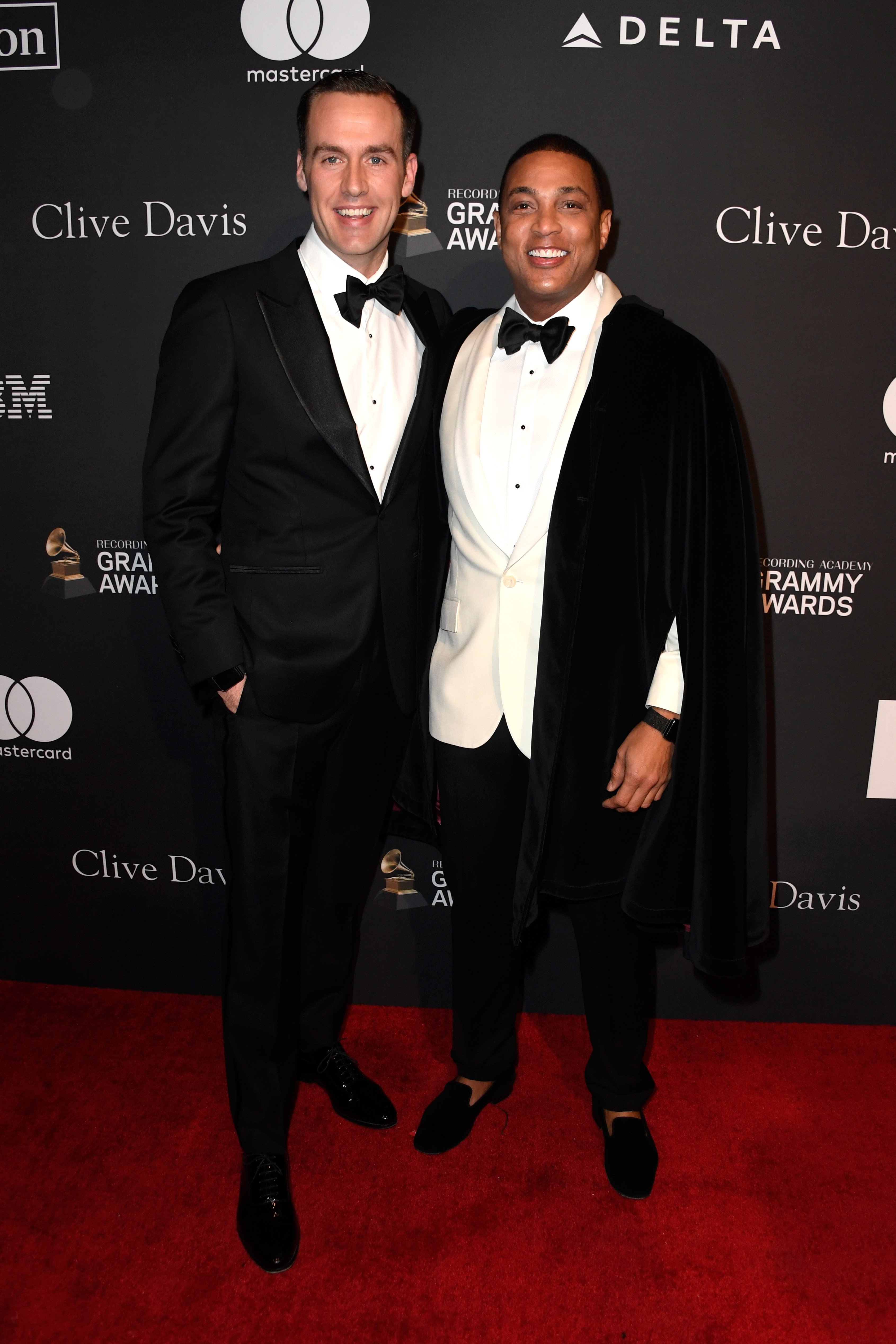 Tim Malone and Don Lemon attend the Pre-Grammy Gala in Beverly Hills, California on February 9, 2019 | Photo: Getty Images
The kiss went viral, and Lemon later admitted he had been drinking at that time; in line with New Year's Eve traditions. He never regretted his action, however.
The pair's relationship blossomed and nearly two years later they just have one more step to take. Love is love, but marriage is definitely new territory. We wish the couple all the best.
Please fill in your e-mail so we can share with you our top stories!