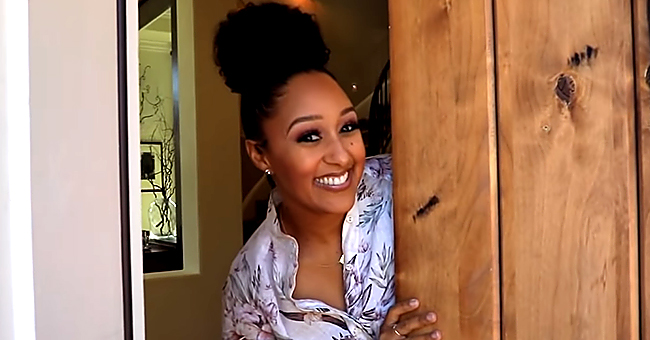 Youtube/TODAY
Tamera Mowry-Housley of 'The Real' Gives Tour of Her Stunning Home and Family Vineyard in Napa Valley in a New Video

Tamera Mowry-Housley flaunted her newly redecorated California home and even revealed the section where she "naturally gravitates" to. The sprawling property is an hour away from their family's vineyard.
Tamera Mowry-Housley is a household name having been a part of television viewer's weekly fare. And while we're well-acquainted with her life as an actress, host, wife, and mother, last week, we were treated to a rare tour of her beautiful home in Napa Valley.
"I can stay behind this counter, meet amazing people, talk, eat chocolate, drink wine, for the rest of my life."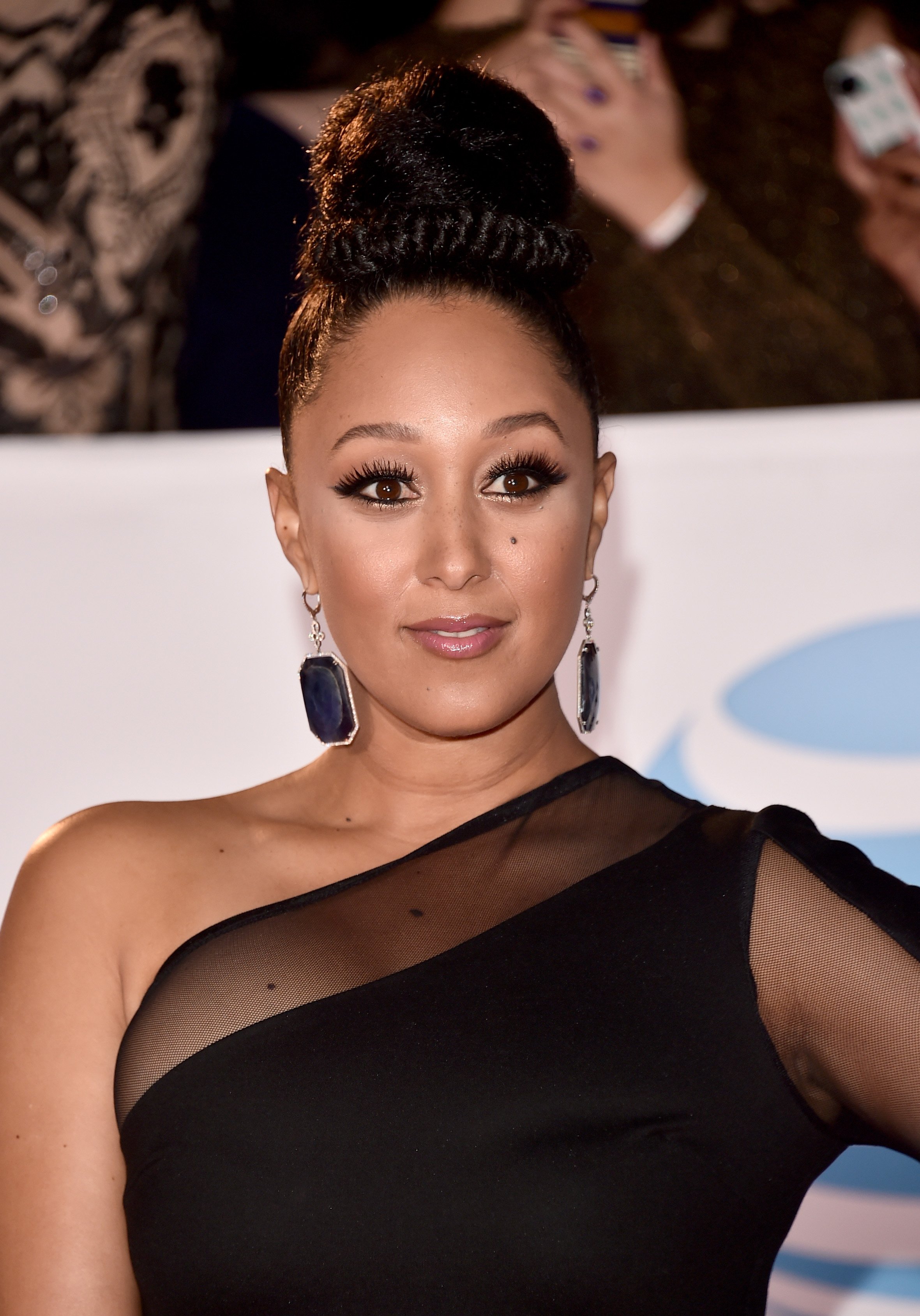 Tamera Mowry at the 49th NAACP Awards in January 2018. | Photo: Getty Images
MINIMALIST MEETS COLLECTOR
Tamera granted an exclusive peek to "Today" West Coast anchor Natalie Morales inside her luxurious abode which is an hour's drive away from their family's vineyard.
According to the 41-year-old who's married to Adam Housley, the home had been recently redecorated and is an expression of both her and Adam's tastes.
"He is a collector, he absolutely loves things," she says of the Fox news correspondent while she's "the opposite."
"But I knew that I wanted to make our home work for the both of us," she added.
To meld her minimalist inclination with Adam's collection, Tamera said that she carefully chose the pieces that would go up on their walls and be used as decoration, making sure each has a special significance to their family.
Their living room is adorned with original artwork and vintage pieces. A mirror which survived the 1906 San Francisco earthquake is also an important focal point.
On one wall, Tamera framed important photographs.
"This explains who we are right when people walk in," she said. "Every home I've had, I've always loved a collage of family."
A PHOTO CLOSE TO THE COUPLE'S HEARTS
One of these photos is of her niece, Alaina Housley who tragically died last year as a victim of the Borderline Bar massacre shooting. Tamera paused to commemorate her niece by pointing her photo out during the tour and saying,
"It's a moment in time I will never forget."
The photo was reportedly a gift from Adam to Tamera which she described as "the sweetest thing."
Tamera also shared one important lesson she learned from Alaina's passing.
"You never know when it's time to be called home, so really love on your loved ones in the moment."
ADAM'S MAN CAVE AND TAMERA'S SANCTUARY
Apart from her living room, Tamera likewise gave a tour of Adam's man cave where all his collectibles are displayed neatly in shelves.
According to Tamera, Adam personally decorated this section which is also home to chairs collected from different baseball stadiums in the country.
As for her favorite room in her house, Tamera revealed that it was her kitchen she "naturally gravitates to." The open space is her sanctuary where she spends a lot of time cooking.
THEIR BACKYARD AND A BIGGER BACKYARD AN HOUR AWAY
Another part of the house featured in the tour which aired on "At Home with Natalie" was the backyard where Tamera's two children, Aiden and Ariah would frolic during the summer. It had a swimming pool, lounging chairs, and a brick oven.
And last but definitely not the least, an hour's drive away brought Natalie to the Housley's vineyard in Lodi, California.
It was as Natalie joked, "the best office."
The two bonded over wine and grape-tasting as they walked through the vineyard known as Century Oak Winery. They also visited the tasting room designed by Tamera with the help of her former "Sister, Sister" co-star, Alexis Fields.
The question came up if Tamera would consider retiring in the vineyard. Her response,
"I can stay behind this counter, meet amazing people, talk, eat chocolate, drink wine, for the rest of my life."
THE HOUSLEYS AND RAISING TWO CHILDREN
Tamera and Adam wed in 2011. Their two children, Aiden John born in 2012 and Ariah Talea in 2015 is an important part of Tamera's married life.
"There's nothing I love more than being a mom to my two kids," Tamera admitted to She Knows in 2017.
And though she is devoted to being a mother, Tamera was also candid enough to admit that two is a pretty good number.
"I'm done having kids," she told Essence in May explaining that she wanted to be able to give enough time for each of her children because parenting can be a lot of work.
"You're not just changing diapers and taking really cute pictures with your baby you know?" she said. "I am trying to instill some really good characteristics and morals into my children's lives."
That being said, Tamera is one mother many other mothers can look up to. She takes the task seriously and makes sure her family lives in a space that is both lovely and meaningful.
Please fill in your e-mail so we can share with you our top stories!