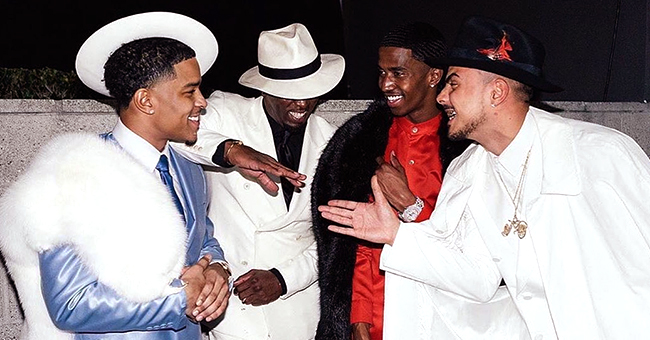 Instagram / Diddy
Diddy & His Sons Wear Suits & Furs as They Head to Drake's Mobster-Themed Birthday Bash

Diddy and his three children made sure to suit up for Drake's "mobster-themed" birthday celebration that happened a week before Halloween.
The family did not disappoint and came in costume in-line with the theme, and they may have been one of the best dressed at the event.
As Drake celebrated his 33rd birthday, he invited his friends to a mobster-themed Halloween ball at the Goya Studios in Hollywood.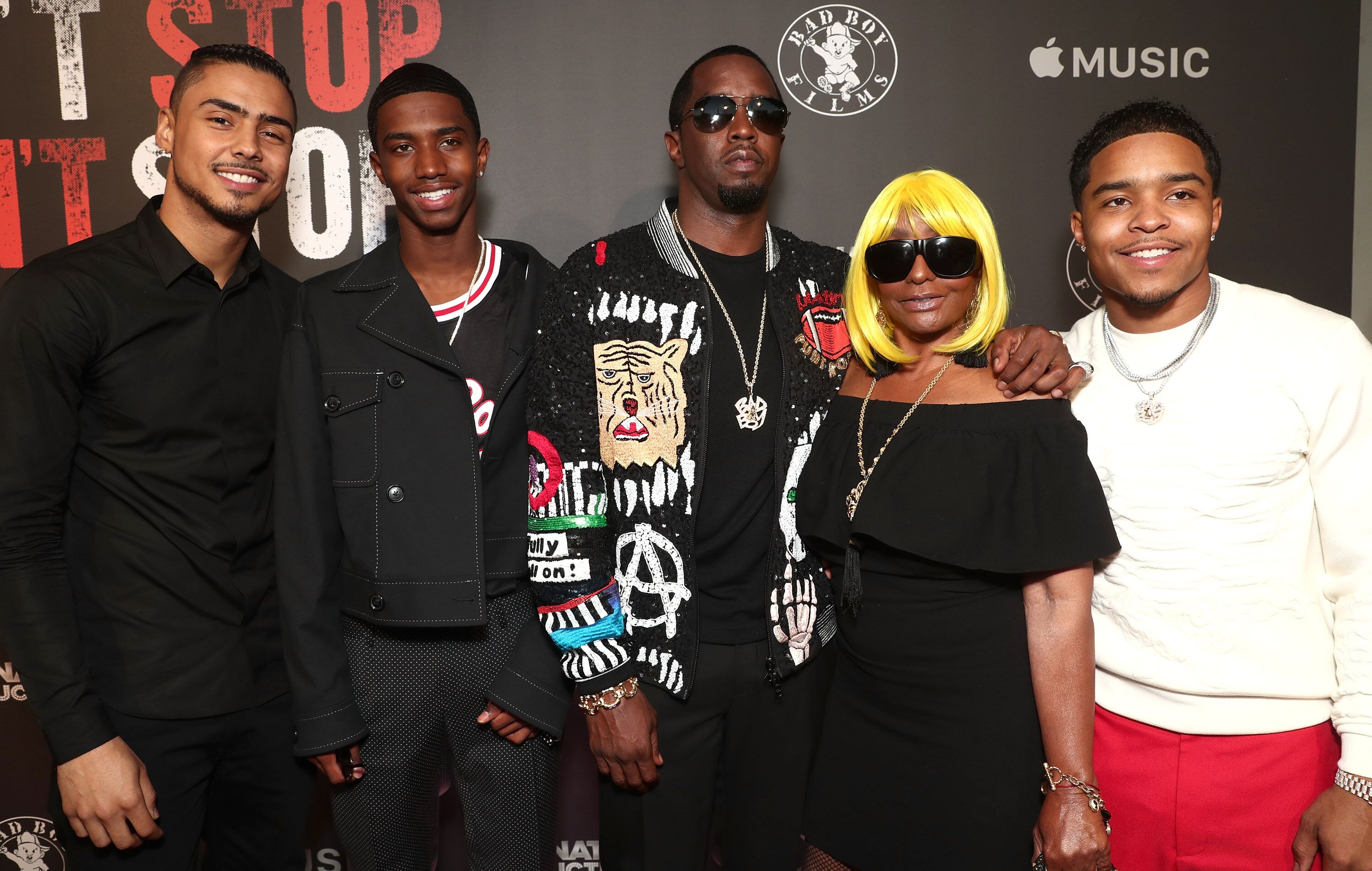 Diddy and his sons at a music event | Source: Getty Images/GlobaIImagesUkraine
The Mobster-Themed Party
According to sources, the party was just like an "Italian mobster movie," which included a casino, bottle girls in DEA jackets, and a police lineup wall.
Even the servers were dressed in mobster-style tuxedos, and the food served to the crowd included McDonald's cheeseburgers and fries.
The Combs Family's Appearance
Of course, the party was filled with Hollywood's best and brightest, which means they had a lot of time and money to blow on their looks.
Some of those who were definitely on the best-dressed list, was the Combs family, particularly Diddy, Quincy, Justin, and Christian, who sported their own suits, fur coats, hats, and dapper shoes for the occasion.
The A-List Guest List
Aside from the Combs family, other celebrities who attended were Adele, Chris Brown, Future, Fetty Wap, Snoop Dogg, Kylie Jenner, French Montana, and a lot more.
They all made sure to post their own OOTDs for the fun bash, where Drake himself wore a pinstripe suit to blend in with the theme.
A Minor Roadblock for Quincy and Christian
It's quite a miracle that Diddy's sons Quincy, 28, and Christian, 21, made it to the party, when just two days prior, they crashed their car on Sunset Boulevard as they left their father's home.
According to sources, their car crashed into another, which was being driven by a woman. In the end, none of the passengers sustained any severe injuries.
A Good Settlement
Of course, to the rescue was their dad, who asked his bodyguards to whisk Christian away from the scene. He was spotted leaving in a black Range Rover while Quincy stayed behind to speak to the woman and exchange all needed information.
In the end, they resolved all differences and Quincy and the woman involved in the accident exchanged hugs.
Please fill in your e-mail so we can share with you our top stories!