Alfonso Ribeiro of 'Fresh Prince of Bel-Air' & Wife Angela Share Touching Tributes to Son AJ on His 6th Birthday
Alfonso Ribeiro and his wife Angela were over the moon on Sunday as their son turned six. The "Fresh Prince of Bel-Air" alum took to social media with a heartwarming tribute, as did his wife.
It's the joy of every parent to see their children grow, and Alfonso and Angela are no different. Both parents shared several photos of their son, Alfonso "AJ" Ribeiro Jr., wearing a blue shirt and khaki shorts.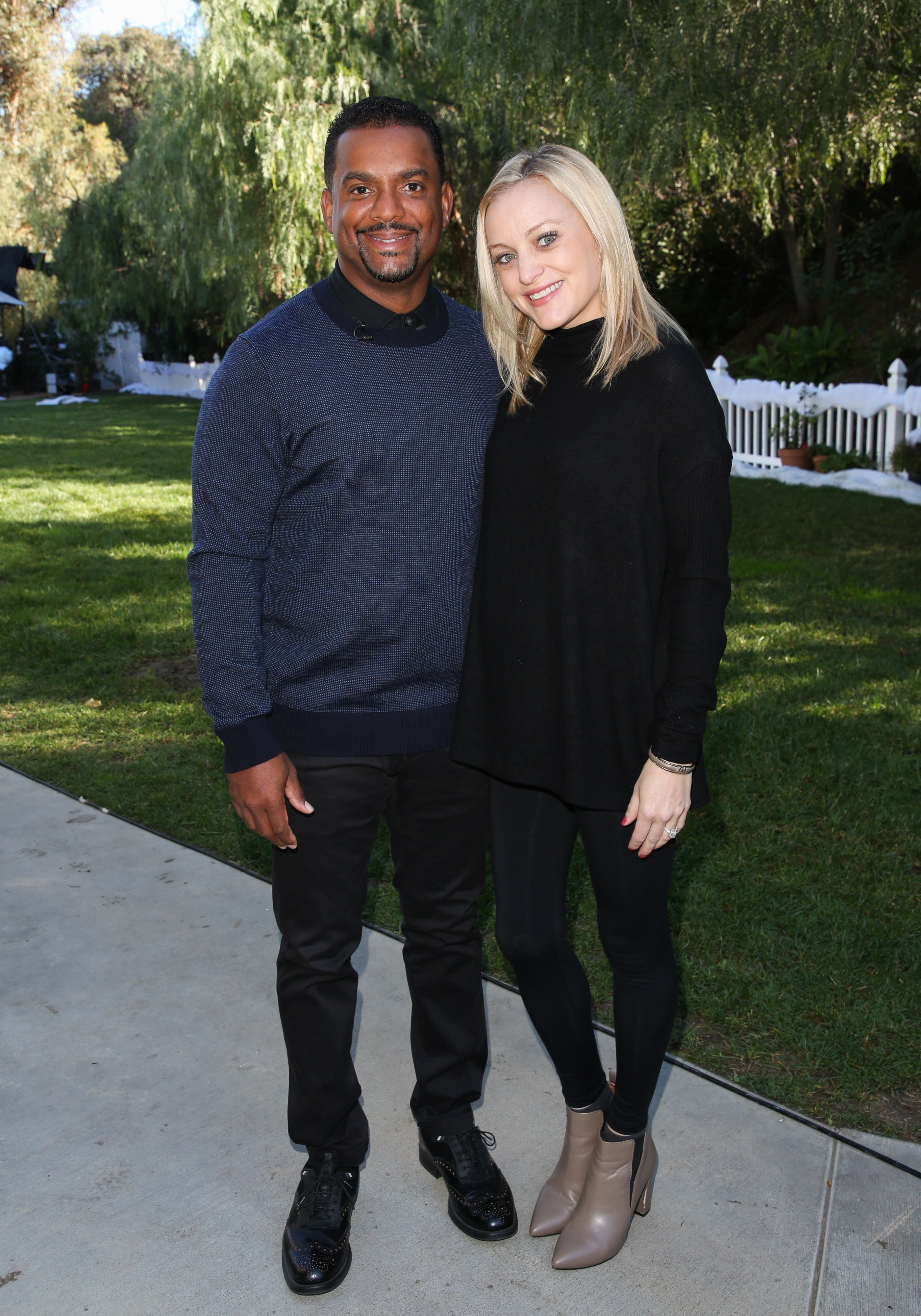 "Happy birthday, my great little man AJ. This little boy makes me laugh every day," Alfonso captioned his post. "He has an incredible personality. He's also a fantastic big brother to Anders and Ava. I love him with all my heart."
Angela also shared photos of their son, including one snapshot of the birthday boy pulling a funny face while holding a cupcake. "Happy Birthday, AJ! I cannot believe this beautiful boy is already 6!" the proud mom gushed, before reflecting on how fast time flies.
"I find myself cuddling and snuggling a little longer and stretching out bedtime to chat a little extra these days," she confessed. "After all, I'm sure before I know it, I will be begging to have these days back."
"She's a really happy baby. She just smiles and connects all the time. She's got two crazy older brothers that love her."
Angela added:
"Until then, I'm going to soak up all the little boy love I can. His big heart, kindness, charisma, personality, and love are simply incomparable. I love this little man beyond words. Happy Birthday to my son-shine!"
"They grow up too fast," she added as a hashtag.
AJ is Alfonso and Angela's first child together, but the actor/TV host has a 17-year-old daughter Sienna from his first marriage to fellow actress Robin Stapler.
Alfonso, 48, and Angela tied the knot on October 13, 2012, after announcing their engagement in July of that year, per Bustle. The actor's "Fresh Prince" co-star, Will Smith, was reportedly one of the guests at the ceremony.
Besides AJ, Alfonso and Angela are also parents to four-year-old son Anders Reyn, and daughter Ava Sue, who they welcomed in May. The "Dancing With The Stars" season 19 winner shared the good news via Instagram at the time with an adorable photo of the newborn. ,
"Ava Sue Ribeiro finally decided to send @mrsangelaribeiro1 to the hospital on Mother's Day and came into our world early yesterday morning," he announced. "Both Ava and Mommy are doing great."
Last month, Alfonso told PEOPLE that their now-five-month-old daughter is a happy baby:
"She's a really happy baby. She just smiles and connects all the time. She's got two crazy older brothers that love her. She's just a little sweetheart… There's a lot of love in our house."
Judging by Alfonso and Angela's birthday tributes for AJ, we're sure the little man felt all of that love. Happy birthday, AJ!