Helen Hunt of 'Mad about You' Shares First Photo 1 Week after Car Accident
Actress Helen Hunt of "Mad About You" fame was involved in a car accident last week and recently shared her first photos on Instagram since the incident occurred. 
Fifty-six-year-old actress Helen Hunt was in the news last week after being involved in a motor accident in Los Angeles.
The occurrence caused shockwaves among her numerous fans who were concerned about her wellbeing. The actress looked to douse those tensions with a post on her Instagram page, her first since the accident occurred. 
HELEN IS BACK AT WORK
In Helen's post, she shared a photo of herself with a co-star from "Mad About You," Paul Reiser. The pair smiled broadly in the picture, Helen rocking a white top, and blue shawl, which she wore on her neck.
Paul looked to be wearing a black jacket over a navy blue T-shirt. In her caption to the post, Helen announced that she was back at work, writing:
"Back at work. [emoji]."
Understandably, her fans were pleased to see her in good condition and smiling too. Many of them trouped to the comment section to share their joy at having her back on the show. 
One fan wrote:
"Wow!!! You're back!!!"
Another excited fan asked for more information on the show, commenting thus:
"When is it on? Still calling it "Mad about You"?"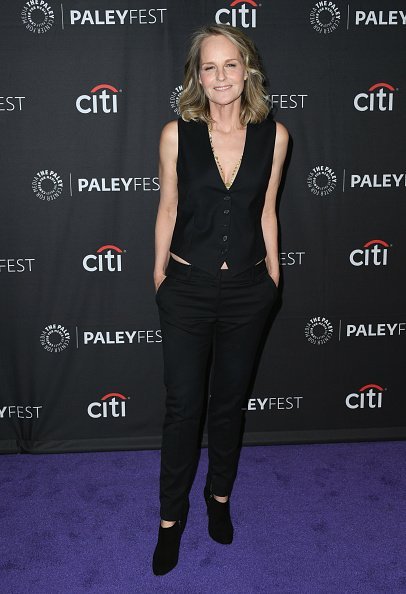 A third fan said:
"Thrilled for you."
THE CRASH THAT LEFT HELEN SHOCKED
Only last week Wednesday, Helen Hunt was rushed to the hospital after the car she was riding in crashed, causing it to flip over. Sources told "TMZ" that the actress was the only one in her vehicle when another car hit hers, making it flip onto its side.
Video footage of the crash showed that Helen had almost crossed the intersection when the other vehicle clipped it and turned it over. 
Helen Hunt Hospitalized After Car Accident in Los Angeles https://t.co/E2EUAyCLUt

— TMZ (@TMZ) October 17, 2019
After the crash, the actress complained of pain and was taken to Cedars-Sinai Medical Center in Beverly Hills. She left the hospital a few hours after, with her representative confirming that she had no major injuries, but was only shaken from the occurrence. 
HELEN AND PAUL SPEAK ABOUT THEIR RETURN TO "MAD ABOUT YOU"
Helen's return to "Mad About You" comes twenty years after her last appearance on the show. She and co-star, Paul Reiser, are returning for a limited reboot of the comedy show. 
Paul Reiser and Helen Hunt Open Up About Returning to Mad About You 20 Years Later https://t.co/dXGF3pZ9vd

— People (@people) September 9, 2019
Speaking to "PEOPLE", both stars shared their excitement at returning, with Paul jokingly comparing it with attending college for a second time.