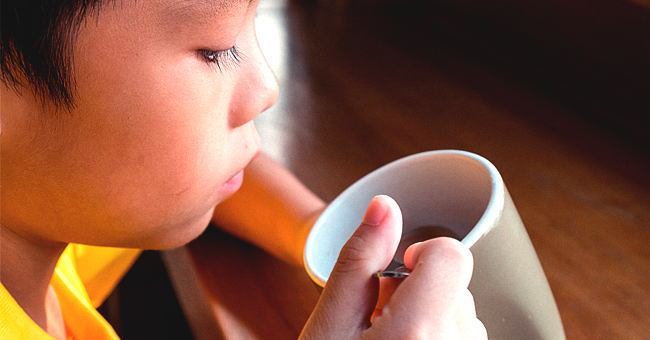 Shutterstock.com
Daily Joke: Little Boy Brings Coffee for His Grandma and It Tastes Bad
A little boy made coffee for his grandma; it had a bad taste, and underneath the cup was an unpleasant, but hilarious surprise.
A little boy, while visiting his grandma, decided to do something thoughtful for her for looking after him efficiently. Since his grandmother loved having a cup of coffee in the morning, he decided to make one for her.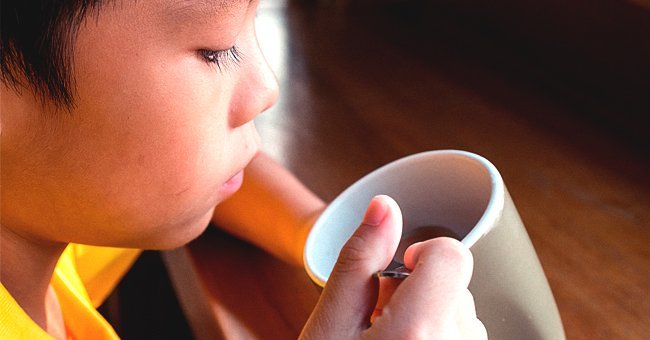 A young boy sipping from a cup of coffee | Photo: Shutterstock
In the morning, he surprised the older woman with a steaming cup of coffee and felt proud of his achievement. The little boy handed the cup to his grandma, and as she sipped, he paced around, waiting for her to finish and give her verdict on the coffee's quality.
The grandma saw her grandson pacing and thought to herself that the coffee is the worst she has ever tasted. She deliberated on how to break the news to the little boy without crushing his pride and discouraging him from making coffee in the future.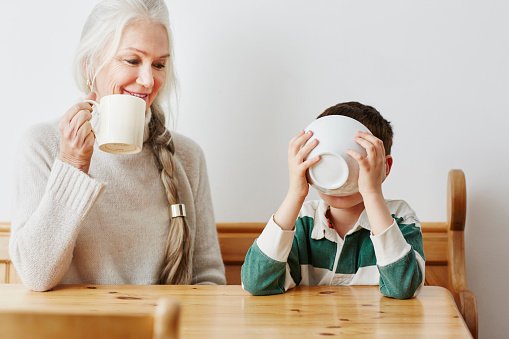 A young boy drinking coffee with his grandma | Photo: Getty Images
As the older woman took the last sip of coffee, she notched three weird things underneath the cup. A closer inspection revealed that the odd-looking objects are three little army guys. Calling her grandson close, the grandma asked in a calm voice,
"My dear, why do I see three little army guys in my cup?"
The little boy appeared to ponder the question for a moment, and then smiling confidently, he said to his grandma,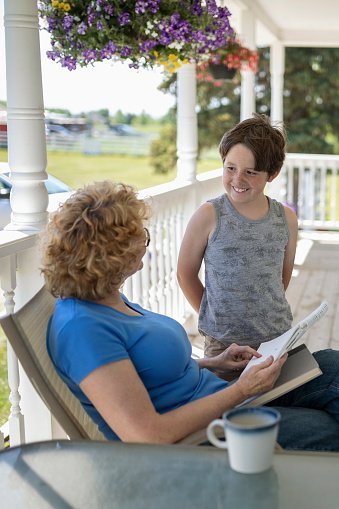 A little boy presenting his grandma with coffee | Photo: Getty Images
"It's like they say on TV grandma, the best thing to have every morning is soldiers in your cup."
In another scenario, a man walked into a coffee shop in the morning and joined the queue while he waited for his turn. When he got to the counter, the salesperson asked him for what he wanted, and he asked,
"How much does a cup of coffee cost?" and the salesperson responded, "Four dollars."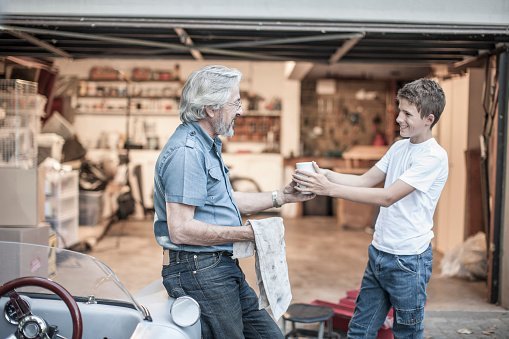 A man accepting coffee from a young boy | Photo: Getty Images
The man looked away from the salesperson for a moment, and turning back, asked,
"How much does a refill cost?" And the salesperson responded, "Nothing." Satisfied with the answer, the man said,"I'll take a refill, please."
If you enjoyed that joke, here is another to make you laugh.
Sources: Joke.Games Jokes4US
Please fill in your e-mail so we can share with you our top stories!