Christina Anstead of 'Flip or Flop' Melts Hearts with New Pics of Baby Hudson in Printed Pajamas
Christina Anstead shared cute photos of her son that showed him sleeping adorably in a printed pyjamas onesie.
Christina Anstead always shares adorable photos of her newborn son, Hudson. She shared two new snaps of the little boy to her Instagram story.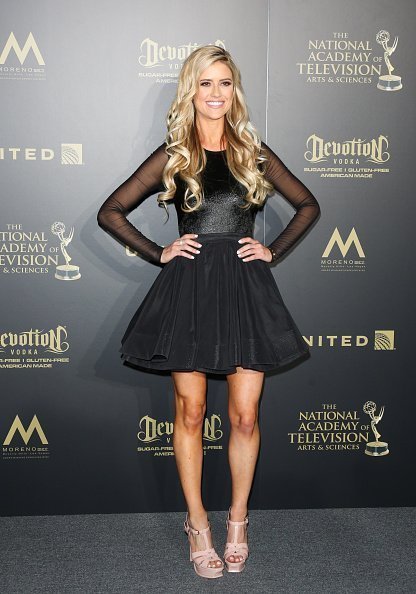 BABIES ARE UNPREDICTABLE
In the first photo, baby Hudson dressed in a printed pyjamas onesie slept soundly on the bed, and the "Flip or Flop" star wrote on the snap:
"Babies when you want them to sleep they [party or cry], and when you want them to eat, they [sleep]."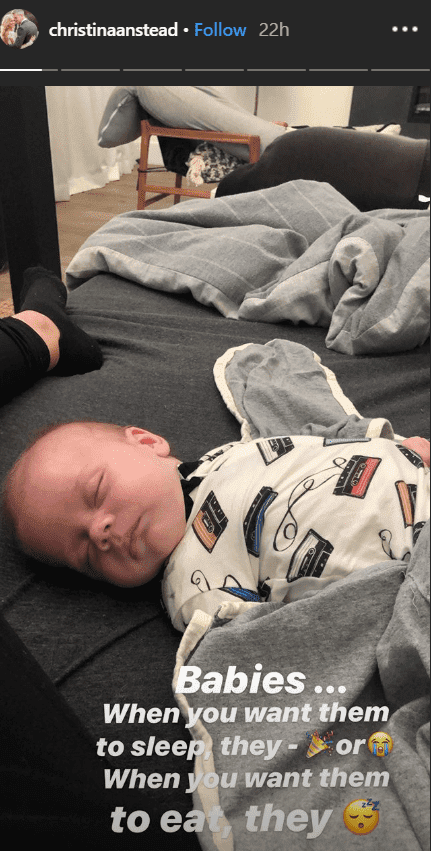 In the second, Hudson continued his sleep, but this time, he was on a cot and half-covered with a gray blanket. Christina wrote alongside it:
"So sleepy today; must be growing."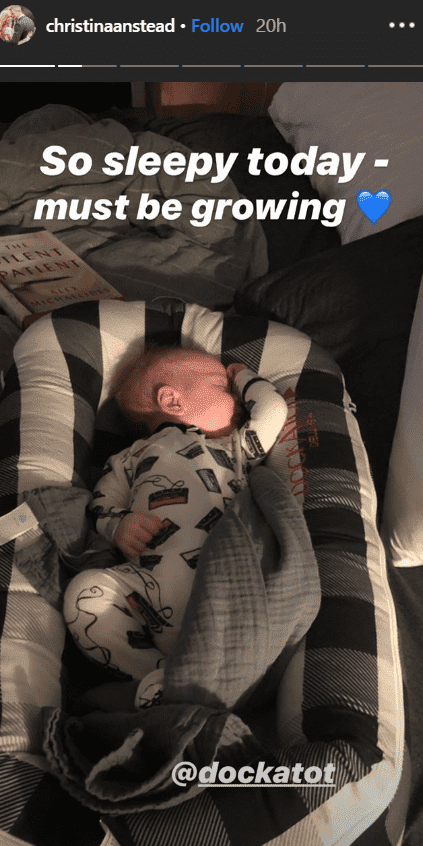 WEIRD SIMILARITIES
The reality TV star shares Hudson with her husband, Ant Anstead. He is the couple's first child, and the two have four children — Taylor, Brayden, Amelie, and Archie — between them from their previous relationships. 
Ant recently told "People" that the similarities between him and the mom-of-three are so much, that it's odd. He listed them as the space between their children's birthdays, having similar shows on TV, having the same publisher for their upcoming books. He continued:
"The greatest thing about being married to someone like Christina is that we're both on the same page… and we both believe that you have to put time aside for each other."
Ant Anstead on the 'Weird Synergy' Between Him and Wife Christina: 'It's Kind of Strange' https://t.co/XvyNfaoLwz

— People (@people) October 24, 2019
A BLENDED FAMILY
However, since Hudson joined the family, the "Christina on the Coast," star has had her hands full managing the newborn, and Brayden.
In an Instagram post shared in early October, the reality star got candid about juggling between the boys, and other responsibilities. She wrote amid other things in a lengthy caption:
"Newborn life is hard. It's not about Instagram filters of perfection that people put out there."
Despite the hard parts, Christina loves every bit of motherhood, especially when she gets to cuddle with Hudson. When the little boy clocked four weeks, she shared a photo to her Instagram story, and called him:
"My cuddle buddy."
The reality star and Ant love being parents and in an Instagram video, the "Wheelers Dealers," star showed how blended his family is.
The clip showed the children measuring their height, and in the accompanying caption, the TV star noted that he loves having a house with five children.