Christie Brinkley's Daughter Sailor Is the Spitting Image of Mom in a '60s Halloween Costume
Sailor Brinkley-Cook goes retro for Halloween, and she could be a much younger clone of her famous supermodel mother, Christie Brinkley.
All in the feels for Halloween, Sailor, 22, took to Instagram to share a picture of herself and her longtime lover, Ben Sosne. There are a total of three images, all of which have Sailor rocking a retro costume while Sosne wore a shimmery number.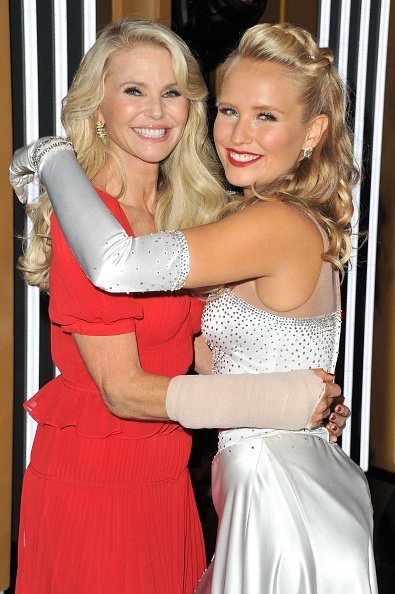 From the reactions to the post, however, it appears Sailor is the one that has everyone's attention. Her ensemble included a colorfully patterned mini-dress designed with long flared sleeves and a wrap-around bodice. 
She paired the gorgeous number with a pair of white knee-high boots and statement gold accessories – large gold hoops – that seem to match her partner's shiny clothes. 
Sailor had her hair styled into a fashion much like her mum, Christie's back in her heydays – a gorgeous blonde mane left to flow past her shoulders in large curls.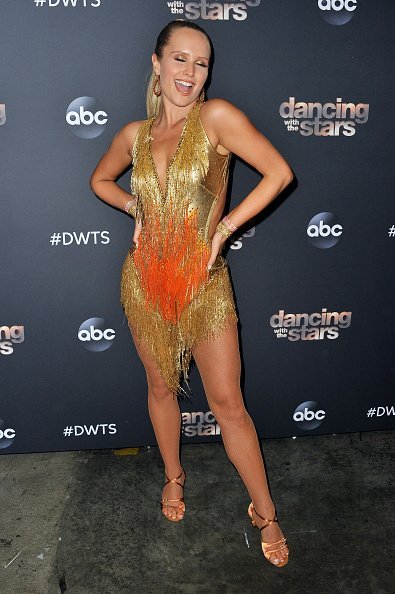 Sailor's face was done in smokey eye makeup and sweet pink lipstick, which added a girly charm to her already perfect disco getup. 
The young beauty made a rather intimate pose with Sosne in the first picture while the second featured the couple hand in hand with Sailor smiling so brightly that she seemed to exude excitement in the snap. This especially seemed to explain her caption, which reads:
"It's alll grooovy, baby. HAPPY HALLOWEEN."
The third snap is no less beautiful; it features Sailor making a pout while her boyfriend, who brought his ensemble to a finish rocking dark sunshades, a gold necklace, and black shoes, made a stoic face while pointing straight at the camera. 
Although they made the iconic couple in the snaps, it was how much Sailor looked like her mother that had fans in wonder and perhaps made the post very popular online. 
One Instagram user, @newellcatherine took to the comments section to point out that Sailor looks most like Christie in the second slide:
"I thought that was your mom in the second photo."
Sailor's new post comes soon after she made a comeback at famous talk show host, Wendy Williams, who accused Christie Brinkley of faking an injury so Sailor could participate in the American reality competition, "Dancing with the Stars." 
Williams, who is known for being very vocal, lashed out at Christie by labeling the injury an act that seemed "fake as hell," especially after the moment of injury was aired on the competition show's season premiere.
Here's Sailor's epic reply to the much older critique:
"I mean like, whoever spews hatred needs more love. So love you, Wendy!"
Sailor and her professional dancer partner, Valentin Chmerkovskiy, recently got eliminated from the show, which continues to air Mondays at 8 p.m. ET on ABC.