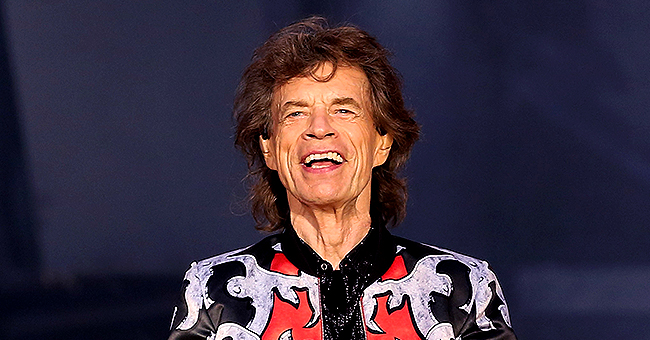 Getty Images
Mick Jagger's Youngest Son Deveraux Is 2 Years Old and He Already Looks like His Dad

In case you're not aware, Rolling Stones frontman Mick Jagger has a two-year-old son, and the little boy already shows striking resemblance with him.
As shown in a photo on Instagram, little Deveraux clearly inherited his famous father's iconic "pout."
"A huge thank you to all the hospital staff for doing a superb job."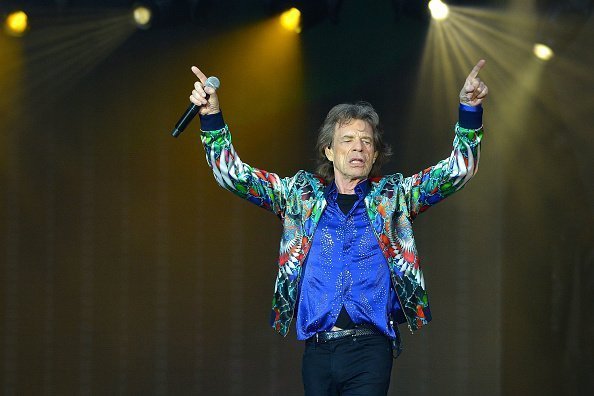 Mick Jagger at Twickenham Stadium on June 19, 2018 in London, England | Photo: Getty Images
The photo was shared by Jagger's partner, American ballerina Melanie Hamrick. Jagger's fans were quick to point out the little boy's resemblance to him.
"Sooo cute! Really looks like his daddy! And those lips! Awww!" one fan commented.
"OMG ..like his father," another fan commented.
Jagger is known for his voice, incredible moves, and his distinct pout, according to Today.
RESUMING THE TOUR
The legendary singer recently returned to stage with the band at Soldier Field in Chicago, as reported by Daily Mail.
Wearing a monochrome leather jacket which he unzipped to reveal a black and grey striped shirt underneath, Jagger showed his signature moves, gyrating and writing up on stage.
The star resumed the tour alongside his bandmates Keith Richards, Ronnie Wood, and Charlie Watts after it was postponed due to his health troubles.
Earlier this year, 2019, it was reported that the band will not be touring the U.S. and Canada due to Jagger's health.
The tour, composed of 17-gigs, was originally scheduled to start on April 20 in Miami but was postponed because of the lead singer's health.
The band made the announcement through their official Twitter page.
Jagger also took the opportunity to apologize to his fans.
According to the statement shared online, the rocker was advised by doctors that he would have to be fully recovered before embarking on the tour.
UNDERGOING DELICATE HEART SURGERY
Jagger reported that he underwent heart surgery and thanked her fans for their messages of support during his recovery.
"Thank you everyone for all your messages of support, I'm feeling much better now and on the mend – and also a huge thank you to all the hospital staff for doing a superb job," Jagger said in a statement on Twitter.
As reported by Daily Mail, the rocker had heart valve replacement surgery using a technique pioneered by Professor Alain Cribier.
The surgery method – transcatherter aortic valve replacement, or TAVR – allows surgeons to swap a patient's cardiac valves without resorting to open-heart surgery and cracking open their chests. As a result, recovery times are far quicker.
Jagger resumed the tour with his band after showing great progress with his recovery.
Please fill in your e-mail so we can share with you our top stories!