Getty Images
Ricky Martin and Husband Jwan Yosef Welcome Their 4th Child, Baby Boy Renn Martin-Yosef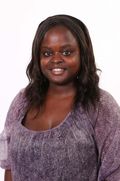 Ricky Martin and his husband, Jwan Yosef announce the arrival of their fourth child. The couple have welcomed a son, Renn Martin-Yosef, via a surrogate.
Just a month after Ricky Martin announced at the Human Rights Campaign National Dinner, in Washington D.C. that he was expecting a baby via surrogate, with his husband, Jwan Yosef, the couple have shared a picture of their new-born son.
Martin and Yosef are already the proud parents to twin boys, Valentino Martin and Matteo Martin, and a daughter, Lucia Martin-Yosef. In their announcement, they shared that they have named their son, Renn Martin-Yosef.
On September 28, Martin was awarded the HRC National Visibility Award at HRC's 23rd Annual National Dinner. During his acceptance he gushed about his three children and made the surprise announcement of his fourth child, he says:
"I love you with all my heart, you're my strength, you inspire me every day, you motivate me to keep doing what I'm doing and you guys are amazing kids. You guys are amazing. I love you."
"And by the way, I have to announce that we are pregnant. We are waiting. Alright! I love big families," said excitedly.
According to PEOPLE, months before Martin and Yosef welcomed Lucia, he mentioned wanting a big family. In fact, the Latin sensation joked about wanting more pairs of twins to add to his growing family.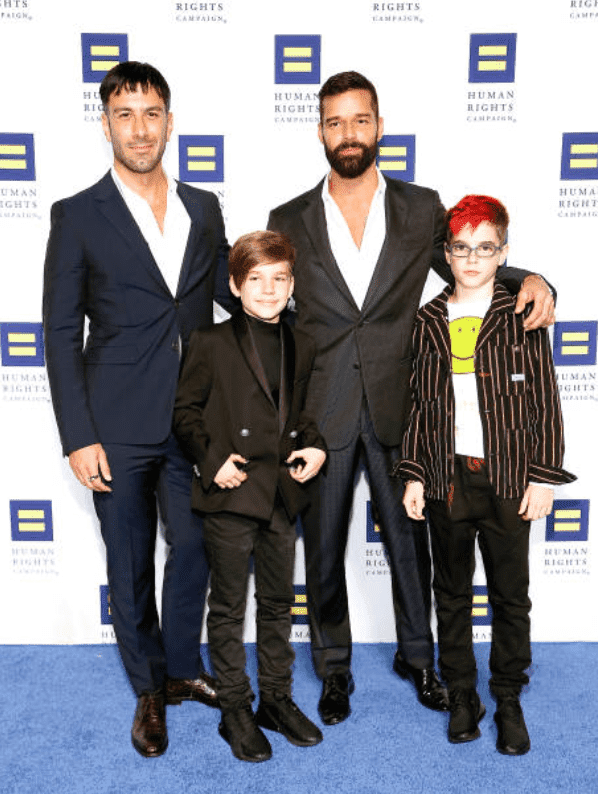 Jwan Yosef, Ricky Martin and their twin son's; Matteo Martin and Valentino Martin pose on the red carpet at the 23rd Annual Human Rights Campaign National Dinner, on September 28, 2019, Washington, DC | Source: Paul Morigi/Getty Images
Martin and Yosef have been married since 2018. Now that they are a family of six, Martin's aspiration for a big family probably won't end with the arrival of Renn.
Congratulations to the happy couple and their expanding family.
Please fill in your e-mail so we can share with you our top stories!