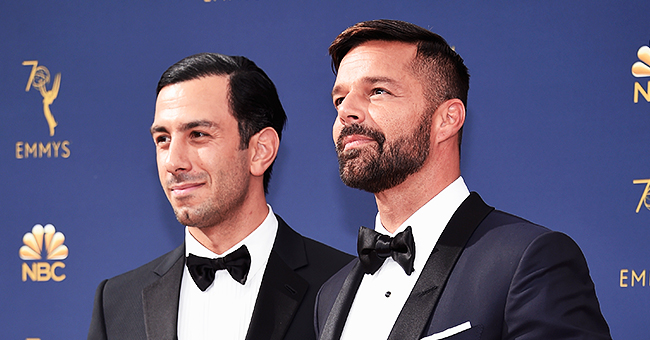 Getty Images
'Livin' La Vida Loca' Singer Ricky Martin & Husband Jwan Yosef Are Expecting Baby No. 4
Famous "Livin La Vida Loca" singer Ricky Martin was receiving an award for his advocacy for LGBTQ rights when he made the surprise announcement that he and his artist husband, Jwan Yosef, are expecting their fourth child.
Martin attended the Human Rights Campaign National Dinner with his husband of two years, Jwan Yosef and two of their three children. The small group looked beautiful together on the red carpet but little did anyone know they had special news.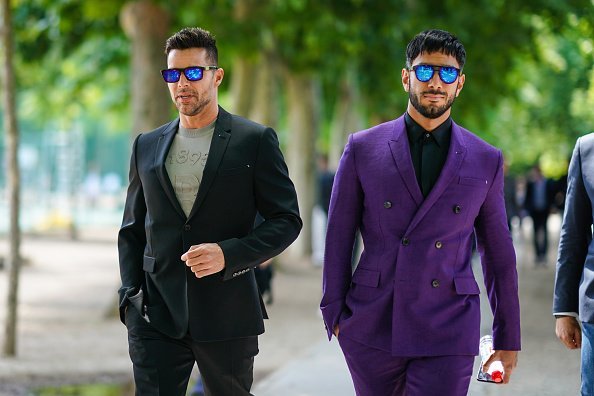 Ricky Martin and Jwan Yosef during Paris Fashion Week in Paris, France.| Photo: Getty Images.
Martin had been called on stage to receive an award for his advocacy of LGBTQ rights and his philanthropy when he announced that "we are pregnant."
"My family's here. My husband Jwan, I love you," he started.
He continued the speech noting that his "beautiful twins," Valentino and Matteo are present. He expressed love for the charming duo, labelled them as his source of motivation and proclaimed his love for them.
"You guys are amazing kids. You guys are amazing. I love you," he said.
His third child, eight-month-old Lucia, was absent but not forgotten as Martin also acknowledged her and fondly described her as the "light of my life." The highlight of his speech, however, came when he disclosed that the family is expecting a new addition.
"And by the way, I have to announce that we are pregnant. We are waiting. I love big families," Martin said amidst a loud cheer from the audience.
The Human Rights Campaign team quickly took to Twitter to congratulate and share news of Martin becoming a father of four. The tweet has since elicited congratulatory messages from fans for the expectant family.
One fan, @mlwal1993 commented:
"Those children are so lucky to have two amazing fathers who love them unconditionally. Congrats on number 4!!!!"
While another, @KirkBiddix wrote:
"Congratulations to @ricky_martin on the new addition to his family!!!"
Martin loves large families, and he is never too shy to proclaim it. People reports that the star expressed a longing to have "four more pairs of twins" while on the red carpet of the 2019 Golden Globes in January.
He had, however, explained that it wasn't the right time saying that "there's a lot going on."
"It's a lot going on, so we're going to put things in order first and then we are going to get ready for many more kids," Martin said.
Going by his recent announcement, it appears that now is the right time. That is going to be one lucky baby!
Please fill in your e-mail so we can share with you our top stories!