TI of 'Rhythm + Flow' Reveals Secret behind His Long-Lasting Relationship with Wife Tiny Harris
Rapper T.I. Harris revealed the secret to keeping his relationship with Tiny alive and kicking after 19 years together.
Tip "T.I." Harris opened up about his 19-year relationship with R&B singer Tameka "Tiny" Cottle to Tamron Hall and the forces that have kept their marriage solid through all these years.
The couple has admittedly had rocky moments and there was even a time when divorce was on the cards, but somehow they made it through and are now as in love with each other as ever.
Tip's advice for staying together is simple: Stick together, no matter what
19 YEARS AND NEVER APART
The secret to the longevity of their relationship and the solidity of their 9-year marriage is love and the fact that no matter how bad things got, they never gave up.
On October 29, Tip opened his heart to Tamron and spoke movingly about his love for  Tiny,  and his devotion to his family.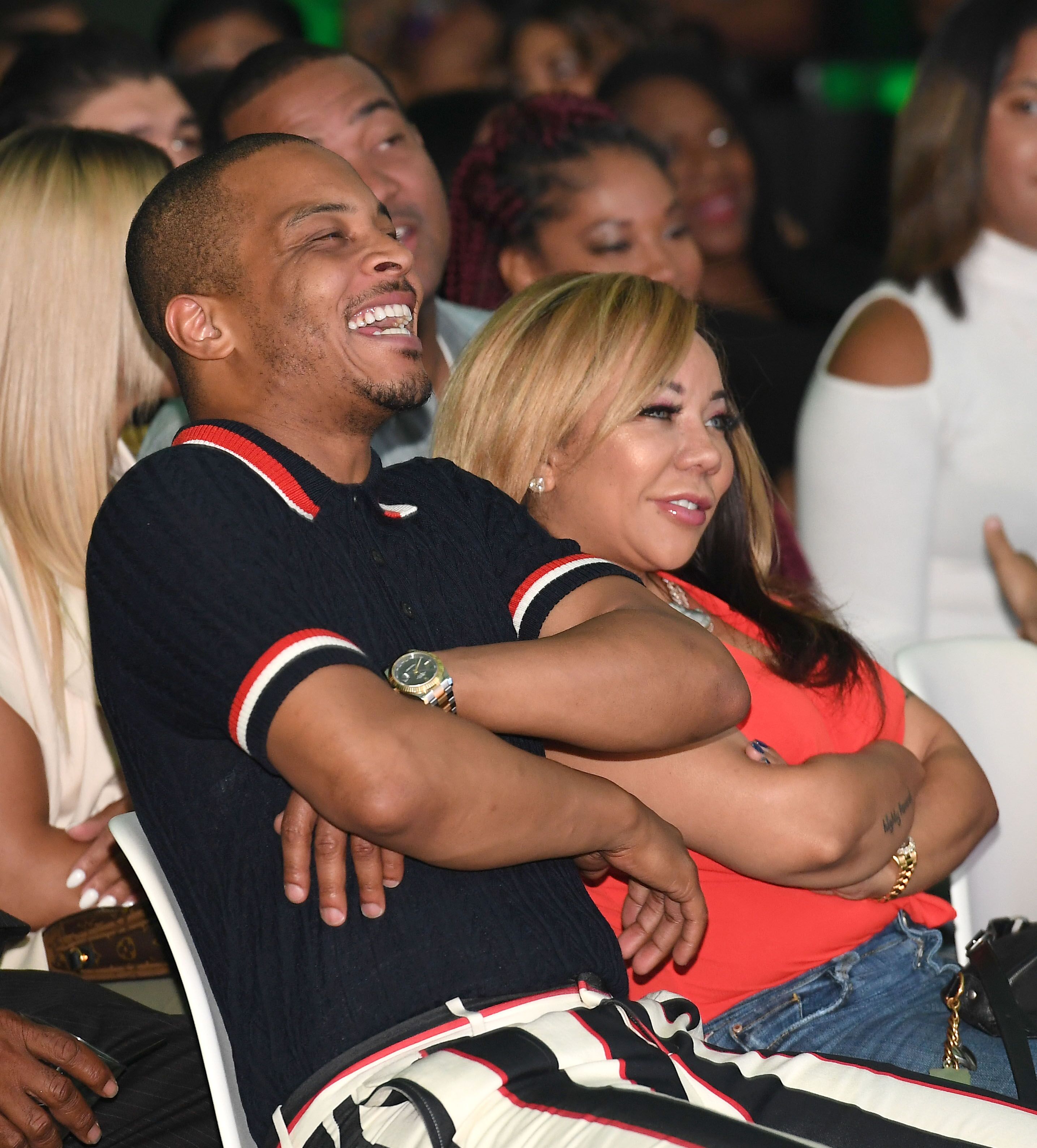 TAMRON HALL QUESTIONED TIP HARRIS ABOUT CLOSE CALL WITH DIVORCE
Tamron asked Tip about the near-split in 2016 during which his infidelity had Tiny filing for divorce. Tip admitted to the close call but revealed that he and Tiny had never actually separated.
TIP HARRIS: "DON'T GO NOWHERE"
So Tip's advice for staying together is simple: Stick together, no matter what. Every couple goes through bad moments, but instead of turning away, they should face each other, work it out. He said:
"The key to staying together, this is the secret, this is how people have been together for 10s and 20s and 30s of years. Here it is: Don't go nowhere. That's as simple as that."
TIP AND TINY HARRIS HAVE NEVER BEEN APART
Both Tip and Tiny turned their pain into music and wrote songs about their near-breakup. Tip admits that he and the R&B singer may yet compose and record music together.
As for living in the public eye as an entertainer and a reality star, Tip said:
"Listen, I love my wife and I love my family and I think that goes without saying. A lot of people put a lot of aggregation on things. My life is your entertainment and I understand that, but I'm going to stop it when I think it's time."
Tip and Tiny share three children: King Harris, 15, Major, 11, and  Heiress Diana,
TINY HARRIS' BIGGEST FAN IS HUSBAND TIP
Tameka "Tiny" Harris is as gorgeous today as she was 19 years ago, and the first to acknowledge her beauty is her husband Tip Harris.
The 44-year-old recently posted a stunning snap in which she posed in a blue, red, and black satin shirt, and Tip  couldn't resist dropping a comment:
"Nice Look Mrs. H." 
Tiny is equally devoted to Tip, and posted a moving tribute to her husband on his birthday. Long may you love each other, Tip and Tiny.