Jacob Roloff's Wife Isabel Claps Back at Hater Who Shamed Her for Not Losing Weight for Her Wedding
Painter and social media personality Isabel Sofia Rock, best known as the wife of "Little People, Big World" star Jacob Roloff, clapped back at a follower who body-shamed her.
On October 24, Isabel took to Instagram to share a beautiful photo of her wearing a loose, pale beige dress with a floral design. She was posing at the beach, and the water was touching her feet and clothing.
"How does my weight affect you?"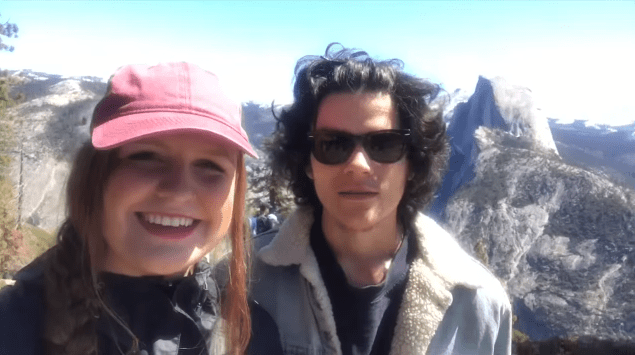 The beautiful pic
One of the highlights of the post was the stunning sunset behind Isabel, which made the picture even more fabulous. Despite how lovely the photo was, Isabel's caption was both gloomy and authentic.
In it, she confessed to being a grateful person, but, some days, she feels bad for herself, so "gratitude is far away." Isabel added:
Her caption
"We all have those days and it goes without saying. But sometimes you show up to exist inside one of those days and the rest of the world is like: 'BE OKAY EVERYTHING IS HAPPY AND SUNSHINE.'"
The painter pointed out that things won't be happy all the time, and that it was okay. She stated that meeting oneself when the darkness hits meant to be grateful for "that space, too." Isabel wrote:
"It means having gratitude for every bad day that lead you to the great ones. Gratitude is all encompassing; it doesn't just mean saying thank you when you're happy and feel like you finally have it all figured out. It means saying thank you, even when you don't."
Shortly after Isabel shared her post, some of her followers took to the comment section to share their thoughts. While most of the comments tried to encourage and show love and support towards Jacob's wife, one person shamed her for her weight.
Isabel defending herself from a netizen
Although the hater's comment had nothing to do with the photo, they wondered why Isabel didn't lose weight for her wedding, adding that she had "a whole year" to do so.
The social media celebrity didn't wait long to defend herself, highlighting three points:
"1. How does my weight affect you? 2. How do you know I didn't try to? 3. What if I like my body the way it is?"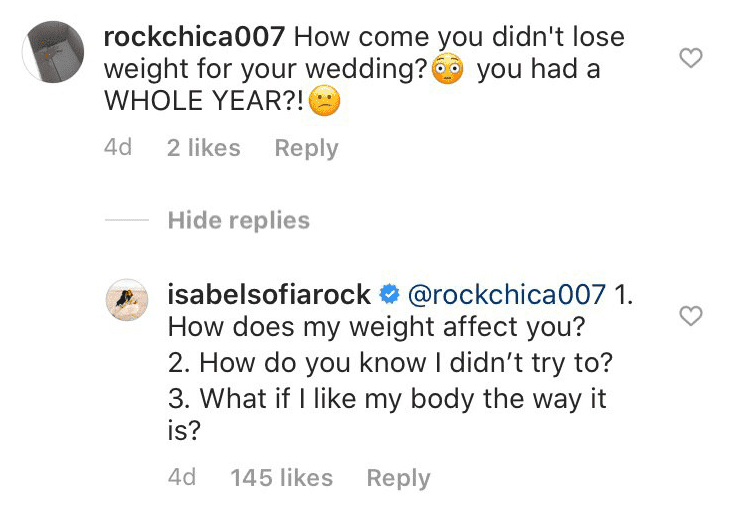 Isabel's fans quickly shared their support. One of them pointed out that she was an "incredibly beautiful" person who should not change anything.
Some others just wrote that "trolls will be trolls," and that Isabel should not pay attention to them.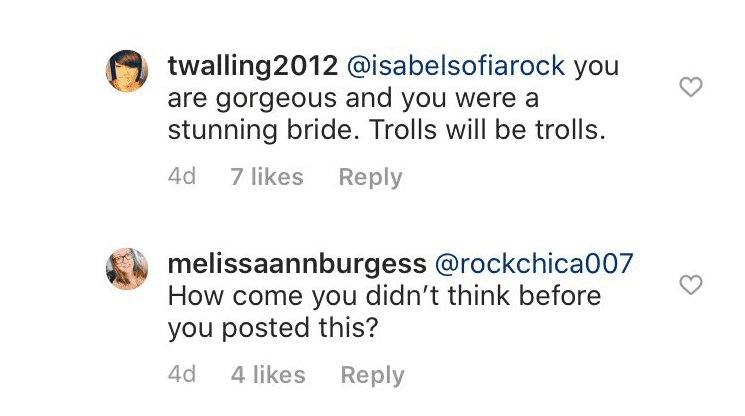 Jacob and Isabel's wedding
Jacob and Isabel tied the knot on September 5, 2019. Shortly after that, the painter gave her followers a glimpse into her intimate beach wedding ceremony held in Oregon.
She uploaded a video that portrayed the couple getting ready for the ceremony, kissing, playing on the beach, and standing on the edge of a cliff.
The reception took place on September 7 at the Roloff farmhouse, and all of the "Little People, Big World" stars were present.
Despite the trolls in Isabel's social media accounts, her relationship with Jacob seems to be as good as possible!