John Travolta of 'Be Cool' Is a Doting Husband and Father - Meet His Family
John Travolta is one of the most famous actors of all time. His role in the classic musical "Grease" is just one of his many iconic roles.
Born as John Joseph Travolta in Englewood, New Jersey, he is one of six children. His parents are Helen Travolta and Salvatore/Samuel J. Travolta.
Travolta followed in his mother's footsteps and began his career in a local production of "Who'll Save the Plowboy?"  He also attended drama school in New York.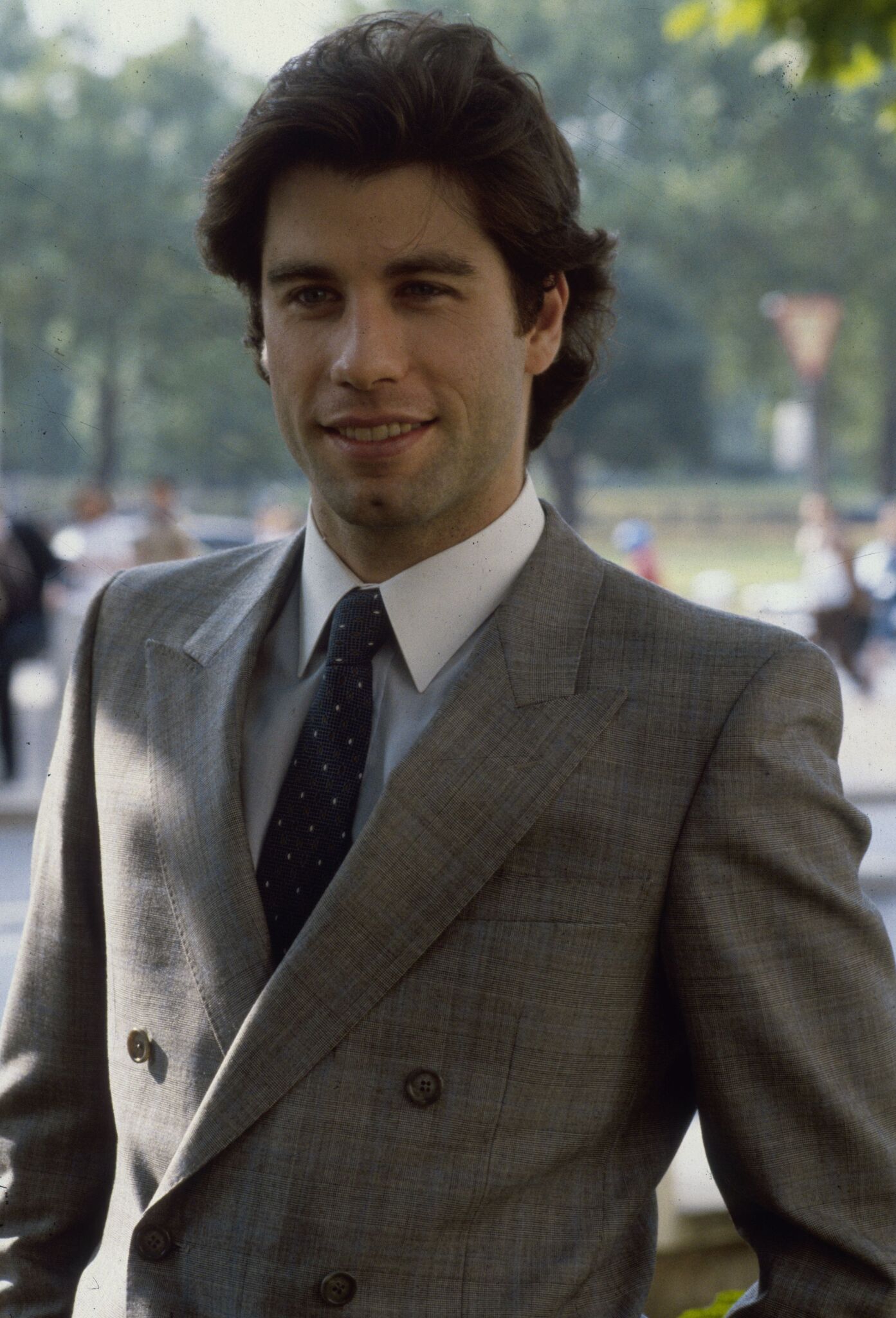 He landed his first professional job at the age of sixteen in a summer stock production of the musical "Bye Bye Birdie." He also left school the same year and moved to New York.
In the city, he appeared in summer stock and television commercials. After jobs ran out in New York, he decided to move to Hollywood where he landed minor roles in several series.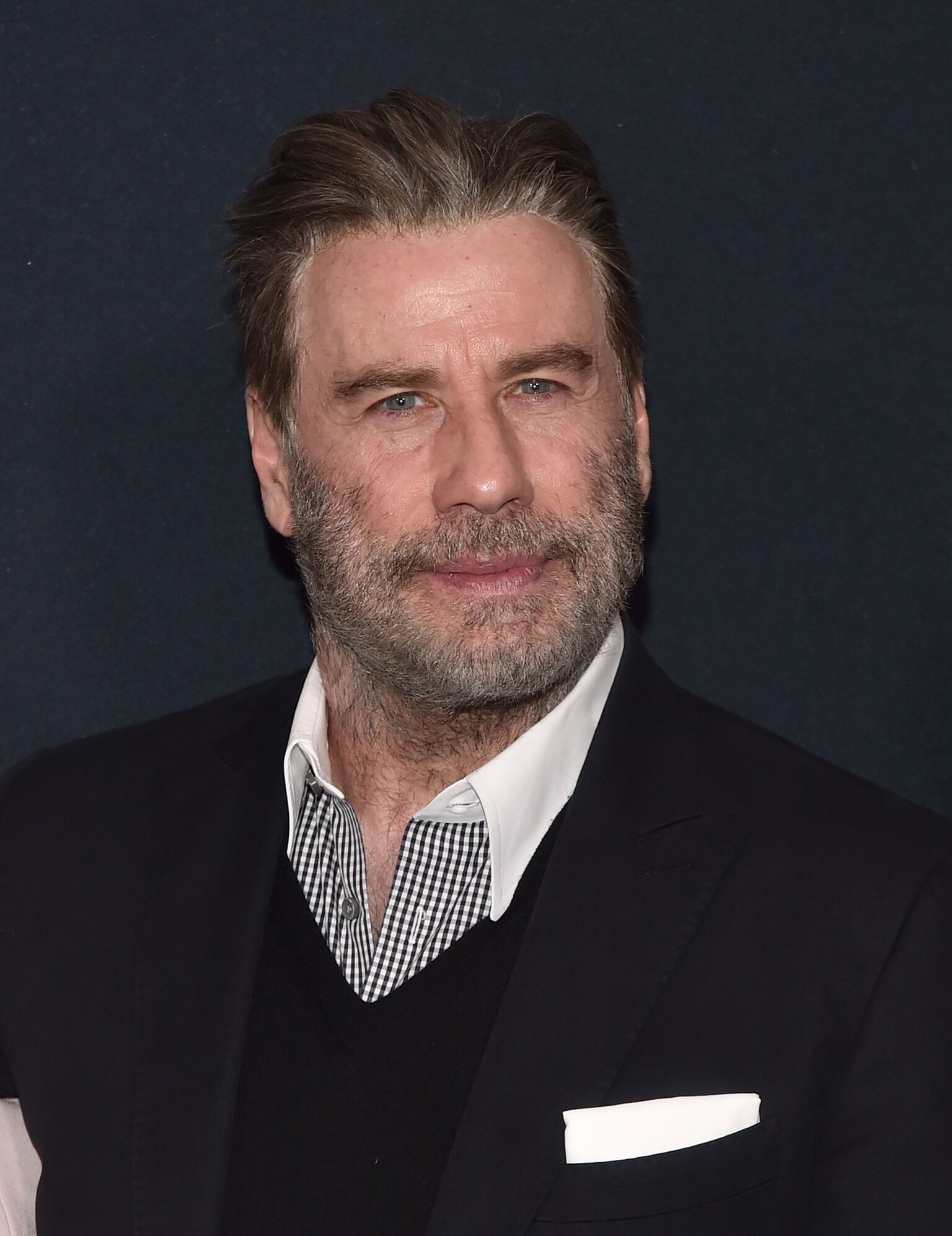 He then landed a role in the national touring company in the hit 1950s musical "Grease." The role required him to move back to New York. 
His career went on to grow from strength to strength. When he's not acting, Travolta is a family man, here is a look at his relationships including his marriage and children.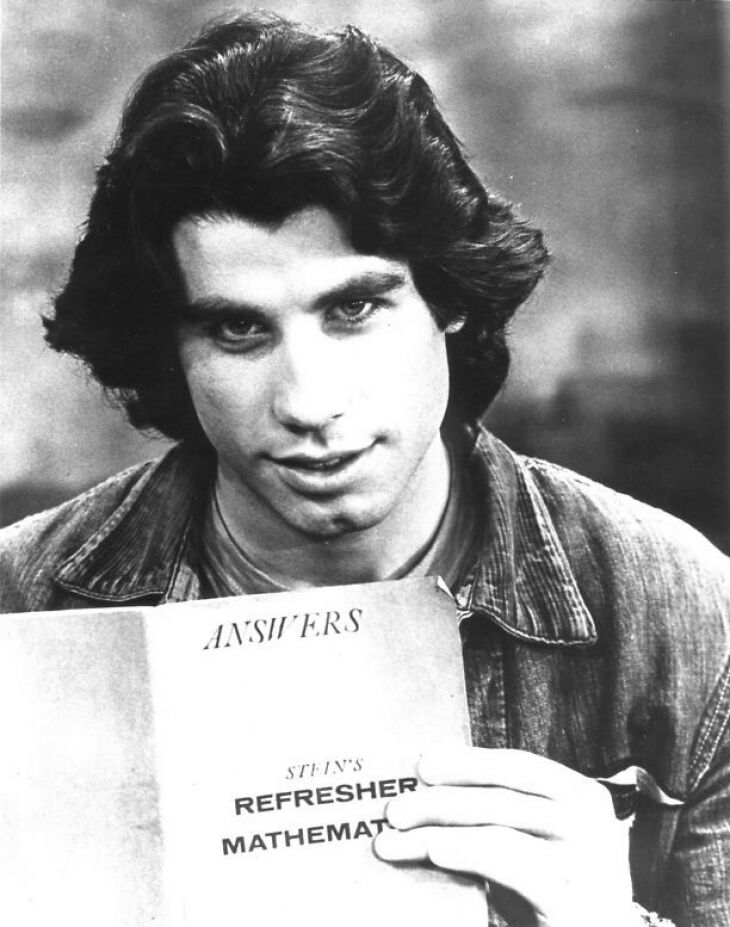 Diana Hyland
John Travolta met Diana Hyland on the set of "The Boy in the Plastic Bubble" and they started dating in 1976. She was eighteen years older than him.
In 1977, Hyland was diagnosed with breast cancer. She underwent a mastectomy but unfortunately, the cancer spread. They were together until she passed away on March 27, 1977, in Los Angeles.
Kelly Preston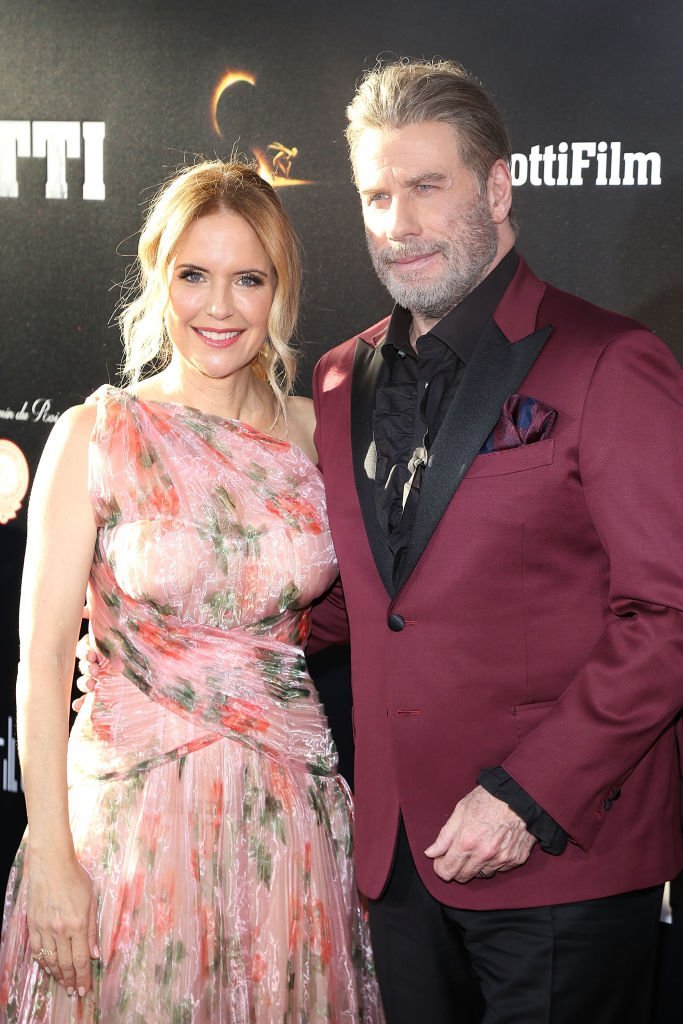 Then in 1989, Travolta met Kelly Preston at a screen test for the comedy "The Experts." At the time Preston was still married to actor Kevin Gage.
Travolta claims it was love at first sight but  Preston told Andy Cohen it was only "kinda" love at first sight. She added:
"Well, I was not that happily married, let's put it that way. I was really with the wrong person."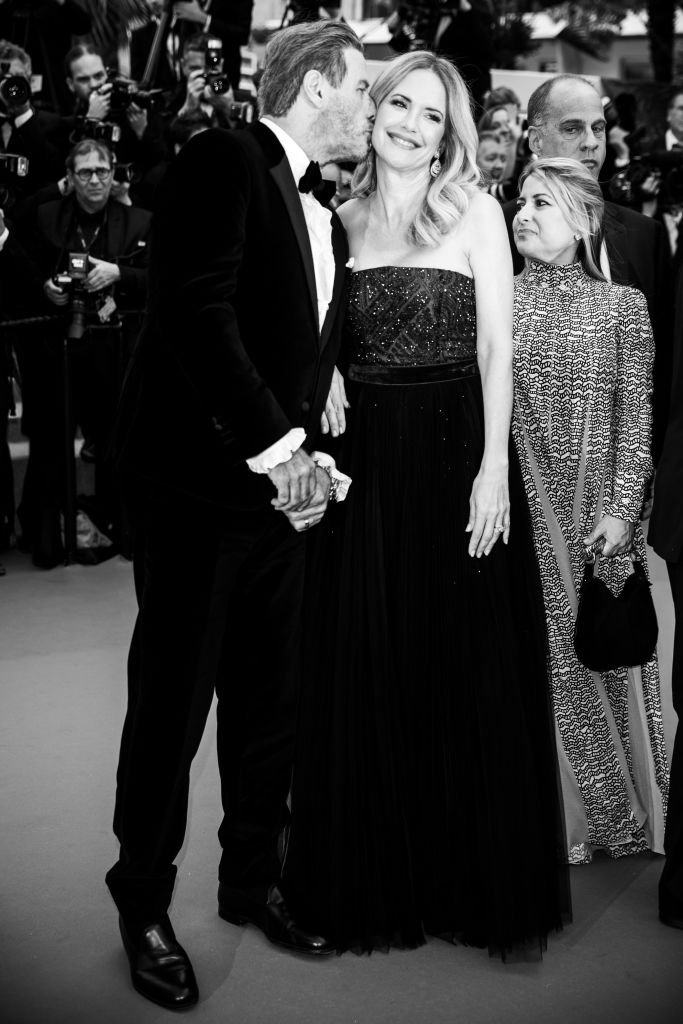 On New Year's Eve 1991, Travolta proposed to Preston at the Palace Hotel restaurant in Gstaad, Switzerland. Preston was surprised by the sudden proposal.
They tied the knot on September 5, 1991, when Preston was two months pregnant with the couple's son Jett. The unannounced ceremony was held by a Scientology minister at the Hotel de Crillon in Paris. They walked down the aisle a second time on U.S. soil in Daytona Beach, Florida. 
Their Children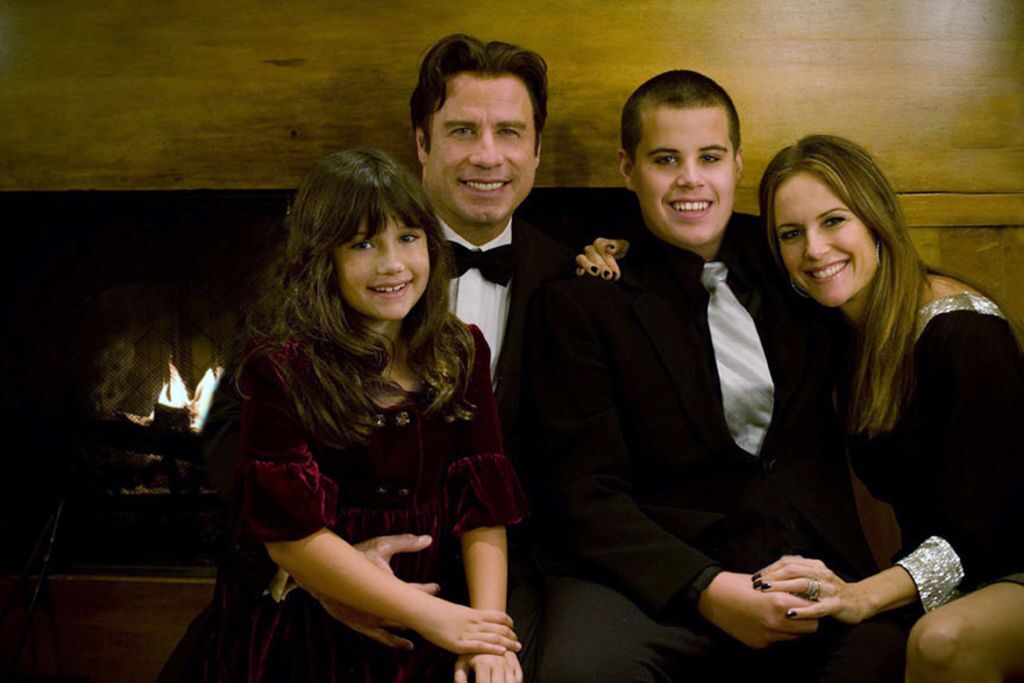 They welcomed their son Jett on April 13, 1992. Unfortunately, he passed away in January 2009 while on vacation with his family in the Bahamas. Fifteen years before he passed, his father had said:
"I can't imagine what life would be like without Jett."
After he passed, his parents revealed that he suffered from autism, Kawasaki Syndrome and other medical conditions like asthma.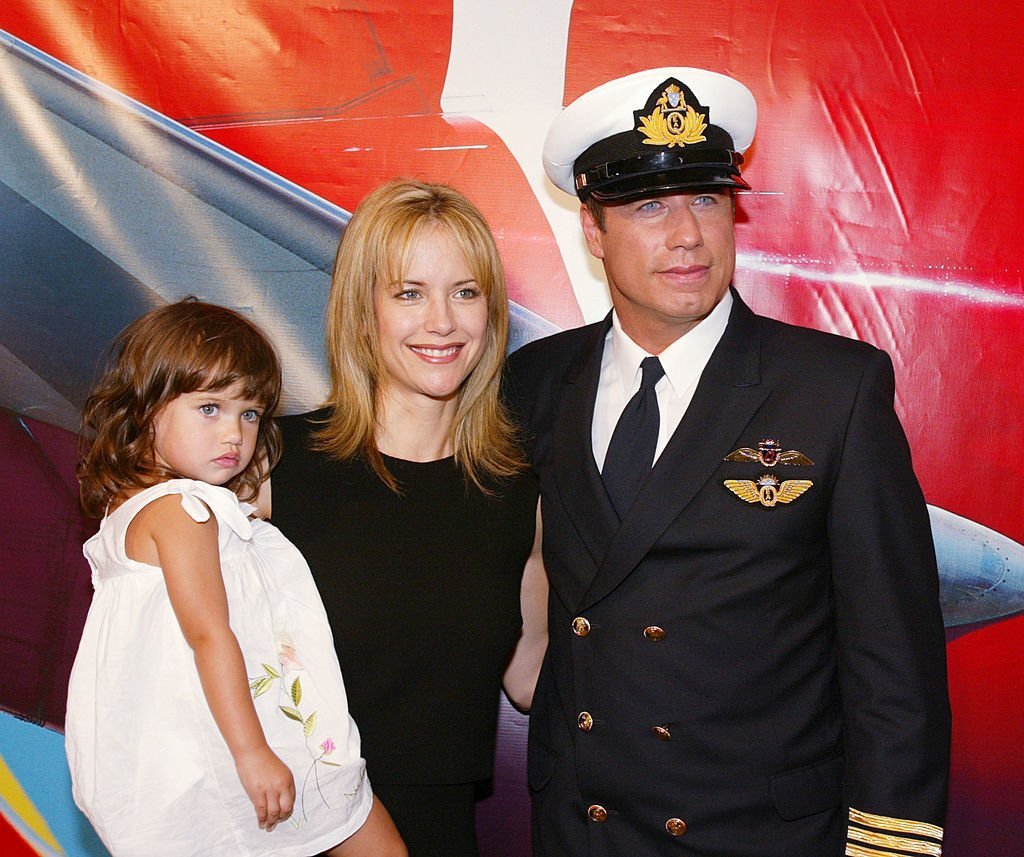 On April 3, 2000, their daughter, Ella Bleu was born. She has decided to follow in her parents' footsteps and is pursuing a career in acting. 
She is starring in the 2019 film "The Poison Rose." The role will see her act alongside her father and Morgan Freeman.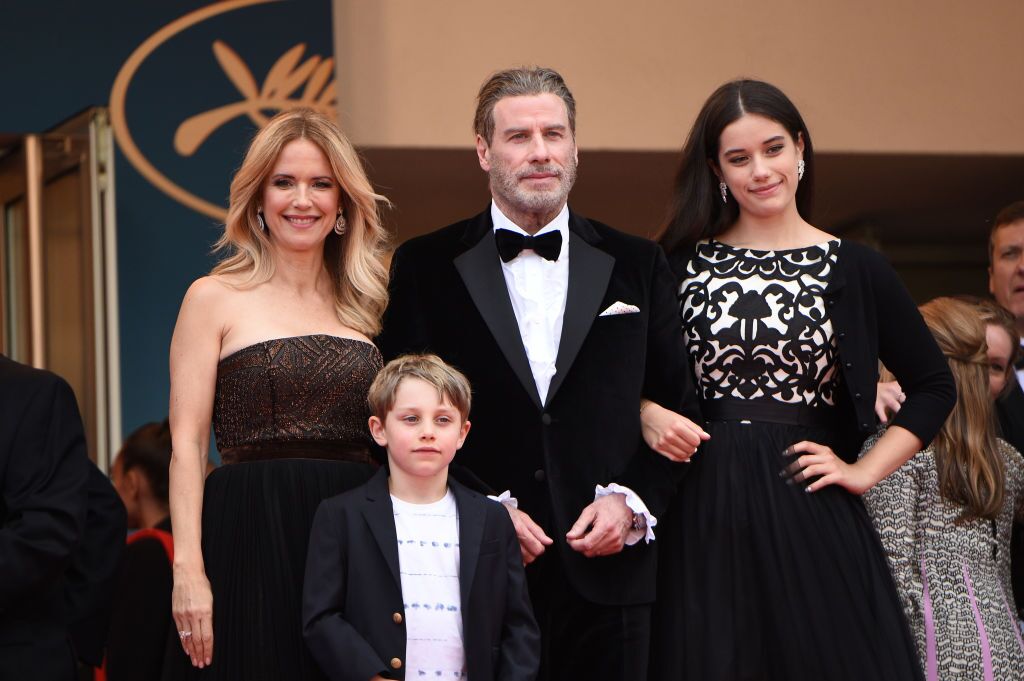 Jett's death rocked the entire family. It was only two years after the tragedy, that the family seemed to find some semblance of peace in the form of a new baby.
The couple welcomed Benjamin Travolta in 2010. Travolta opened up about his birth to "Good Morning America" saying:
"Certainly having little Ben has been a beautiful kind of glue for us to rebond after tremendous loss."