Kim Zolciak's Daughter Ariana Recreates Mom's Playboy Bunny Costume for Halloween
Ariana rocks her mom's Playboy Bunny Costume for Halloween. The 18-year-old daughter of the reality TV star, Kim Zolciak, spiced up her Halloween with an outfit her mom rocked back in 2017. 
Kim was proud that her daughter could rock the look so well. She took to Instagram to post pictures of herself and Ariana side by side wearing the playboy bunny costume.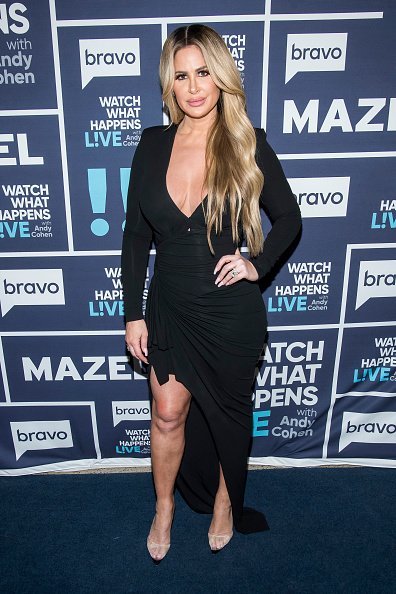 In one of the posts, Kim was on the left with her husband, Kroy Biermann, dressed up as Hugh Hefner. She captioned the post:
"My baby @arianabiermann wore my Playboy Bunny costume this weekend! I love it! ? costume by @vintageinspiredbyjackie."
Her fans and followers took to the comment section and dropped several comments. While some gave compliments on how alike and gorgeous they both look, others saw the post as inappropriate.
"Pretty just like her mama" Someone said. "She looks amazing! You both do!!! Wish I could pull that costume off," another added.
"I thought they were both you until I read the caption," said another.
"Why do you condone and encourage your daughters to look like hookers? Just curious. Kroy needs to put his foot down," someone commented.
"She looks great but not appropriate for her age, but I mean, her mom doesn't even dress appropriate for her own age, so what can you expect from this family," another added.
It's not the first time Kim is receiving judgmental comments for her choice of posts. Sometime in September, she posted a picture of her five-year-old daughter Kaia Rose wearing makeup, and there were lots of hateful comments. 
Kim had no time to respond to the mom-shamers. All she said was:
"Everyone is entitled to do what makes them happy whether that includes wearing makeup or not"
The reality TV star has had her fair share of online haters and so could easily relate to her daughter, Ariana's insecurities with her body image.
In February, Kim shared with Entertainment Tonight the struggles her daughter had to go through when it came to her body. 
She explained that Ariana's insecurities were mostly as a result of online body-shamers who called her fat and were always mean to her. It was all getting to Ariana and was heartbreaking for Kim.
At the time, Ariana worked very hard to lose weight, and she is glad that her daughter is finally coming to own her body. She said:
"It's a constant battle, and I always want my girls to love themselves, no matter what size they are."