Adrienne Houghton of 'The Real' Confronted Israel Early in Their Relationship about Rumors He Was Still Married
Adrienne Houghton enlisted the help of her publicist and the internet to investigate her husband while they were dating. She wanted to confirm if he was divorced from his wife as he said.
There's a famous expression, "trust but verify" and that's exactly what Adrienne Houghton did when she first began dating her husband, Israel Houghton.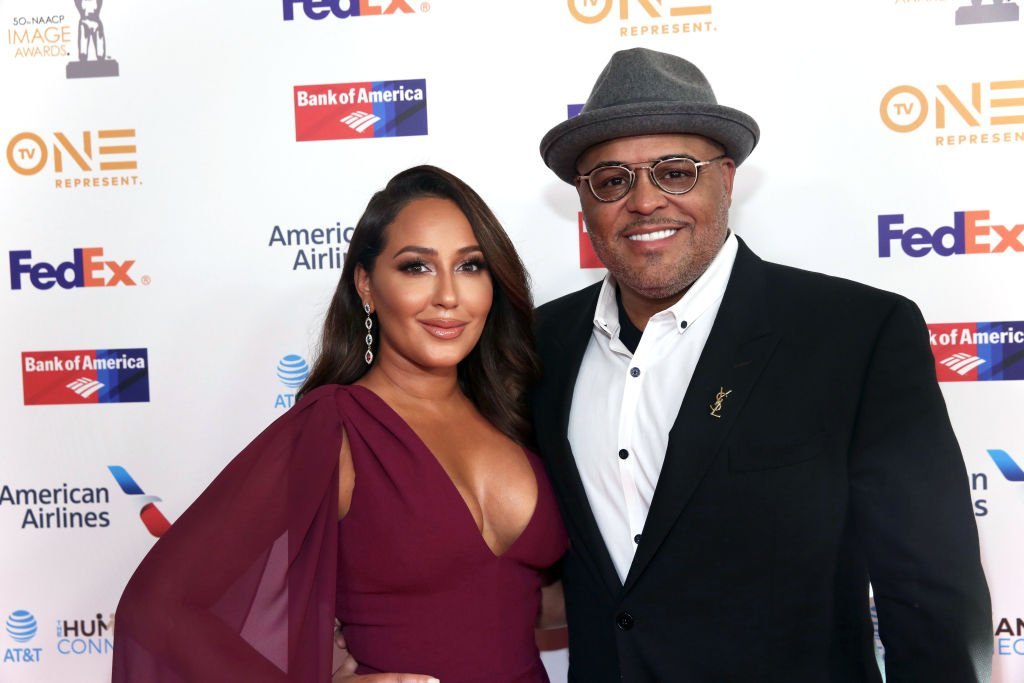 Adrienne told her co-hosts on "The Real" that it took a little investigation on her part to find out certain things about Israel.
Back in 2016 when the couple started seeing each other, there were questions raised over the gospel's singer's eligibility. People believed him to still be married to Meleasa Houghton, the mother of his four children. 
Like the public, Adrienne had her suspicions in spite of Israel's assurance that he was already divorced from Meleasa. The ex-spouses separated in 2015 and their divorce was finalized in February 2016. 
"I was like, we need to do some investigating. So my publicist, who was me and Jeannie's publicist at the time, called me and was like, 'Aye, there is nothing there.'"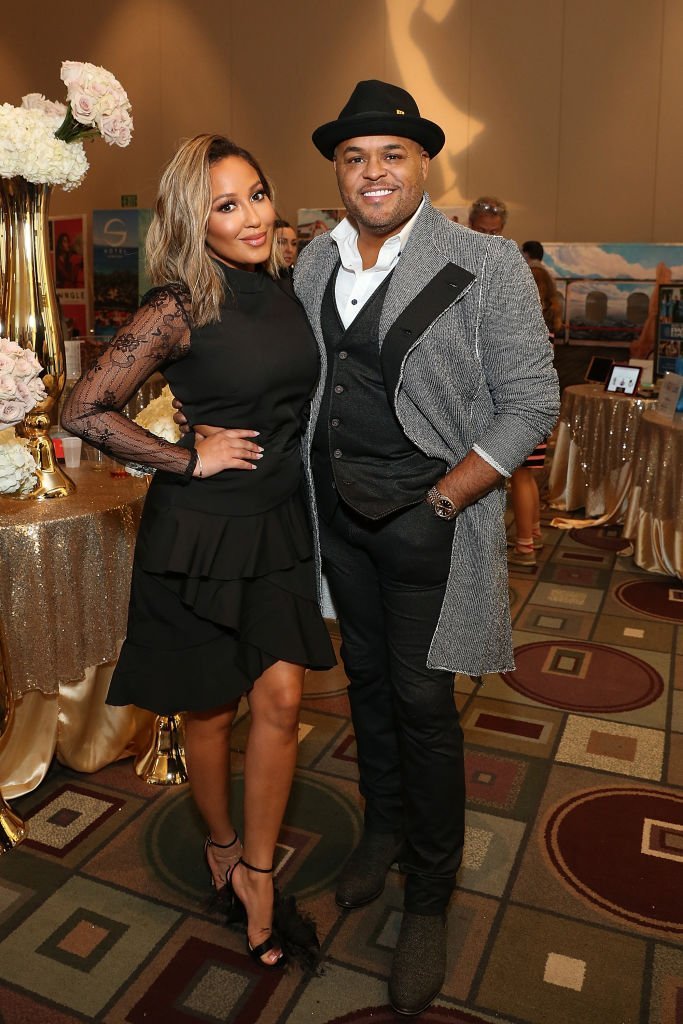 Adrienne wanted to be sure so she used the internet to find out for herself.
"Thank God for the Internet these days! Things get confusing and you get to clarify. Like me!" Adrienne admitted to her co-hosts in a recent episode of her show. 
"When I first started dating my husband, people thought he was married. That was a lie," she declared.
Adrienne went on to explain why news outlets assumed Israel was still married while dating her. 
"Crazy thing is, he and his ex-wife actually filed under their initials and not under their names. So when Page Six and a lot of these other news outlets went to go look for divorce documents, they couldn't find them because they were under their initials for privacy. Ha ha! But it was true!"
Adrienne added that she did her own digging through her publicist. 
"I was like, we need to do some investigating. So my publicist, who was me and Jeannie's publicist at the time, called me and was like, 'Aye, there is nothing there.'"
Adrienne recalled confronting Israel about it.
"I looked over I said [to Israel], 'They said there's nothing there!' And it was that they were under their initials and when they found them, they had been filed so long back and he just chose to disclose that the marriage was over way later once children and everybody was like settled, months and months later. But hello! Investigation come through! I needed to know."
At the time, Israel defended Adrienne by releasing a statement confirming that his marriage had long been over prior to dating her.
"My marriage had been over for quite some time before going public with my divorce announcement," he said in his Facebook statement. "Where I shared, or as some have pointed out 'over-shared' my failure in my marriage…From over 5 years prior. It seems to be simple math that I had not even yet met Adrienne during the time my marriage was falling apart."
Adrienne and Israel have been married for three years. In the past, Adrienne admitted she also investigated her husband to find out if he was cheating on her. At the time when they were still dating, she used her phone to record Israel while she stepped out of their car.  
She learned after previewing her recording that Israel wasn't cheating on her and in fact, was writing a worship song while she was away.
Sometimes, a little investigation doesn't hurt in Adrienne's case.