Snoop Dogg's Son Cordell Celebrates Mom's 48th B-Day with Snap of Daughter in Halloween Costume
Cordell Broadus celebrated his mother Shante Broadus' 48th birthday by sharing an adorable photo of his baby girl in her first Halloween costume.
Snoop Dogg's youngest son, Codell Broadus sent his mother Shante a very special message on her 48th birthday.
Cordell, 22, had special help in sending his message, from his baby daughter Lulu, the youngest of Shante's three grandchildren. 
Snoop Dogg and Shante are the proud grandparents of Eleven, Zion and Lulu.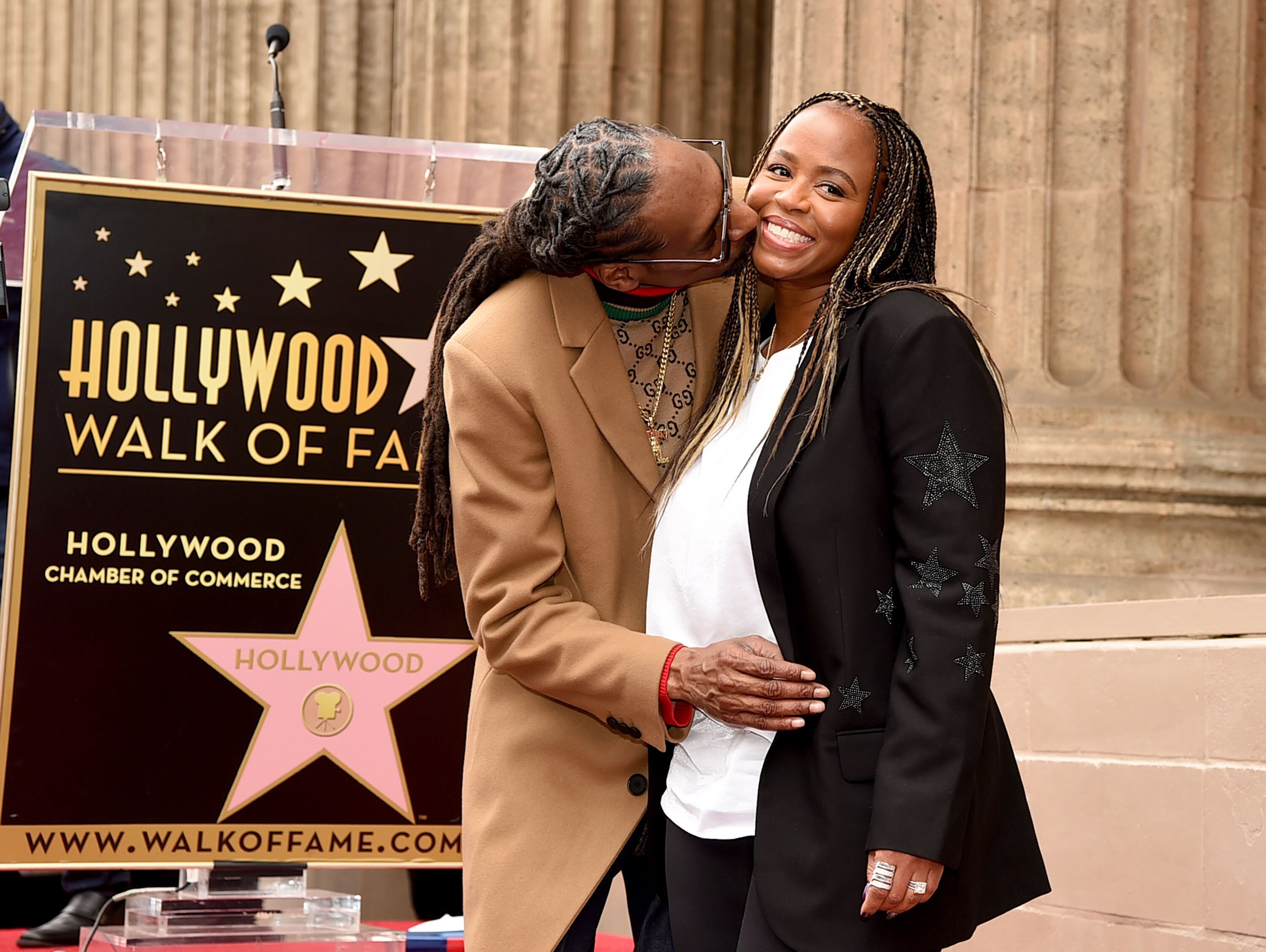 THE SWEETEST HAPPY BIRTHDAY FROM LITTLE LULU
Cordell shared an adorable photo on Instagram, in which he is holding his little girl in his arms.
Little Lulu looks absolutely adorable dressed up as a scarecrow for Halloween. Cordell captioned the snap:
"She said her first word yesterday ??... she said happy c day @bosslady_ent she loves u 2 the moon & back✨?"
SHANTE BROADUS' LOVING RESPONSE
The very first response to Cordell's post was from doting grandmother Shante who gushed:
"My LuLu ?? Thank You ?? Mama Tae Loves You So Much My Beautiful Girl ??"
SHANTE BROADUS - MOTHER OF THREE
Shante Broadus and Snoop Dogg share three children: sons Cordé and Cordell, and daughter Cory. The two met in high school and married in 1997 and have been married for 22 years.
SHANTE AND SNOOP DOGG SURVIVED TOUGH TIMES
It wasn't all roses, especially when Snoop Dog became a famous rapper, songwriter, and actor.
He started touring, and he later admitted, that he was unfaithful to Shante. The couple was on the verge of divorce in 2004, but their daughter's diagnosis of  Lupus made them reevaluate their priorities and their relationship.
Snoop Dogg and Shante are the proud grandparents of Eleven, Zion and Lulu.
CORDELL BROADUS WELCOMES BABY DAUGHTER LULU
Cordell Broadus and his girlfriend Phia Barragan have finally shared photos of their adorable baby daughter Lulu on Instagram.
Cordell and Phia had announced the pregnancy back in January but had kept the birth quiet, and their daughter out of sight until now.
Sadly, a few months after welcoming Lulu, the Broadus family suffered a crushing blow when Corde's third child, Kai Love passed away just 10 days after he was born.
Corde shares two more children with his wife: a son named Zion, and a daughter named Eleven.