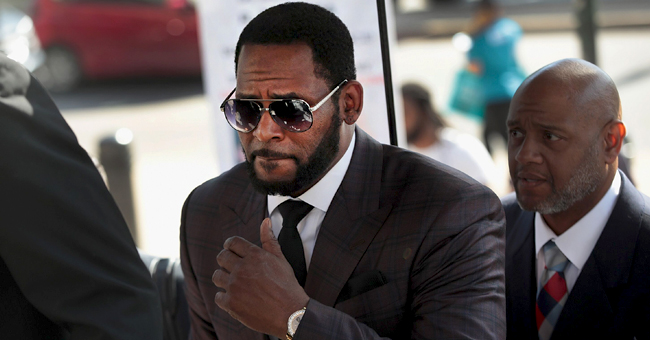 Getty Images
R Kelly Misses Another Court Hearing over Infected Toe Which He Fears Might Get Stepped On
R. Kelly skipped a federal court appearance by claiming that he has a serious toe infection which led to the loss of a whole toenail.
R. Kelly, 52, was once again missing from his Wednesday morning court-scheduled appearance where he would have faced charges of alleged sexual abuse of young girls and women.
The R&B singer previously missed a Cook Country court date back in August. He maintains he is innocent with a not guilty plea despite several tapes that have been brought to the authorities' attention.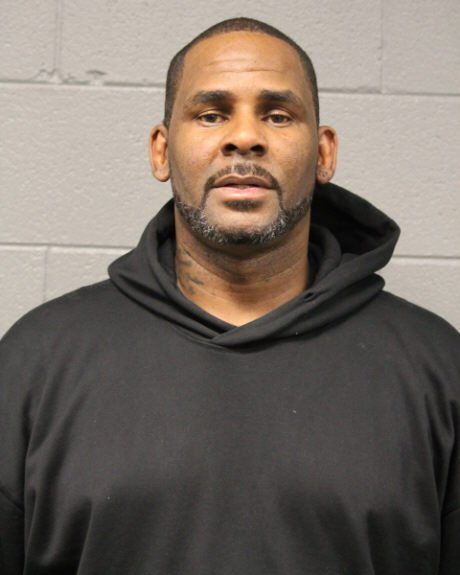 R. Kelly poses for a mugshot on Feb. 22, 2019 after his arrest in Chicago on 10 counts of aggravated criminal sexual abuse | Photo: Getty Images
Kelly's lawyer Steven Greenberg spoke to the public to explain his client's absence on Wednesday. Via TMZ, Greenberg revealed that Kelly's foot was so bad that he's in a "walking boot" because of it.
Additionally, doctors removed a toenail to treat the foot. Kelly was worried that in the process of going to the court, other inmates might step on his foot and leave him in excruciating pain.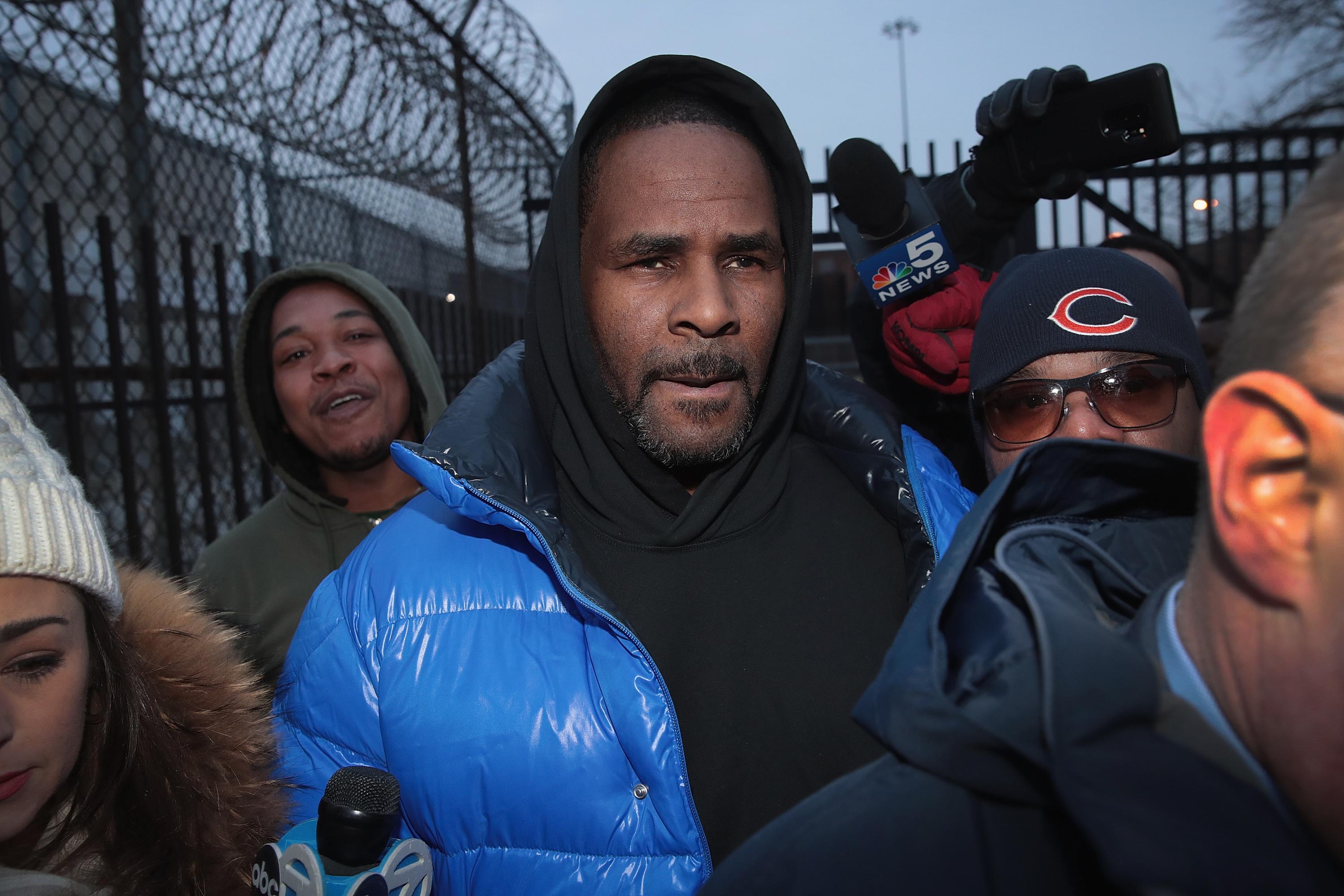 R. Kelly leaves the Cook County jail after posting bail on February 25, 2019 in Chicago | Photo: Getty Images
Greenberg also told the press that he has filed to dismiss obstruction charges against his client due to the timing of the allegations. In addition to the New York case, Kelly faces charges in Illinois and Minnesota.
One reporter questioned Greenberg about which of Kelly's foot was infected. The lawyer jokingly called the question a "hard-hitting" one before admitting that he doesn't know.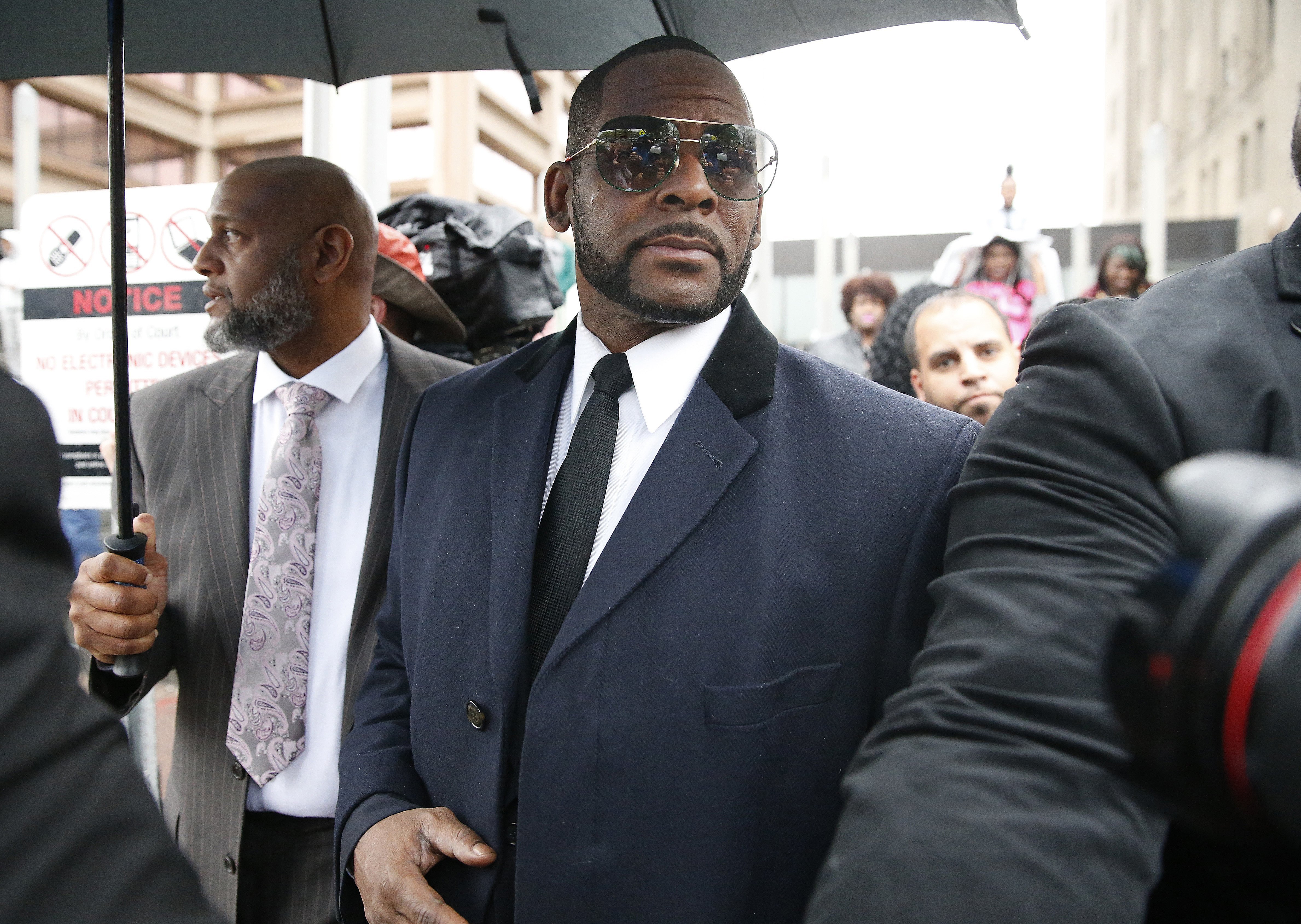 R. Kelly leaves the Leighton Courthouse on May 07, 2019 in Chicago | Photo: Getty Images
Judge Harry Leinenweber
waived
the Wednesday appearance and set a new date for February with hearings in between. In the meantime, Kelly reportedly
sits at
the Metropolitan Correctional Center in Manhattan.
In Chicago, he faces 13 counts of child pornography as well as sexual abuse allegations. The case is an echo of Kelly's situation a decade ago for which he was acquitted.
He's due in Chicago in April, and in Brookly in May. Kelly also has an open divorce case. Earlier this week, ex-wife Andrea Kelly was granted $20,000 monthly from the singer's royalty checks to cover child support.
The "World's Greatest" singer remains behind bars after he was denied bail in August. At the time, the Brookly judge determined Kelly to be a flight risk.
Kelly's new infamy was documented most recently in the "Surviving R. Kelly" series which aired in January. Since then, the singer's reputation has gone downhill.
Please fill in your e-mail so we can share with you our top stories!