Beth Chapman's Step-Granddaughter Pens Emotional Letter about Lessons the Late TV Star Taught Her
Abbie Mae Chapman, the step-granddaughter of the late "Dog the Bounty Hunter" star Beth Chapman, shared a slideshow on Instagram to honor her on what would have been her 52nd birthday.
The first image portrayed a cutout of Beth and Abbie holding hands with a few stickers and stars next to it. The second pic showed plenty of rose petals scattered on the sand close to some wood sticks placed in a way that created the word "Beth."
"We miss you and we love you forever."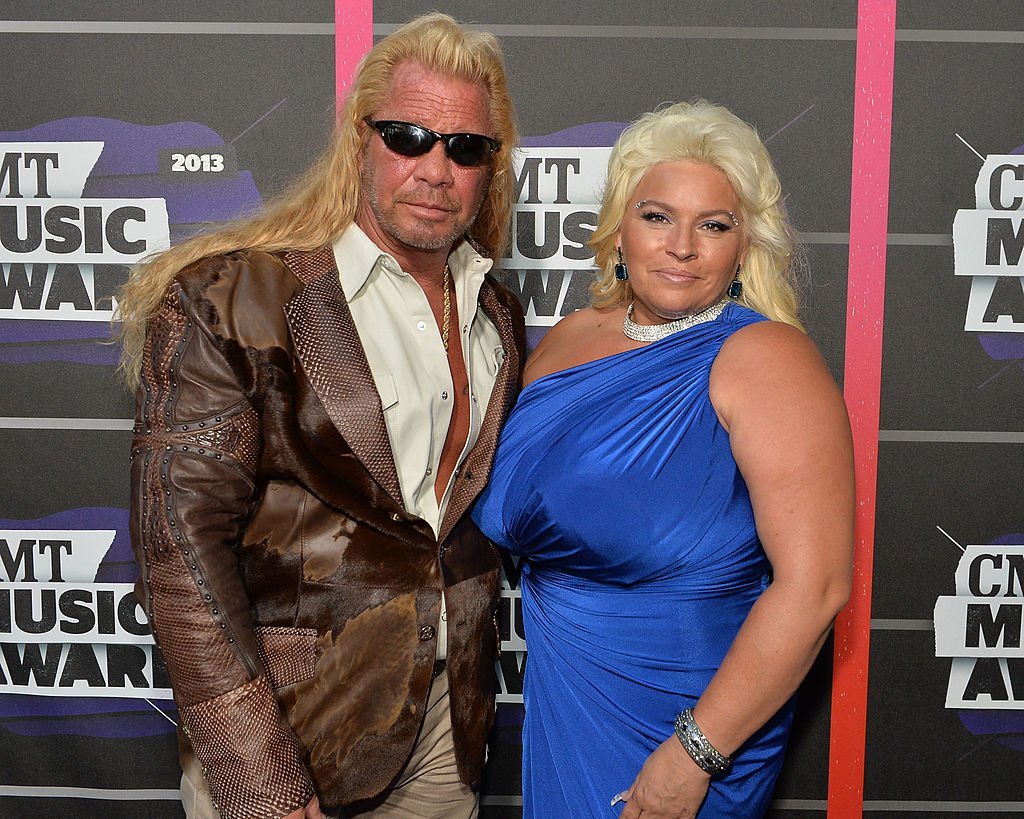 The beautiful post
For the last photo, Abbie's sister, Mady, appeared in the water wearing a white shirt and pink shorts while throwing some of the rose petals up in the air. The "Beth" sign and the rest of the flowers also appeared in the image.
Even though the three pictures were beautiful, the aspect of the post that attracted more attention was the lengthy and touching text that Abbie included in the caption. The young girl started her message with:
The emotional message
"You taught me that a woman can be so much more than what the world wants us to be. You taught me to never give up on what you want from the world. You taught me that family is the most important thing in this world and that family comes in so many different forms."
Apart from that, Abbie admitted that she wished that Beth could be present to see her and Mady grow up and become "strong women."
She added that Beth taught her to be the best she could and to fight as hard as possible to achieve what she wanted, especially against the people who don't believe in her.
After writing that her late step-grandmother showed her "true strength and love," Abbie concluded:
"I'm sorry you'll never see the full letters we wrote but I think you knew most of this already, Happy Birthday Grandma, we miss you and we love you forever."
Baby Lyssa, Abbie's mother
Abbie is the daughter of Lyssa "Baby Lyssa" Chapman, one of Duane "Dog" Chapman's 12 children. Baby Lyssa is the daughter of Lyssa Rae Brittain, who was married to Duane between 1982 and 1991.
Most of the people who know her probably remember her for her many appearances on "Dog the Bounty Hunter" as she joined her father and siblings to track down fugitives.
However, not everybody knows that she was a teen mom. In an interview she had with Fox News, Baby Lyssa revealed that she got pregnant at 14 and gave birth to Abbie one day after her 15th birthday.
Things have improved for her, fortunately. In 2013, she released a memoir titled "Walking on Eggshells," wherein she focused on her troubled childhood living with Beth, Duane, and her mother, Lyssa.
At the moment, she is engaged to a woman named Leiana Evensen. They reportedly started dating in February 2016. She is a fitness instructor born in Kāneʻohe, Hawaii.
Coincidentally, both of them were born on June 10, 1987. They got engaged in December 2017 during a trip to Seattle. So far, their wedding plans seem to be on hold, especially after Beth's passing in June 2019.