Barbara Eden Shares Secrets from 'I Dream of Jeannie'
In the mid-60s, American actress Barbara Eden made herself a household name by playing the titular role in American fantasy sitcom, "I Dream of Jeannie." Years after the show came to a final halt, Eden shares never-before-known details about work behind the screen. 
It is over five decades since "I Dream of Jeannie" aired, but it is still widely regarded as an all-time classic.
Eden, who played the role of Jeannie, starred alongside now-deceased actor Larry Hagman, who played the role of her master, an astronaut Major Tony Nelson.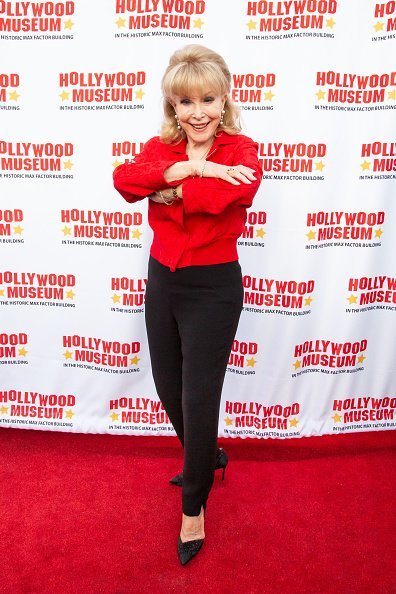 "I DREAM OF JEANNIE" SECRETS THAT ONLY VERY FEW KNOW
The pair made for a delightful watch, since the show's 1965 debut, as Jeannie's unending silliness and antics, would continually frustrate Nelson even long after he fell madly in love with her!
However, it has been discovered that while the series was all fun for viewers, it wasn't always so for the production team, and that included the lead stars.
From a silent battle about Eden exposing her navel to Hagman allegedly hating the show, it is a tall tale. 
EDEN HAD TO CRAWL INTO A BOTTLE – AND A BIG POCKET! 
Eden once revealed that there was a huge prop created just like the genie bottle to be her home. She explained that the prop "was fun." Eden:
"The bottle itself was a large set. They also had little bits and pieces of bottles; bottle tops, you know, that I could climb out of and look around, and it was fun. I loved it. It was like being a little girl again and playing house."
Eden further explained that there were also other fun props like huge pencils, pens and the big pocket, which she described as a necessity because she was often inside Nelson's pocket. 
THE REASON THE SHOW'S FIRST SEASON IS IN BLACK AND WHITE 
When "I Dream of Jeannie" kicked off in 1965, it was created in black and white with latter installments coming in color.
Now, this may put off the younger generations, and it has caused many to curiously wonder why only the first season was made so. 
Well, the first reason is that the production team used it to mask glaring mistakes in production as the fantasy series had to utilize special effects. 
Second of all, the show started on a low budget because NBC wasn't convinced it would ever become a success!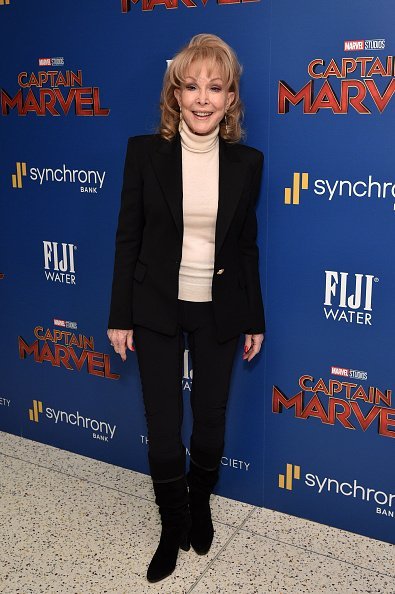 EDEN WAS STRICTLY ORDERED NOT TO EXPOSE HER NAVEL! 
Back in the 60s, having a lead character dressed like Jeannie was considered risqué, but it was admittedly one of the critical factors of the show's success.
At the time, network censors were passionate about protecting the morals of young viewers, so they implemented several rules for the show.
The most surprising one perhaps was their determination to keep Eden's navel hidden! 
In an interview with TODAY, Eden shared that this was particularly difficult as her movements would cause her navel to peek through once in a while, and there came a point where censors were watching out for it!
JEANNIE WAS THE MOST FAMOUS CHARACTER ON THE SHOW – AND HAGMAN COULDN'T ACCEPT THAT
According to reports, Hagman, who is the son of legendary actress Mary Martin worked hard to prove himself before his mother, but being second to Eden's fame on "I Dream of Jeannie" didn't help. 
In his autobiography, Sidney Sheldon, the creator of the show, explains that while the show enjoyed success on-air, work behind the scenes was very tense thanks to the fact that Hagman, who wanted to be the only star, didn't get all the attention to himself. 
"He [Hagman] would be sullen and ignore them and spend time sulking in his dressing room. He wanted to be the star, and he wanted it now. It was Barbara who was getting all the magazine covers and interviews."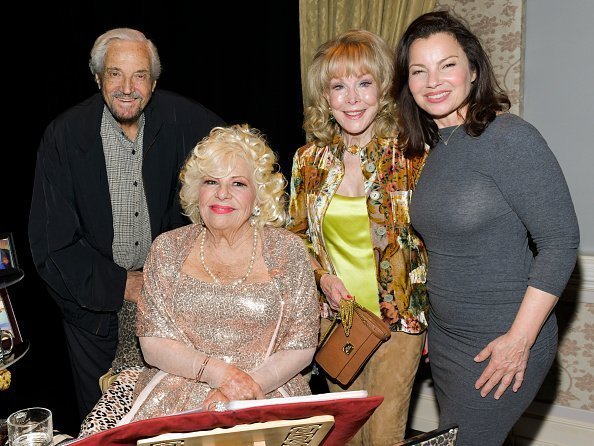 Sheldon further explains that although he tried his possible best to bolster Hagman's on-screen character and make him prominent, it proved difficult when he was starring alongside a scantily-clad Eden! 
EDEN THINKS NELSON AND JEANNIE'S HAPPY ENDING "BROKE CREDIBILITY"
In a 2015 interview with TODAY, Eden fondly recalled playing Jeannie in celebration of the show's 50th anniversary. It was there she was asked to explain her reasons for not liking the fact that Jeannie and her master, Tony Nelson tied the knot. 
A smiling Eden explained that writing such a happy ending for Jeannie and Nelson broke the show's credibility because, "unlike witches," genies aren't human! 
She stressed that although Jeannie always thought and behaved like she was, the fact is she wasn't and getting her married to Nelson was not right. 
THE "I DREAM OF JEANNIE" STARS NOW 
After the show's end, Eden and Hagman went on to find even more fame in their respective acting careers. Now 88 years old, Eden still has fans wondering at the secret of her youthful looks! 
On the other hand, Hagman, who found even more success playing ruthless oil baron J.R. Ewing in the 1970s primetime television soap opera, "Dallas," has passed away. 
Hagman's death, which Eden once revealed "shocked" her, came late 2012 from complications of acute myeloid leukemia. May his soul rest in peace.