Ciara and Seahawks Quarterback Husband Russell Wilson Nail Their Beyoncé & Jay-Z Looks for Halloween
Ciara and Russell Wilson raised the bar for Halloween costumes as they channeled Beyonce and Jay Z this year. The couple further impressed with their version of the Carters' popular music video. 
Ciara and her husband Russell Wilson have "gone ape" this Halloween. Well at least, that's how they described what could be their coolest looks for this year's festivities.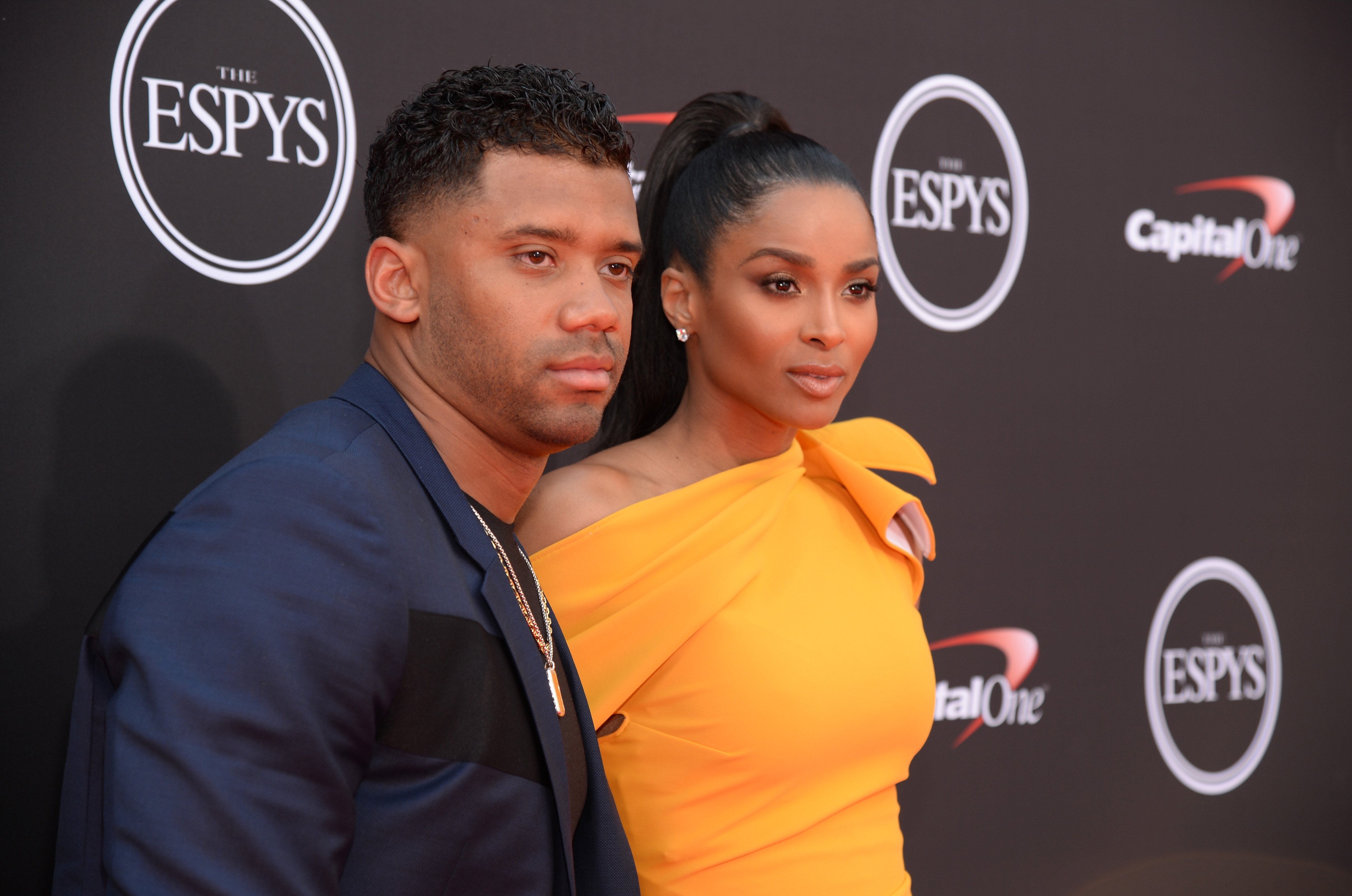 The singer and the football star surprised their followers on social media when they shared images and even a music video of their transformation to Beyonce and Jay-Z. 
The cool parents chose the Carters' "Apes***" music video as their inspiration for their costume. Ciara recreated Beyonce's pink suit with a low neckline as well as the singer's long curly hair while Russell donned Jay-Z's turquoise suit and styled his hair like the rapper's. 
They stood in front of a portrait of Barack and Michelle Obama much like how Beyonce and Jay-Z did in their music video but it was a portrait of the Mona Lisa they used. 
"Jay & Bay" Ciara simply captioned one of their pics, "CC x Bey," she captioned another post featuring a slide show. 
Her third post was the topper because it was a clip of the couple reenacting Bey and Jay's music video. Ciara lip synced Beyonce as Russell stood silently beside her channeling Jay Z.
"From the Wilsons to the Carters to the Obamas... Much Love & Respect," Ciara captioned the video. "We goin Ape $#!%"
Fans of the couple were clearly impressed with their efforts and said so in Ciara's comments section. 
"This will go down as one of the most iconic halloween lewks!!!!" one fan wrote. "OMG you guys NAILED IT!!" another exclaimed. 
Ciara and Russell weren't the only members of their family who channeled celebrities this year. Ciara's older son, Future Jr. and the couple's daughter, Sienna, 2, transformed into the Jacksons. Future cleaned up nicely dressed as Michael Jackson while Sienna, 2, rocked Janet Jackson's look.
The siblings matched in pink costumes and even reenacted the Jackson siblings in a video by pretending to perform on a stage. Sienna looked adorable with her pink floor-length boa while Future showed off some dance moves inspired by MJ.
We have to say, Ciara's family has our vote for the coolest Halloween foursome this year.