Boris Kodjoe and Nicole Ari Parker of 'Soul Food' Share Touching Tributes for Son Nico's 13th Birthday
Boris Kodjoe and Nicole Ari Parker officially have another teenager as their son Nico turned 13-years-old. The proud parents made sure to post their own tributes on social media as they celebrate the precious milestone for their not-so-little boy. 
Boris Kodjoe and Nicole Ari Parker celebrated their son Nico's 13th birthday, sharing kind words about how wonderfully he's grown. 
"It's an honor and a privilege to watch you grow into a young king. Your strength and corage make me proud to be your dad. Your generosity and kindness fill my heart with joy and your little mustache makes me laugh so hard every morning. I love you forever."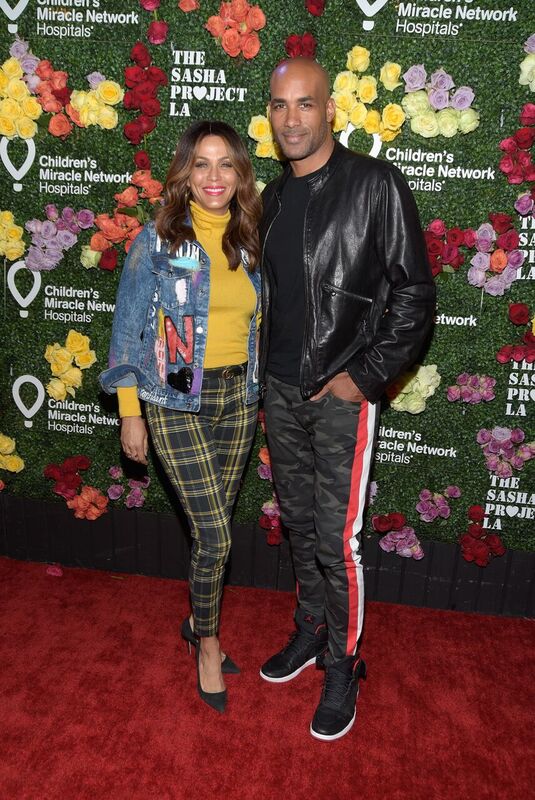 Nico's First Year as a Teenager
Likewise, Nicole made sure to remind Nico that now that he's entering his teenage years, his family will always have his back in her own greeting on Instagram. 
"That moment when you realize your whole fam gotchu. Happy Birthday Nico!!!!!! We love you & are sooo proud of you!" 
A Beautiful Family Dynamic
It's wonderful to see Boris Kodjoe and Nicole Ari Parker growing old together, even if that means having to watch their children grow up as well. 
After 14 years of marriage, it seems as if the couple is always and forever stuck in their honeymoon stage, as they just have outpouring love for one another which translates into a good relationship with their children. 
Sweet Family Messages
The same way the happy couple shared greetings for Nico on his birthday, Boris did the same during his wife's. As Nicole turned another year older, Boris shared a fun greeting for his wife, spelling out the word "happy birthday."
Spelling out the word, he described Parker as "heavenly, awesome, passionate, "perfect for me," yummy, beautiful (inside and out), international, romantic, talented, hot, dangerous, affectionate, and "yare." asking people to google it. 
"You're aging backwards, your eyes look forward, and I love you right here and now and more each day."
Happy Birthday, Nico!