Jason Momoa of 'See' Dresses up as Elvis Presley in Light Pink Jumpsuit for Halloween on 'Ellen'
Jason Momoa proved to be the ultimate Elvis Presley impersonator as he dressed as "The King of Rock and Roll" for Halloween.
Halloween is never complete without an Elvis Presley costume. However, trust the awesome Jason Momoa to impersonate "the king" in an epic way!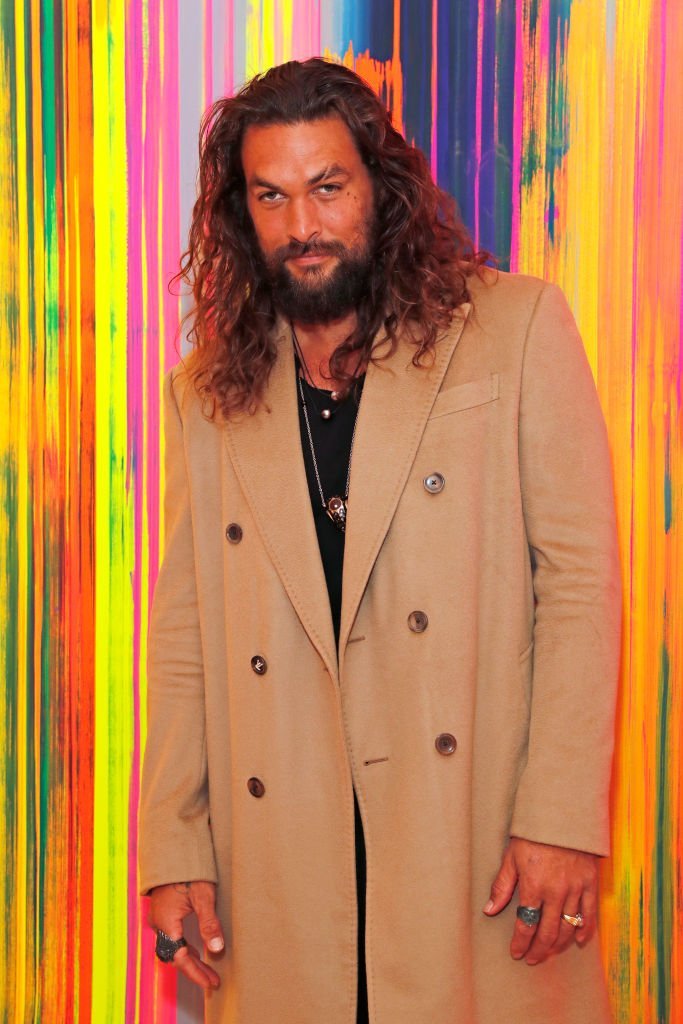 For the festivity yesterday, Momoa dropped in at "The Ellen DeGeneres Show" dressed as the iconic singer, and he made quite a statement.
As seen in videos uploaded on YouTube, rather than come from the stage as most celebrities do, Jason chose to make an entrance from the audience.
Momoa was dressed in a pink Elvis ensemble, which comprised of a bedazzled bell-bottom jumpsuit and matching cape.  He accessorized with a black wig, a pair of red sunglasses, and a red lei, which paid tribute to his hometown, Hawaii.
The "Aquaman" star then switched things up as he performed to one of Elvis' hit songs and sent the audience into a frenzy. 
While sitting with Ellen, Momoa discussed the inspiration behind his costume and his love for Elvis. He said:
"I am obsessed with Elvis, slightly. I just love him. My mama raised me on him, and I'm still obsessed. I bought a bike like him, and I got an old '55 pink Cadillac."
When asked if he had ever pulled off an Elvis costume before, the actor confessed that he had during Halloween at the age of 19. He revealed that it was during his time on "Baywatch."
He and Ellen also discussed his recent reunion with some of his "Game of Thrones" co-stars, Emilia Clarke and Kit Harrington, at Clarke's 33rd birthday.
Momoa admitted that Harrington was not so comfortable with his photo being shared on social media. He said:
"Kit's shy. He doesn't like social media as much as I do so I just...every time I see him I get excited, I'm an excitable guy. So I and Emilia get together, and he's just like, 'Oh, let me guess, it's gonna be all over the Internet."
As revealed by PopCulture, the "Last Christmas" star shared a photo of the reunion on Instagram and captioned it:
"Reunions never looked this hairy.#anyexcuseforamomoasandwich."
Although the award-winning HBO series ended in May, Momoa still shares a tight bond with his colleagues, especially Clarke, who played his on-screen wife.
This was evident when he visited her on "The Graham Norton Show" last week, as reported by PEOPLE. While on the show, Momoa revealed that he always checks in on Emilia whenever he is in the U.K.
He said:
"Every time I come to England, I call her."
It is wonderful to see their friendship send her throughout the years!