People: Prince Harry & Meghan May Be Spending Six Weeks in the US with Family for the Holidays
For the holiday season, Prince Harry and Meghan Markle are planning on taking time off from their royal engagements to spend quality time with their family.
According to PEOPLE, as they preparing for a break from their royal duties, Meghan Markle and Prince Harry are planning on making time with their family a top priority, a source reveals:
"The duke and duchess have a full schedule of engagements and commitments until mid-November, after which they will be taking some much-needed family time."
The palace has not revealed any details about their holiday plans. However, it expected that the couple will split their time between the United States and England.
It is anticipated that they will likely make a stop in Los Angeles, where Meghan Markle's mother, Doria Ragland lives and works as a social worker and yoga instructor. 
The couple are going on a six week break towards the end of the year so they can enjoy the holiday season, a source tells PEOPLE:
"This is Archie's first Thanksgiving and family is going to be very important for Meghan for the holidays."
Meanwhile Meghan & Archie were spotted boarding a fight to Johannesburg from Cape Town. They'll be reunited with Harry on Tuesday. Could she be wearing her #smartset shirt & trousers? #RoyalTourAfrica #RoyalVisitSouthAfrica pic.twitter.com/KrkMd9mNt6

— Emily Andrews (@byEmilyAndrews) September 28, 2019
Meghan and Harry have established their home base in England and spend most of their time attending to their royal duties across the country. 
Visiting the United States will allow the couple to create a balance between their transatlantic backgrounds.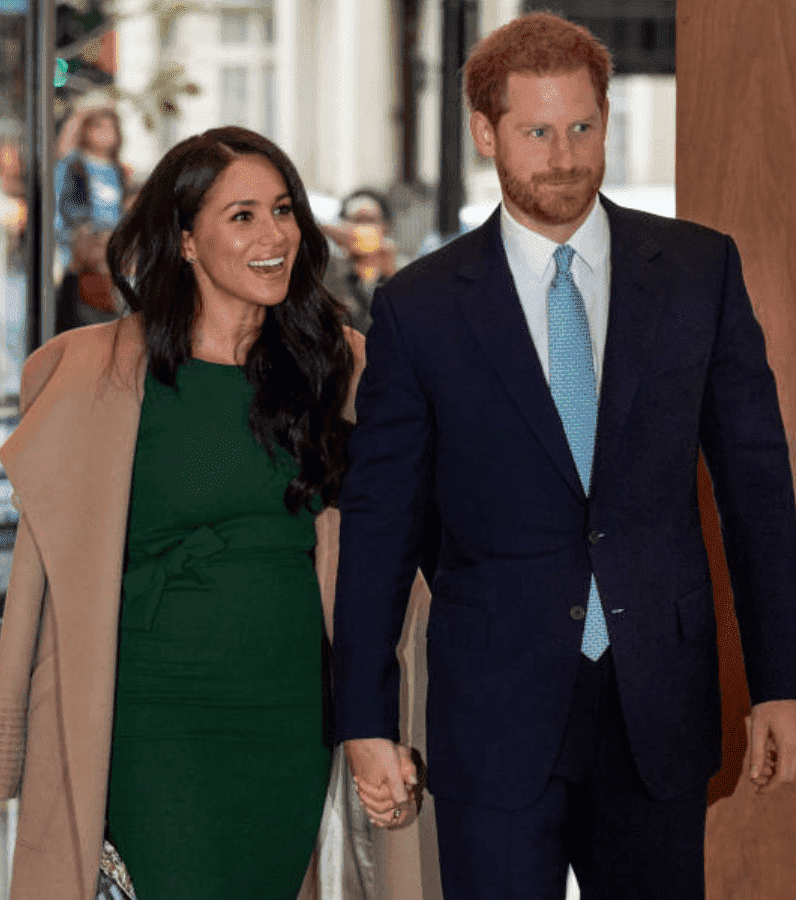 "This would also be Harry's first Thanksgiving in the States. It will be nice for them to be around people that love them and have him understand her traditions too," the source explains.
The news of the couple taking time away from their royals duties comes just weeks after the airing of the ITV documentary, "Harry & Meghan: An African Journey." In an interview, Meghan admitted to struggling with the pressure and emotional toll she deals with while living in the spotlight.
Archbishop of Canterbury, Justin Welby, has spoken out in support of the couple's decision to take a break, he saying:
"All members of the royal family are under a pressure that none of us outside it can possibly imagine." 
Since officiating at the couple royals couples wedding and overseeing the baptism of their son, Archie in July 6, 2019. The Archbishop has a very close relationship with the couple. He spoke out about the break based on his personal experience with Meghan and Harry.