Apryl Jones of 'Love and Hip Hop' Talks about Ex Omarion as She Responds to Joe Budden Criticism of New Man Lil Fizz
Apryl Jones threw shade at her ex-boyfriend Omarion while responding to Joe Budden and other critics of her new relationship with the singer's former bandmate Lil Fizz.
The "Love & Hip Hop" star has no patience for folks who have something to say about her love life, and in a recent interview, she implied that Omarion is not the saint everybody thinks he is.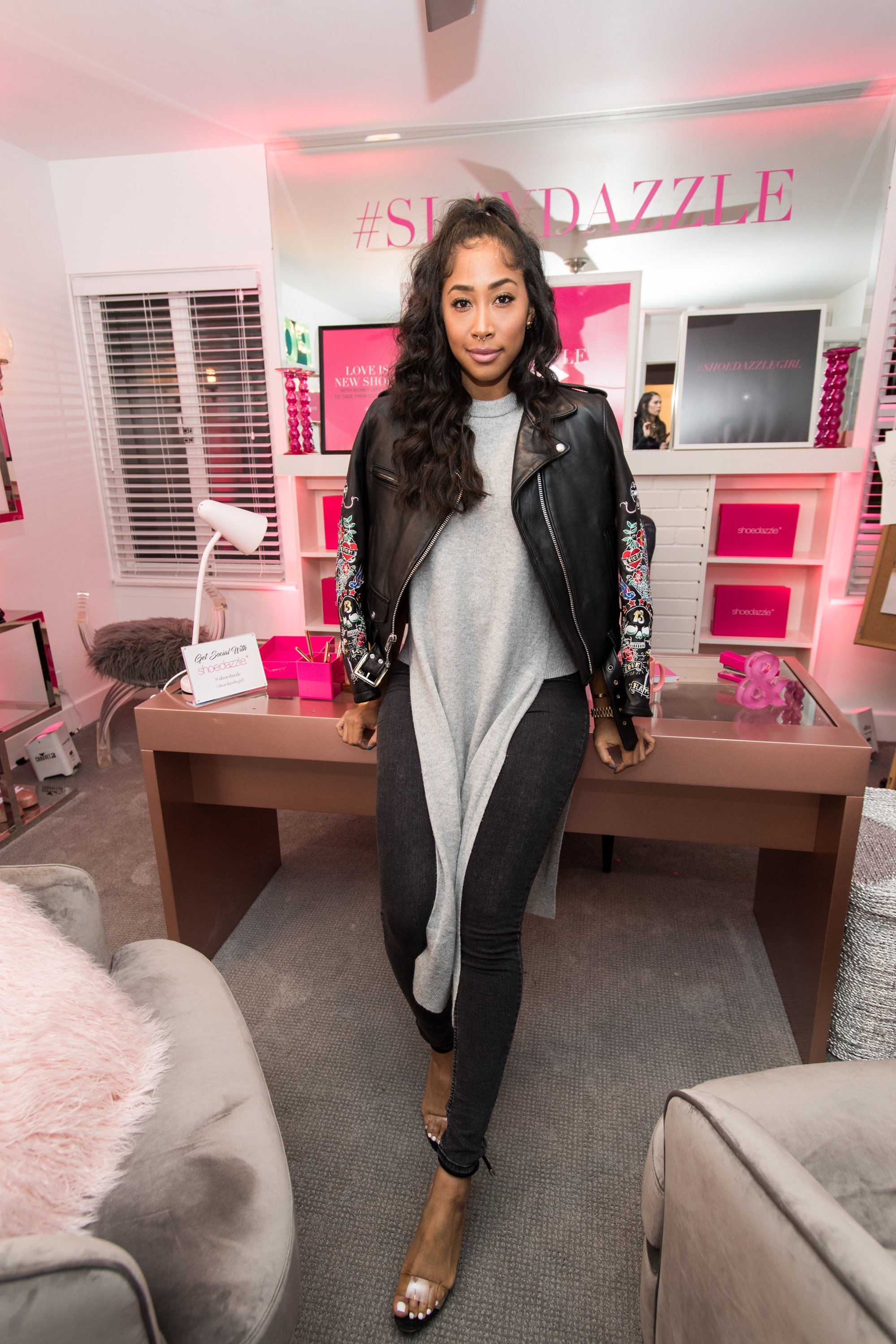 Jones was recently on the "Domenick Nati Show" when she was asked her opinion on the backlash to her relationship with Fizz. Fizz (real name Dreux Pierre Frédéric) was once close friends with Omarion who shares two kids with Jones.
"It's ignorance," the mom-of-two said of her critics. "I've never gone public about what has happened and transpired between me and [Omarion] – the only thing that I said was that he left his family and that was it. There are so many things I could say; I just haven't said them."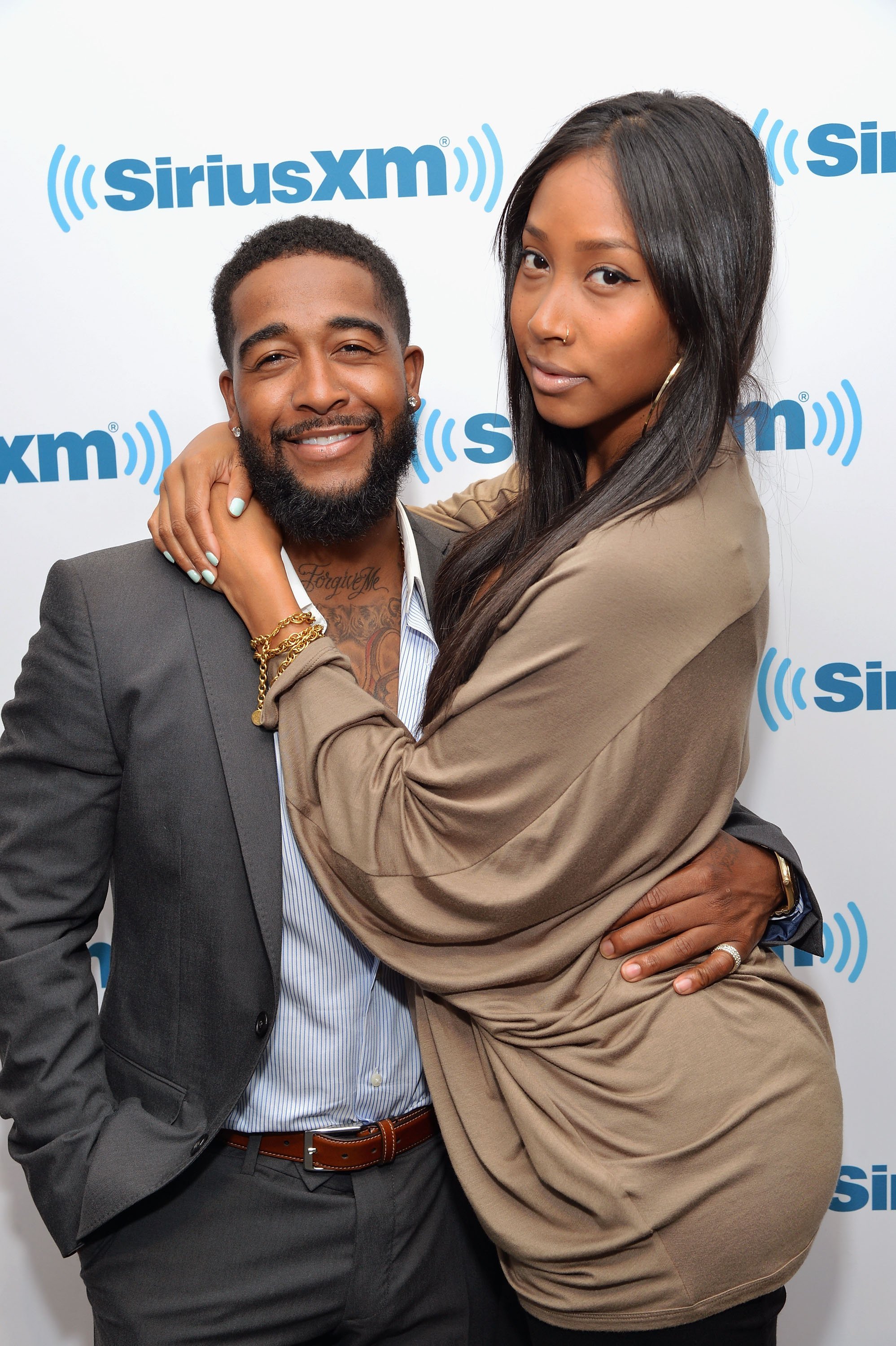 Jones continued:
"We haven't been together, it will be four years coming up in May, and I'm just going to keep it where it's at. It is what it is. Like I said, I know what life I lived. He (Omarion) knows what he's done. He knows just the way that I do and the people that are closest to us. There's no proving of points to anybody because the simple fact is, no one has the real information because I've been silent."
LOVE GONE SOUR
Jones and Omarion (birth name Omari Grandberry) were once a hot item but things ultimately turned sour and they split in 2016. Their son, Megaa, is now five while their daughter, A'mei, is three years old.
Omarion and his ex have had a few bumps in their co-parenting journey, but for the most part, the R&B singer stays quiet. Jones accused him last year of hiding his assets deliberately to lower child support payments.
DATING RUMORS
Rumors of Jones hooking up with her ex-boyfriend's former B2K bandmate have been making the rounds for months, but neither party confirmed anything.
Fizz's baby mama and Jones' "Love & Hip Hop" co-star Moniece Slaughter even fueled speculations that the rumored couple was expecting a baby, but nothing was confirmed still.
GOING PUBLIC
As MadameNoire recounted, however, last week's episode of the VH1 reality series saw Jones and Fizz sharing a kiss and only a few days ago, the singer made things Instagram official. Sharing a photo of himself and Jones all cuddled up, Fizz wrote: "Good things come to those who wait."
Jones also shared a similar snapshot of Fizz, 33, hugging her from behind. In no time, the images sparked backlash across social media.
Outspoken rapper Budden, producer Rico Love and retired NBA player Matt Barnes, were among the latest couple's harshest critics.
It doesn't look like fans have heard the last of the controversy trailing Jones' relationship with Fizz, and there'll probably be more drama to follow on "Love & Hip Hop."