'Property Brothers' Drew Scott Congratulates Newly Married Brother with a Heartfelt Message
TV personality Drew Scott, best known for "Property Brothers," took to Instagram to congratulate his not-so-famous brother, James Daniel, on his wedding.
The post portrayed JD wearing dark blue jeans, a red shirt, and a black jacket smiling at the camera while hugging his now-wife, Annalee Belle. The lucky one was wearing a pink shirt and a colorful skirt and heels.
All the guests wore Halloween costumes!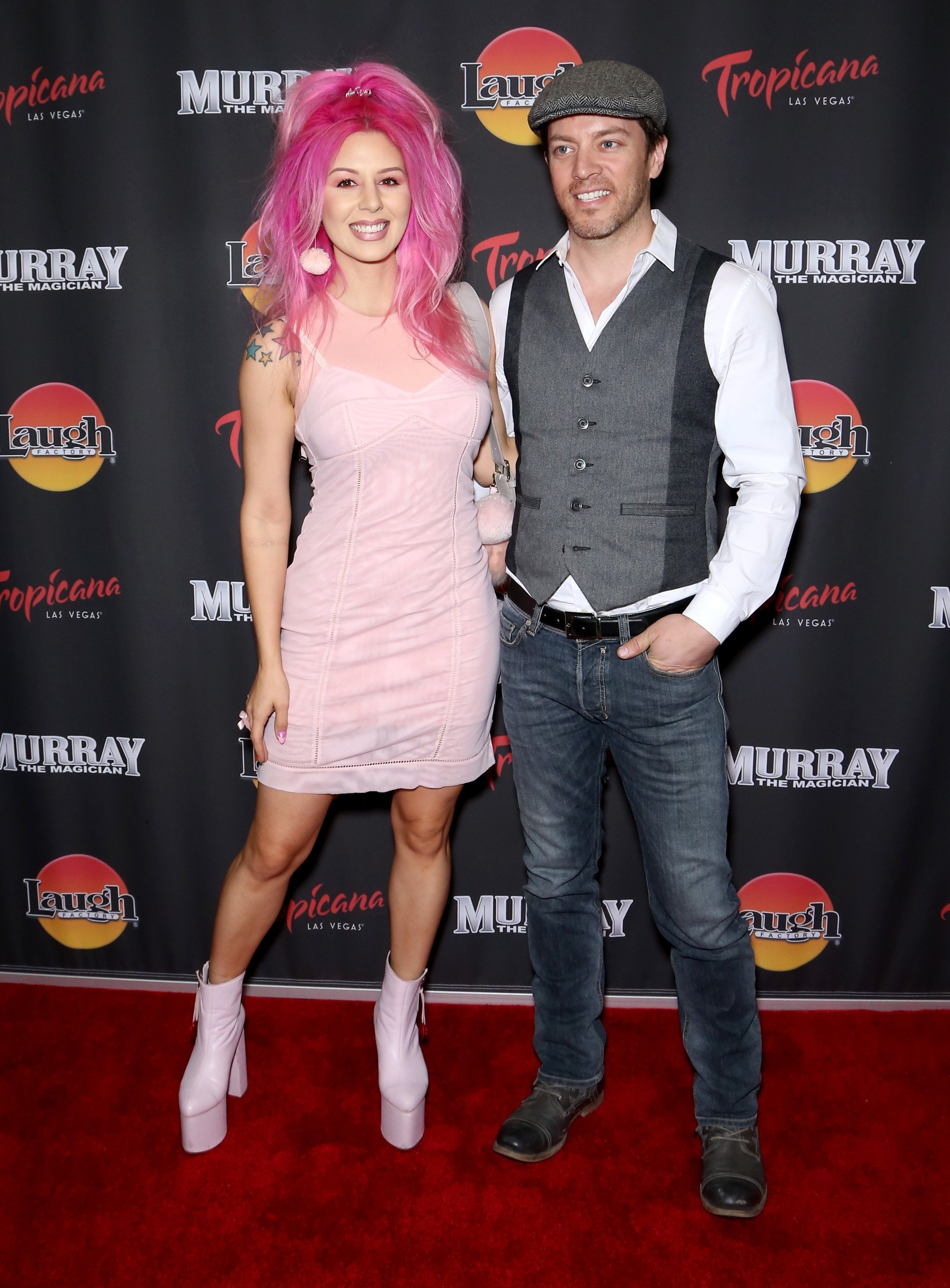 Drew's heartfelt message
Even though the pair looked beautiful together, especially for the loving pose they chose for the pic, one of the aspects that attracted more attention was the stunning kitchen where the photo was taken.
For the caption, Drew wrote:
"Today is the big day for two of the most beautiful souls I know—My brother JD is marrying his best friend, Annalee. So happy to welcome her to our family."
JD and Annalee's wedding
JD and Annalee tied the knot on Halloween in a ceremony that had a one-of-a-kind '40s and '50s vintage movie theatre theme. As People reported, the event took place at a private home in Las Vegas.
Among the most significant pieces of décor, there was a '50s candy shop, an absinthe fountain lounge, photo trailers, and synchronized swimmers.
As per the food, wedding planner Sophie Parrott revealed that JD and Annalee wanted an "informal" and "fun" movie theatre-style menu, so they included hit dogs, pretzels, and pizza nachos.
While some people might have found shocking Annalee's choices for her wedding, she had previously announced that her ceremony would not be like anything we'd seen before. In an August Instagram post, she stated:
The ceremony she always wished for
"At some point in my 20s, I decided that if I was going to have a wedding I wanted it to either be a backyard shindig or AN EVENT. We've decided to combine both ideas for something really... well, marvelous!"
Another fascinating aspect of the wedding was that, following the tradition, all the guests wore Halloween costumes.
JD is just a little more than two years older than Drew and Jonathan. While he is not as famous as his twin brothers, he was involved in the entertainment business before Drew and Jonathan became famous.
So far, JD has worked as a writer, actor, director, and producer in a few films and shows, including "A Better Me," "The Oracle," and, more recently, "Toddler vs. Toddler."
The romantic life of the rest of the Scott brothers
JD became the second Scott brother to get married. The first one was Drew, who tied the knot with Linda Phan in May 2018.
Jonathan, on the other hand, has been dating "New Girl" star Zooey Deschanel. They met each other in August this year when they participated in James Corden's "Carpool Karaoke."