Guns N' Roses Lead Singer Axl Rose Falls down during Concert in Las Vegas
Axl Rose, the legendary Guns N' Roses frontman, took a nasty fall during the last concert while singing the band's classic "Knockin' On Heaven's Door."
The incident took place on Friday at The Colosseum at Caesars Palace in Las Vegas, Nevada, in front of a crowd of fans who were singing along with Rose.
As expected, the moment was caught on video by several concert-goers and shared online, giving the world the chance to see Rose hitting the floor.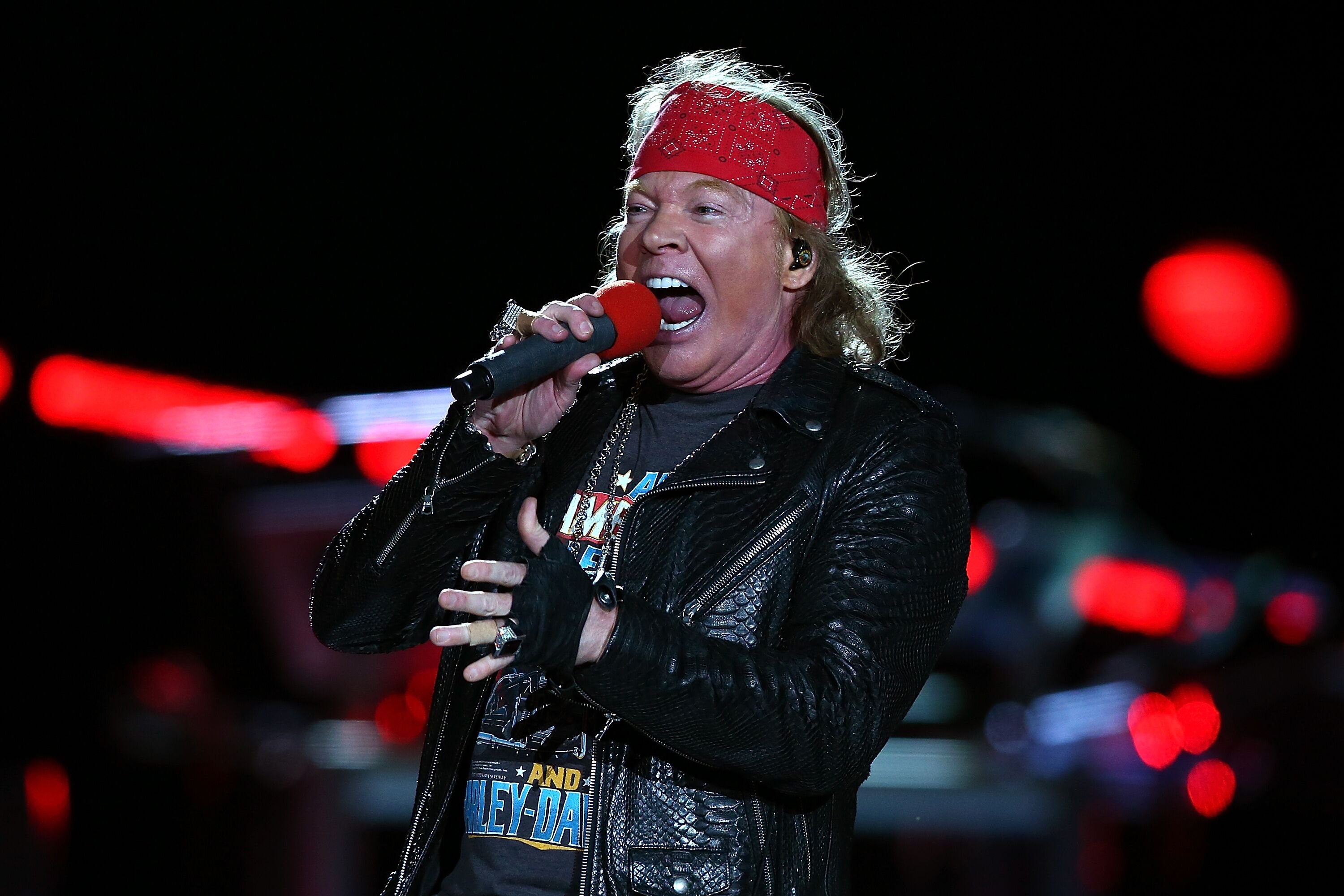 IT COULD HAVE BEEN WORSE
Fortunately, the singer didn't get hurt and got up fairly quickly before going to the side of the sage to grab a towel, with which he wiped down the area where he had fallen.
This wasn't the first time that Rose collapsed on stage
A VERY SUCCESSFUL TOUR
The concert was a part of the "Not in This Lifetime..." tour, which started all the way back on April 1, 2016, and is scheduled to end this Saturday, November 2.
For the past three years, fans were given the opportunity to see Rose, Slash and Duff McKagan play together since the "Use Your Illusion" tour in 1993.
Guns N' Roses held 96 concerts in North America, 38 in Europe, 16 in South America, 16 in Asia, 8 in Oceania and 1 in Africa, making a total of 175 performances.
Although Rose hit the floor one day short of the end of the world tour, it didn't ruin the show or the tour itself, which was, overall, quite successful.
DÉJÀ VU
This wasn't the first time that Rose collapsed on stage. Back in 2012, at the French festival Hellfest, the singer was making his way across the stage when he lost his balance.
While "Sweet Child o'Mine" was being played, Rose tripped and landed face first but kept his professionalism and continued the performance as if nothing had happened. Of course, the internet will never let him forget that night.