Arnold Schwarzenegger of 'Terminator: Dark Fate' Shared Heartwarming Photo with Jackie Chan
Action star Arnold Schwarzenegger could not stop himself from boasting about a chance encounter with his friend, actor Jackie Chan.
The Hollywood duo looked delighted to be in each other's company in the snapshot that Schwarzenegger shared on his official Instagram page.
The 72-year-old actor was also full of praise of his colleague, Chan, who shares a similar level of success to that of Schwarzenegger in the action genre.
TRUE FANS OF EACH OTHER'S WORKS
The former governor of California also gushed about his "old friend" as he complimented the action star from China in the caption to his post.
"It was fantastic to run into my old friend and a hero of mine [Jackie Chan] when I got back from the [Terminator: Dark Fate World Tour]. A legend and an inspiration."
Meanwhile, the "Shanghai Noon" star also took to his official Instagram page to share the same photo that sees him posing with Schwarzenegger.
Chan showed that the feeling for admiration is mutual among the stars with his warm words in the caption to the post.
"So happy to run into my good old friend and legend [Arnold Schwarzenegger]." 
In the photo, both the stars looked gorgeous as they donned casual outfits for their day out. Schwarzenneger rocked a blue tee-shirt showing off his great physique whereas Chan looked dashing in a simple, grey hoodie.
THE VETERAN ACTORS ARE STILL ROCKING IT
Recently, Chan was honored with Albert R. Broccoli Britannia Award for Worldwide Contribution to Entertainment by BAFTA LA, and he was in the city to pick up his award.
Schwarzenegger and Chan, 65, previously collaborated on their first-ever joint project, "The Mystery of the Dragon Seal: Journey to China."
Although the movie finished much of its production by the year 2017, it got stuck in the postproduction process for around two years before finally getting a release date this year.
HE IS BACK! AGAIN!
Meanwhile, Schwarzenneger made his return to the big screen a couple of days ago with the much-awaited release of the latest installment from his popular "Terminator" franchise, "Terminator: Dark Fate."
In the movie, Schwarzenneger reunited with his old co-actress, Linda Hamilton, who played the iconic role of Sarah Connor.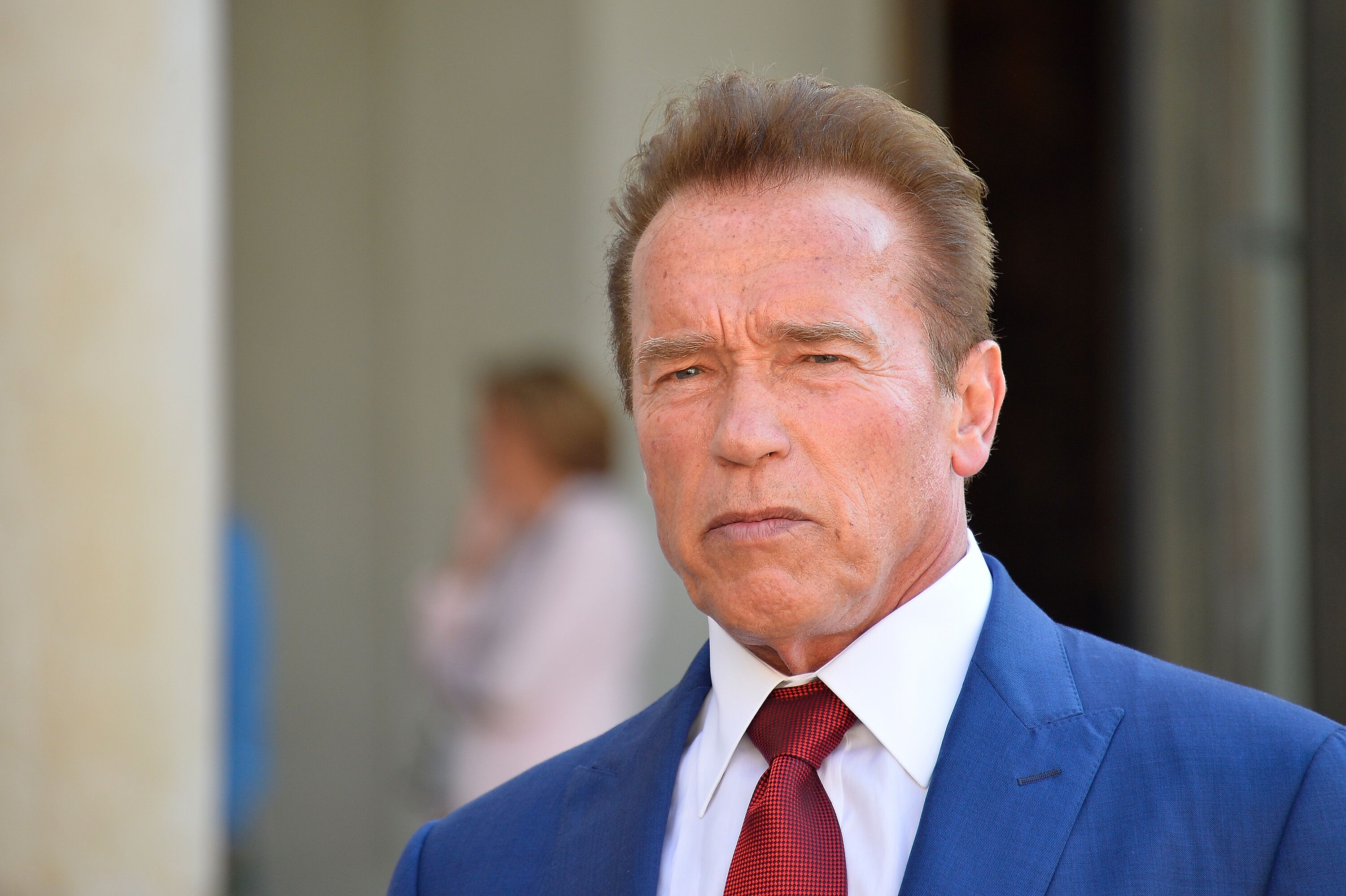 The latest movie from the "Terminator" series follows events occurring immediately after the end of "Terminator 2: Judgement Day."