Kevin Hart of 'Think like a Man' Spotted Driving Vintage Car & Reportedly without Shoulder Harness a Month after Car Crash
Kevin Hart is back behind the wheel of one of his beloved classic cars and without a safety harness.
It doesn't look as if comedian Kevin Hart's recent brush with death has had any effect on the safety measures he takes while driving his beloved classic cars.
Just two months after the near-fatal accident that landed him in hospital Hart is back behind the wheel of one of his cars, and without a safety harness.
The car in which Hart had his accident, a 1970 Plymouth Barracuda, wasn't equipped with seatbelts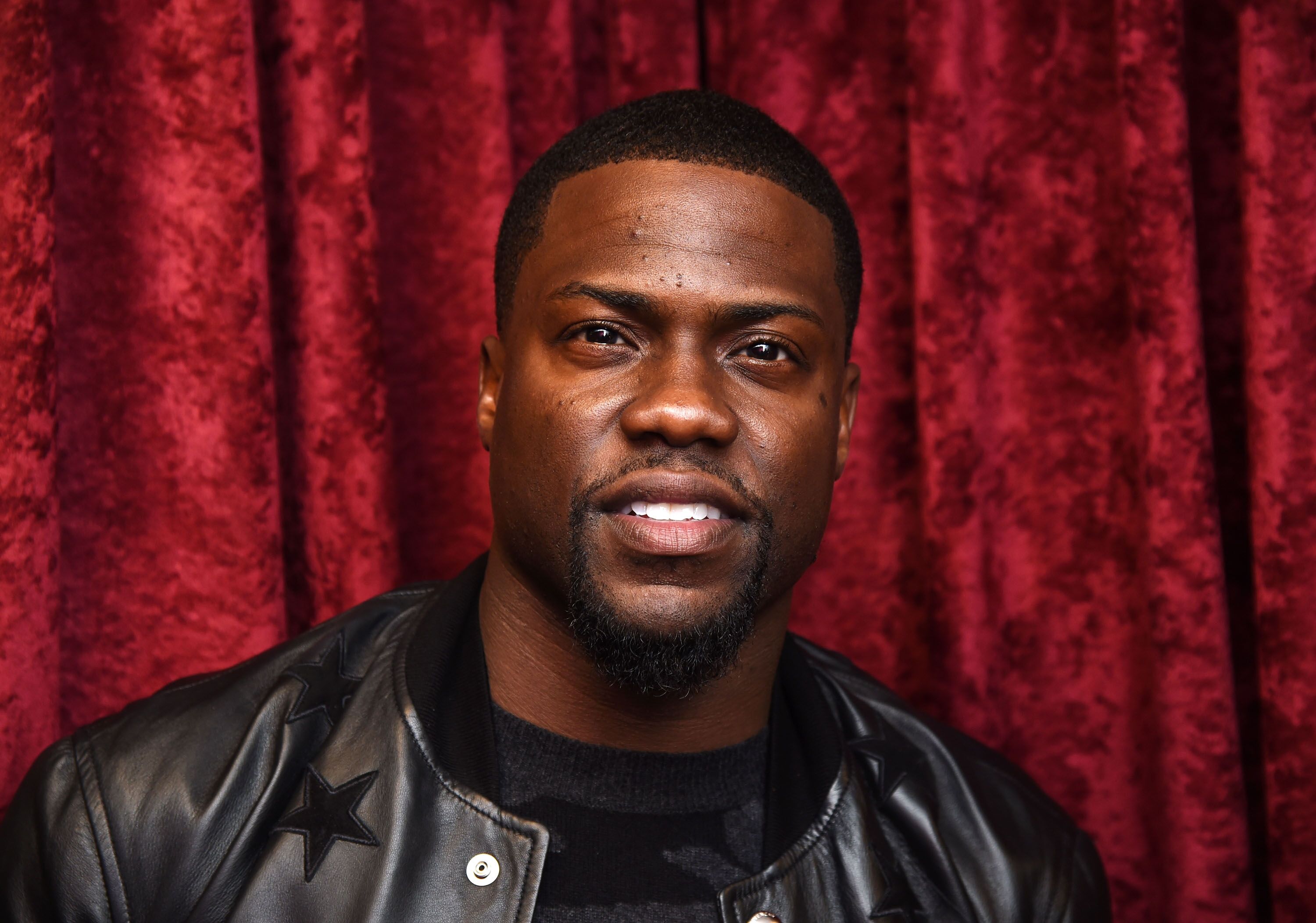 KEVIN HART OUT BUYING GROCERIES
It's official, stars are human too, and they buy their own groceries. The comedian was seen at a shopping plaza in Calabasas walking out with bags of food and accompanied by a friend.
The paparazzi approached Hart who told him he was in good health and enjoying his time off with his family. Then the comedian got into his car and surprised the pap by driving it himself. 
KEVIN HART DRIVES A 1969 CAMARO
Hart drove off in one of his many classic cars, a 1969 Camaro, but what surprised the photographer was the fact that he didn't use a shoulder harness, or even a simple seat belt, especially after his dramatic accident.
THE SEAT BELT LAW WAS NOT IN FULL FORCE IN 1969
The first seat belt law came into effect on January 1, 1968, obliging car manufacturers to include seat belts in all vehicles except buses, but the law was Federal and it took years for State laws to follow suit - and Hart's Camaro was built in 68/ 69.
Kevin Hart's First Interview Post-Crash, Drives Away in Muscle Car https://t.co/wSnNdb2gIm

— TMZ (@TMZ) November 2, 2019
THE CAR IN WHICH KEVIN HART CRASHED HAD NO SAFETY HARNESS
Like the '69 Camaro, the car in which Hart had his accident, a 1970 Plymouth Barracuda, wasn't equipped with seatbelts, which resulted in the serious injuries the comedian, the driver and another passenger suffered.
Many owners of classic or veteran cars have 5-point safety harnesses installed to guarantee their safety.
Considering his recent experience, it might be a good idea for Hart to do the same.
KEVIN HART'S BRUSH WITH DEATH
On the evening of September 1, 2019, Kevin Hart was involved in a serious single-car collision in Los Angeles.
Behind the wheel of his  1970 Plymouth Barracuda was his friend,  Jared Black. Hart was riding shotgun, and Black's fiancé, Rebecca Broxterman was traveling in the backseat.
The car turned at high speed from Cold Canyon onto Mulholland Highway, veered off the road and smashed into some fencing. 
Hart was able to exit the vehicle without great difficulty, but Black and Broxterman were trapped under the crushed Plymouth roof and had to be cut free by first responders.
Hart was apparently uninjured and went home, but he was later rushed to the hospital and underwent back surgery, having fractured several vertebrae in the impact.