Amber Rose Shares New Photos of Her Newborn Son Slash Electric
Amber Rose just shared the very first photos of her newborn baby boy on Instagram.
New mom Amber Rose gave birth to her second child in October, but she has only now released the first photos of her precious baby boy.
The model shared a gallery of precious snaps of her baby interacting with his dad and his big brother on Instagram and garnered over 700,000 likes in just a few hours.
The couple announced the pregnancy via Instagram on  April 3, 2019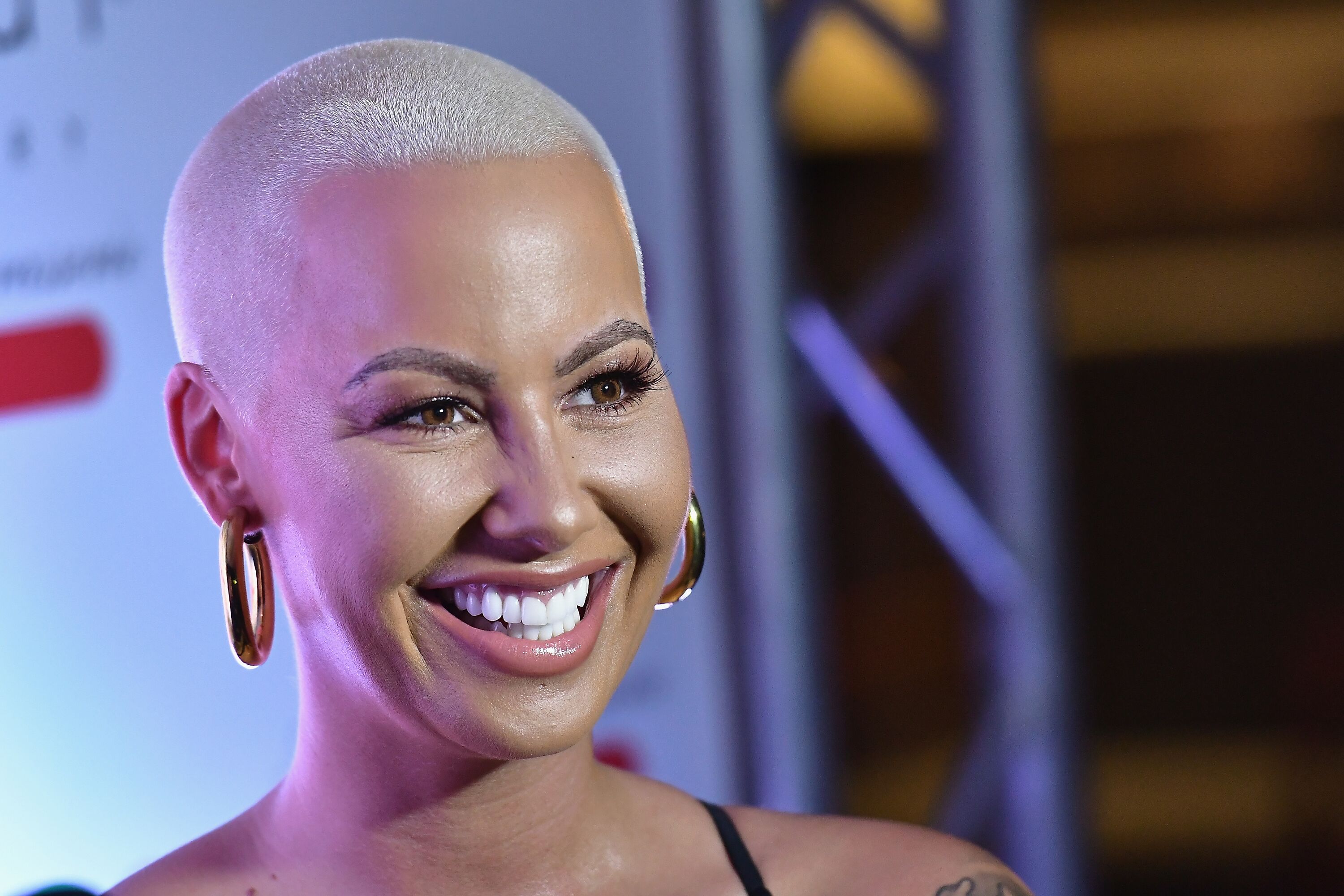 MEET AMBER ROSE'S BOUNCING BABY BOY
Amber Rose shares her newborn son, Slash Electric, with her boyfriend Def Jam record label executive Alexander "AE" Edwards.
The couple announced the pregnancy via Instagram on  April 3, 2019, and now they are introducing their precious bundle of joy to the world.
AMBER ROSE: "SLASH AND BASH"
Amber Rose captioned the gallery appropriately "Slash and Bash," Bash being her oldest son, from a former relationship with rapper Wiz Khalifa. Bash is clearly into being a big brother and cradles his baby brother with heart-rending tenderness. She also shared a clip of herself breastfeeding Slash.
SLASH ELECTRIC'S ADORING DAD
Slash is Alexander's first child, and the record producer was captured tenderly kissing his tiny son on the forehead. Another snap shows the proud dad nose to nose with his newborn. Too cute!
AMBER ROSE'S ADORABLE FAMILY
Of course, every baby needs doting grandparents, and Amber Rose shared some gorgeous snaps of her mother and her father holding Slash - the truth be told, grandpa was looking a little weepy.
We wish Amber Rose and her family all the happiness in the world, and we can't wait to see a lot more of baby Slash.
AMBER ROSE'S UNCONVENTIONAL PARENTING CHOICES
While most mothers of 6-year-olds take exception at their children bringing home foul language from school, Amber Rose is cool with it. She said:
"Kids like to curse. I tell him when it's appropriate and not to say it at school. That's it."
So if Sebastian Taylor Thomaz uses the occasional expletive, his mom won't raise an eyebrow. There is an exception, however.
The easy-going mom does not allow her son to use the N-word, which she reveals he picked up with his dad, rapper Wiz Khalifa.