Kevin Hart of 'Jumanji' Says He's Blessed to Be Alive after Suffering Serious Injuries in September Car Crash
Comedian Kevin Hart is grateful to be alive as he spends time relaxing with his family while recuperating from his near-fatal car accident two months ago.
While out on a food run at a shopping plaza in Calabasas on Saturday, Kevin gave an update on his recovery during a brief interview with TMZ.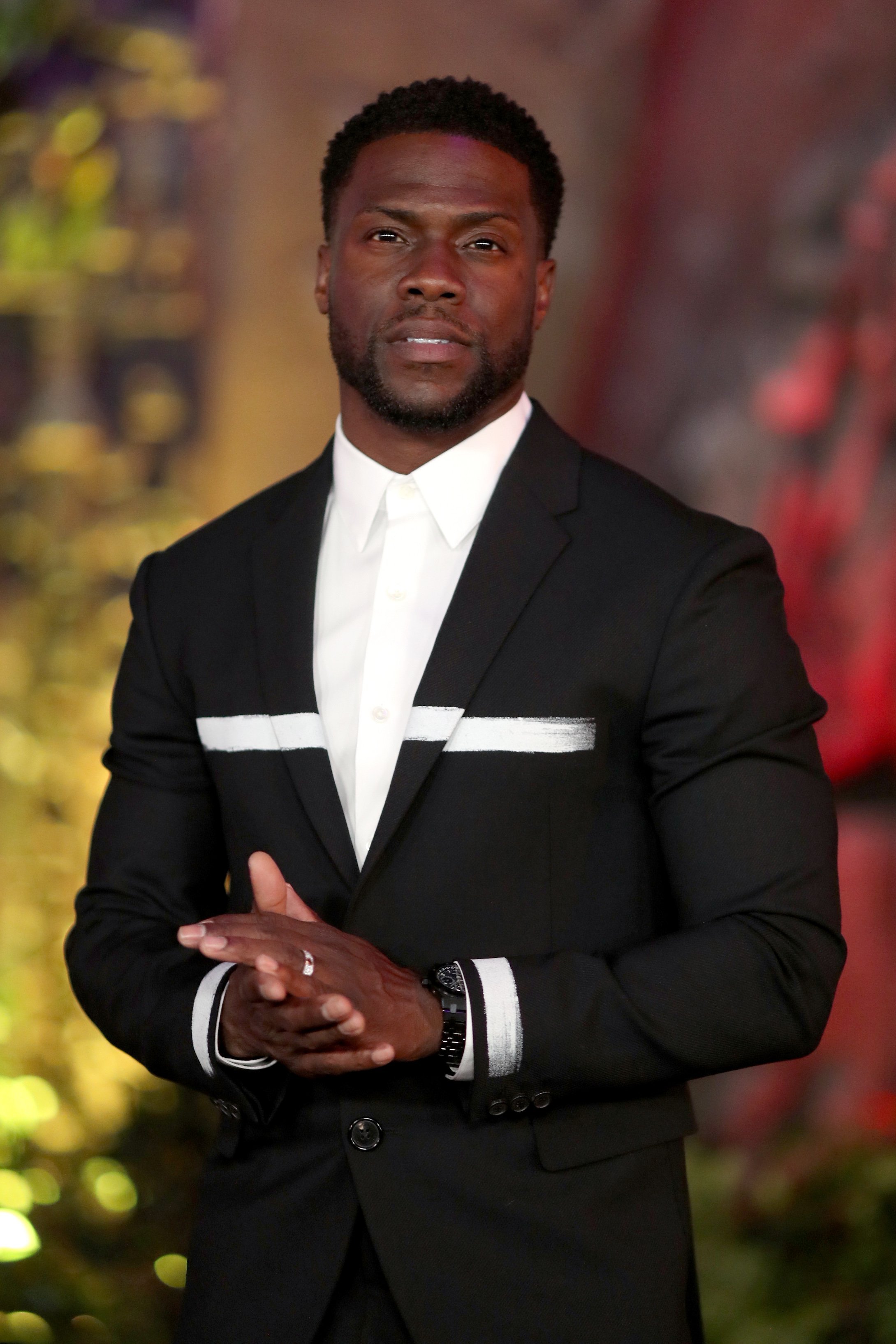 "I'm great, feeling blessed to be alive," Kevin said. "It's a process. It's going to take some time, but I'm patient."
With the comedian is out and about, appearances can be deceiving. Kevin spent almost two weeks at an in-patient rehab facility after needing back surgery because of injuries sustained in the crash.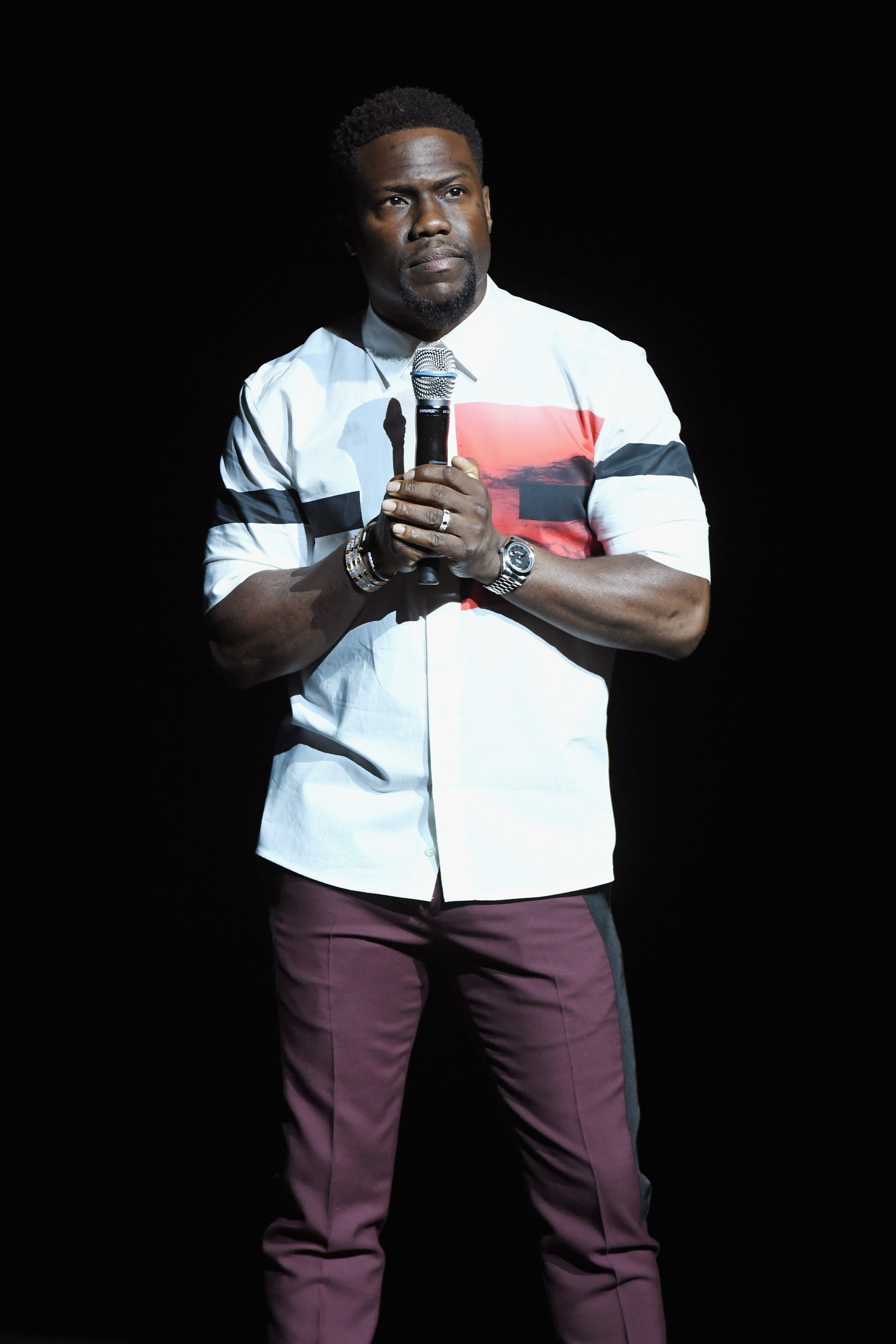 He currently undergoes daily physical therapy sessions, and its a slow and steady road to recovery while he concentrates on things most important to him. "Right now, [I'm] relaxing, enjoying the family and recovering. That's all that matters right now," Kevin said.
Kevin's return to work will happen "in time," and he later shared with fans how the car accident affect him, how he came face to face with the fragility of life. 
"Basically what you realize is that you're not in control," Kevin explained. "No matter how much you think you're in control, you're not in control. And at the end of the day, it can all be over, man."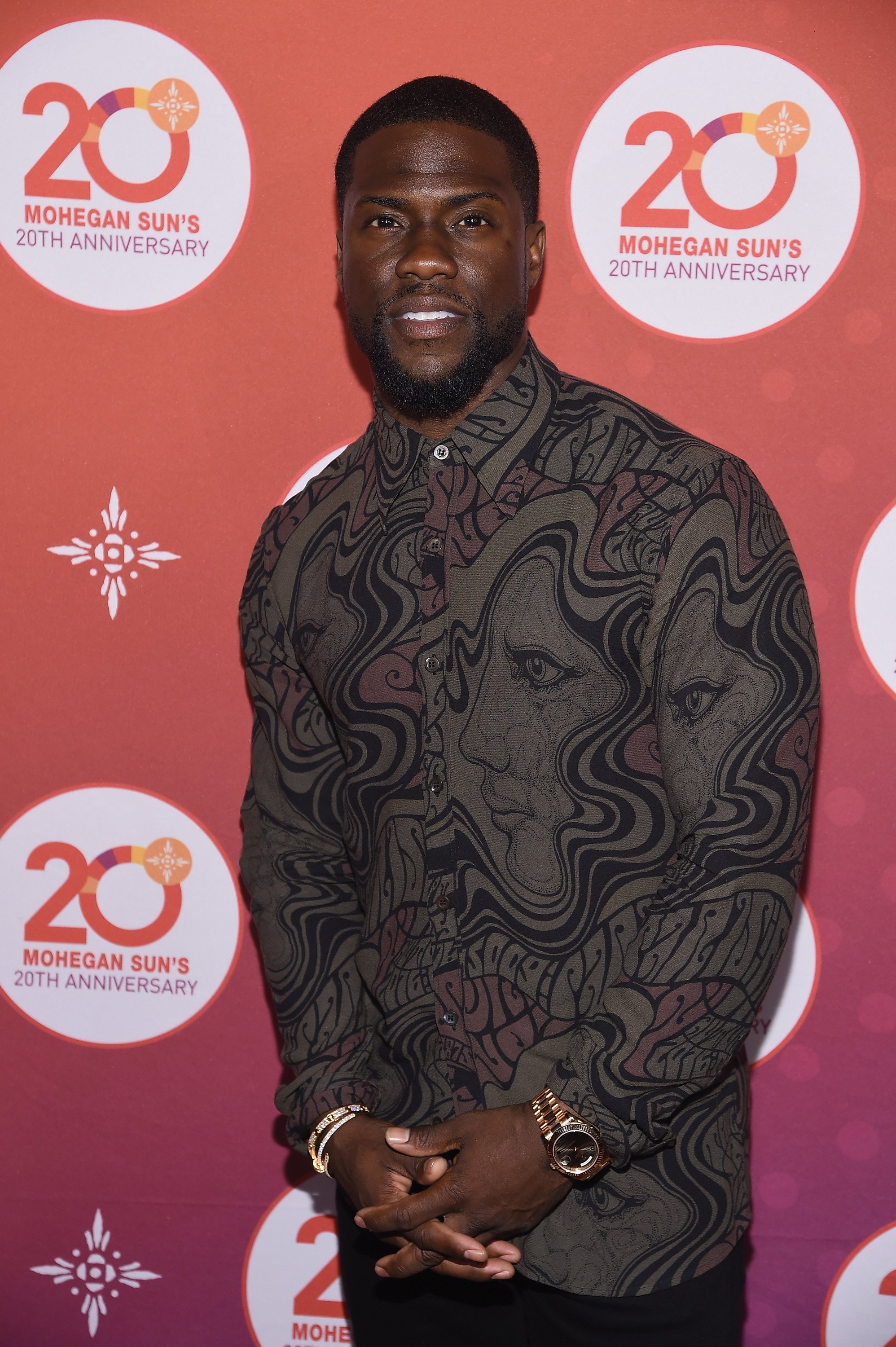 The accident happened on September 1, when Kevin, his friend Jared Black and his fiancée, Rebecca Broxterman, went for a drive in Kevin's 1970 Plymouth Barracuda with Jared behind the wheel.
The car veered off Mulholland Highway before landing up in a ditch, and while none of them wore seatbelts, Rebecca sustained minor injuries, while Jared also suffered spinal damage.
According to the California Highway Patrol, Jared lost control of Kevin's Barracuda after accelerating recklessly, which caused the car to go offroad and become one with a tree. 
The comedian might not be ready to get back to work, but that doesn't mean he stopped being funny. His Halloween costume consisted of a recreation of his "Jumanji" costar, Dwayne "The Rock" Johnson's unforgettable 1990s turtleneck picture.
Complete with the jeans, black turtleneck, chain, and matching hairstyle, Kevin pulled off the perfect tongue-in-the-cheek Halloween outfit this year as Dwayne reposted the image with the caption:
"The confident gaze KILLS ME. Happy Halloween everyone! Enjoy yourselves and may you always have a best friend like @kevinhart4real."
According to a statement released by Kevin's attorney in October, the comedian is not set to fully return to work until 2020. 
Because it will take time for his back injuries to recover, the actor-comedian will take on "a little work here and there" in the meantime.