Olivia Newton-John of 'Grease' Stuns in Cream Pleated Skirt with Her Daughter Chloe in New Pics
Famous "Grease" star Olivia Newton-John is youthfully gorgeous as she wears a maxi skirt while posing for new snaps with her grown daughter, Chloe Lattanzi, who only recently returned to social media. 
Via Instagram, Olivia shared two snaps of herself and Chloe standing on lush greenery for pictures. In the photo, both women kept their outfits simple.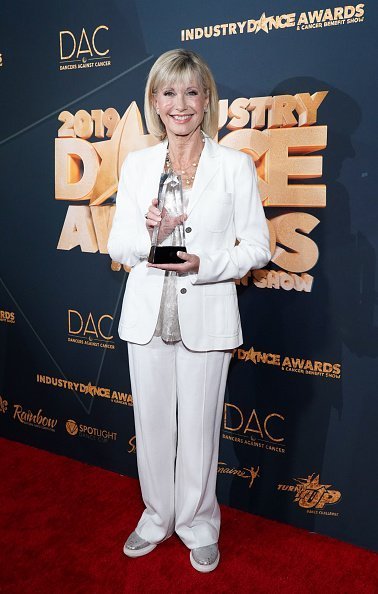 Chloe, who stands taller than her veteran actress mother, wore a white dress that was short enough to put her toned legs on display. The dress also has an off-shoulder design with puffy sleeves and a low neckline that hinted at her bountiful bosom. 
The 33-year-old is the picture of youthfulness, much like she is famously known to display. On the other hand, her mother's outfit was a conservative one. 
Olivia wore a white shirt and a maxi cream skirt that reached to the grass and sported pleats all over. The ensemble is a combo of chic and casual as the award-winning star stood smiling with her arm about Chloe, who stood barefoot in the grass.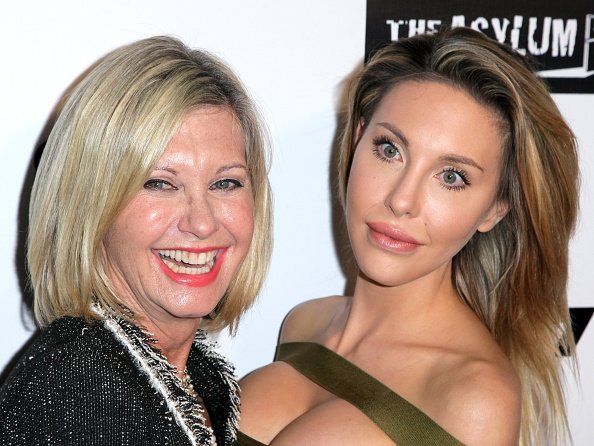 The mother-daughter duo also kept the accessories simple. The only accessories visible on Olivia is a bracelet and a ring while Chloe had just a gold necklace on. 
For many, the best thing about the picture is the apparent intimacy between the women, and it appears that it may just be Olivia's favorite thing too. 
In her caption, Olivia exudes love as she described Chloe, who is her only child, as a brainy beauty, and also shared the happy news that Chloe is back on social media!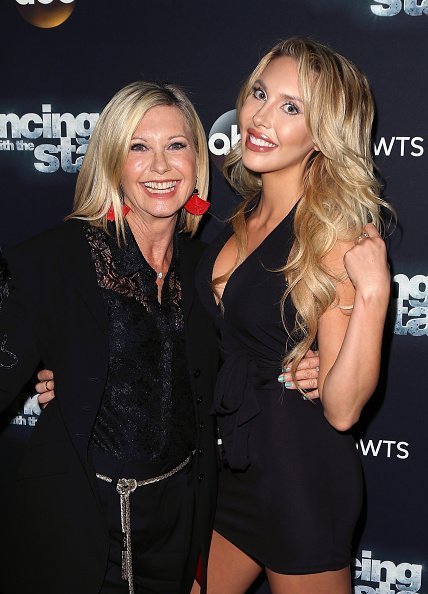 The caption reads:
"My beautiful, talented daughter Chloe is back on Instagram! She has some fun and exciting things coming up! Follow her at @chloelattanziofficial."
Quickly, fans took to the comments section of the post to express joy over the news of Chloe making a comeback to social media, inform Olivia they had followed Chloe as she requested, as well as leave compliments for the picture. 
Chloe, who is the sole product of Olivia's 11-year marriage to actor Matt Lattanzi, has had her share of the limelight thanks to being born to such famous parents as well as making a name for herself in the entertainment industry. 
Sadly, this took a significant toll on Chloe, who told The Daily Mail in 2013 that she struggled with anxiety, which led to "a self-destructive spiral," that included an eating disorder, vodka and anti-depressant abuse, and cocaine use.
Through it all, the gorgeous star, who is known for her doll-like beauty thanks to multiple cosmetic surgeries, has her mother offering her support the best she can.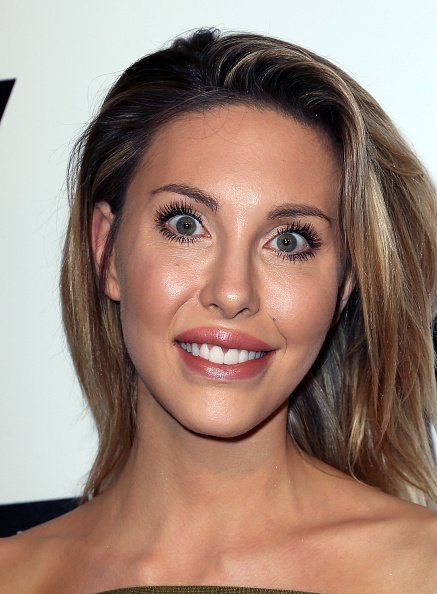 Now, she is a success story of battling mental health problems as she proudly took to Instagram to share an inspirational message for
"other beings who have suffered or are suffering as I did."
She concluded the lengthy piece by crediting her mother and close relations for actively supporting her. 
If nothing else, the tight-knit bond between Chloe and her mother, despite the numerous problems like her mental health issues and Olivia's recurrent cancer battle, is indeed admirable.