Michael Douglas' Son Cameron's Girlfriend Is Vivian Thibes and She's the Mother of His Daughter Lua
Cameron Douglas has been through a difficult journey of drug addiction and has served a jail term for his involvement in drug dealing. He, however, had someone stand by him through it all; Vivian Thibes, Cameron's girlfriend and the mother of his daughter, Lua Izzy. 
The actor is now clean and seeking to leave behind a lasting legacy for his daughter, Lua. All that might not have been possible if Cameron hadn't met his girlfriend and mother of his only child, Vivian.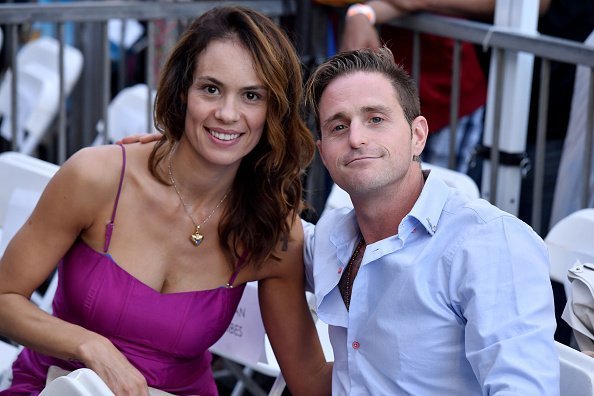 Vivian Thibes is 40-years-old and celebrated her birthday in February. She was born in Sao Paulo, Brazil, but is based in New York City. She is a certified Yoga Teacher, bagging her certification from the Jivamukti Yoga Studio in New York, where she is currently teaching. 
Vivian holds a bachelor's degree in film and media from Hunter College and has skills in Marketing, Public Relations, and Event Management.
Her passion for Yoga knows no bounds going by many of her posts, which show her practicing it. She is also starting to impart the knowledge of Yoga in her one-year-old daughter, evidenced by one of her recent posts. 
Vivian stood with her partner, Cameron, after his time in jail and has remained loyal to him. The couple has been dating since 2016. 
However, relationships come with difficulties, and they were once reportedly involved in a heated argument during a date night. It looks as though things are good with them now, with Vivian herself posting about one of their date nights on her Instagram page, captioning it:
"Mom and Daddy night out [ringed stars emoji] #saturdaynightfever #mptf."
The couple does enjoy hanging out together, as some of her posts also suggest. Fans would be hoping that their relationship does not go the path of Cameron Douglas' previous relationships.
Cameron's ex-girlfriend, Kelly Sott, was arrested and sentenced to seven months in jail in 2009 for trying to smuggle heroin to him while he was under house arrest. 
He was also involved in a romantic relationship with one of his defense lawyers, Jennifer Ridha. Jennifer was caught trying to sneak him drugs while he was serving his jail term. 
Cameron, however, seems to be over his addiction and recently released a memoir titled, "Long Way Home," which chronicles his addiction and how he got out of it.