Ivanka Trump Hugs Husband Jared Kushner in Heartwarming Photo after Their 10th Wedding Anniversary
Ivanka Trump and her husband, Jared Kushner pose at the top of a mountain while enjoying some bonding time as a couple, by hiking together.
Just days after celebrating their 10-year anniversary, Ivanka Trump and her husband, Jared Kushner enjoy one of their favorite pastime by going hiking up a mountain. Standing arm in arm at the top of the mountain, Ivanka captions the moment:
"The best view comes after the hardest climb."
In 2009, the year that Ivanka Trump and Jared Kushner got engaged she revealed to New York Magazine that in their free time, the couple enjoy very low key activities, she says:
"We're very mellow. We go to the park. We go biking together. We go to the 2nd Avenue Deli."
"We both live in this fancy world. But on a personal level, I don't think I could be with somebody — I know he couldn't be with somebody — who needed to be 'on' all the time." she explains.
According to Vogue, the couple met in 2007 during a networking lunch when one of Ivanka's business partner's set them up to meet for a business deal.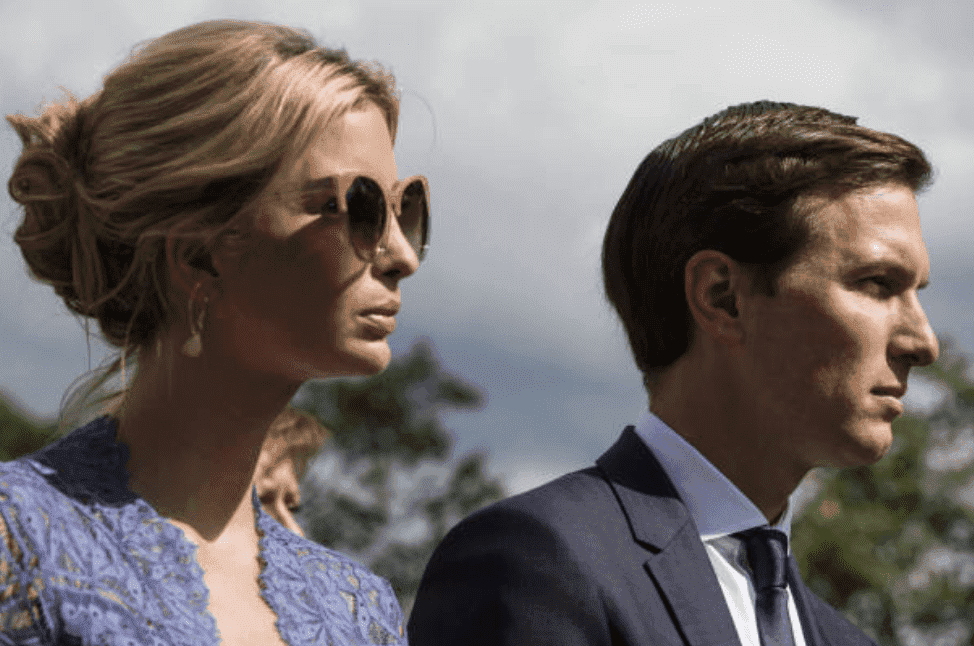 After a decade of marriage and three children; Arabella, Joseph and Theodore, she talks about first meeting her husband and jokes:
"They very innocently set us up thinking that our only interest in one another would be transactional. Whenever we see them we're like, the best deal we ever made!"
Kushner tells Vogue, despite their busy careers, the couple are actively involved in their children lives. Describing their dynamic as parents working together to run their household he says:
"I would say she is definitely the CEO of our household, whereas I'm more on the board of directors. We both pick up slack for each other where it's needed, but she doesn't want to outsource mothering, so she's very involved."
On October 25, the Ivanka and Jared spent their 10-year anniversary at Camp David, in northern Maryland. 
The area is normally used to entertain foreign dignitaries and also provides a place for the president to relax and get away from the pressures of work. The couple were joined by family and friends for an intimate dinner.