Bossip: Stevie J of LHHATL Has Primary Custody of Daughter with Joseline Hernandez until at Least Early 2020
A report by Bossip reveals Stevie J was given primary custody of his and Joseline Hernandez's daughter, Bonnie, until 2020. 
A Georgia family court judge pushed back a status hearing case on their custody battle for another four months, ordering the ex-couple to attend mediation to settle their disputes. 
For the next couple of months, Stevie J will enjoy having little Bonnie under his care until their next court appearance in February of next year.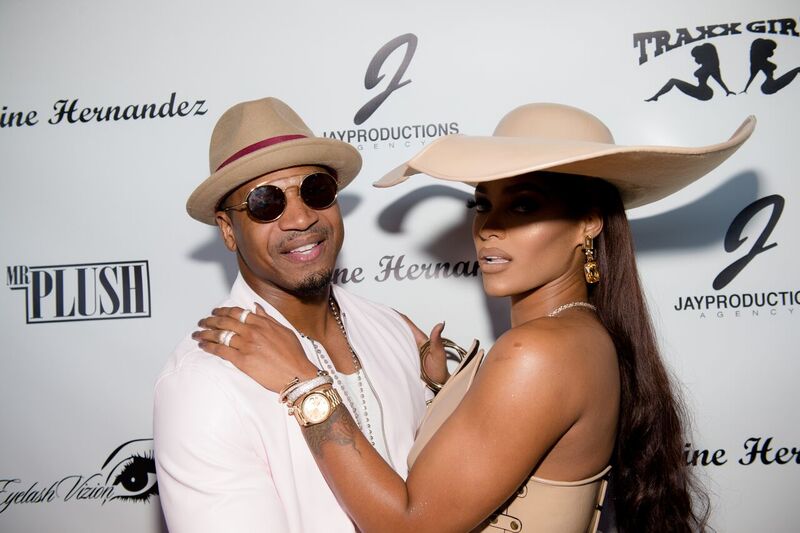 A Lengthened Temporary Custody Arrangement
In the meantime, Stevie J will continue to have primary custody over their daughter, while Joseline has been granted visitation rights.
With this new arrangement, Stevie also no longer has to pay Joseline $1000 a month in child support. Instead, parents will shoulder the costs of caring for their little one when in their care.
Stevie J's Complaint Against Joseline
This new arrangement came after Stevie sued Joseline for Bonnie's custody after she cut him out of her life. He argued in the court that he was more capable of caring for their child. 
Now that their hearing was rescheduled to February 2020, Stevie J can enjoy a lot more time with his daughter. 
Spending Time With His Daughters
Stevie and little Bonnie have been enjoying their time together, spending time with his other daughter, Eva Giselle. 
The producer is able to enjoy so much time with his children all thanks to the support of his wife, Faith, who allows him to be the best father he can be to his children. 
"Let your will be done God I thank you for your grace, mercy & an amazingly supportive wife."
Having an Amicable Relationship
Despite the heated custody battle between Joseline and Stevie, they are actually in much better terms than they were before. 
His most recent updates about his daughters on social media prove that he and his ex-girlfriend, Joseline Hernandez, have finally set aside their differences and amicably came to terms for the sake of their daughter. 
While this is the case, they both still hope to be granted custody of their children, which explains why they are still in court against one another.