LHHATL Star Stevie J Spends Quality Time with Daughters Bonnie Bella & Eva
Stevie J went on daddy duty with his daughters Bonnie Bella and Eva Giselle, sharing a sneak peek of the great time they spent together as a family. 
While it's no secret that Stevie J and his ex-fiance Joseline Hernandez were on a bitter custody battle over little Bonnie in the past couple of months, they've been able to set aside their differences and work towards what's best for their daughter. 
Now, Stevie and Bonnie Bella have been spending time together more often, and that results in adorable images of siblings Eva Giselle and Bonnie Bella hanging out with one another.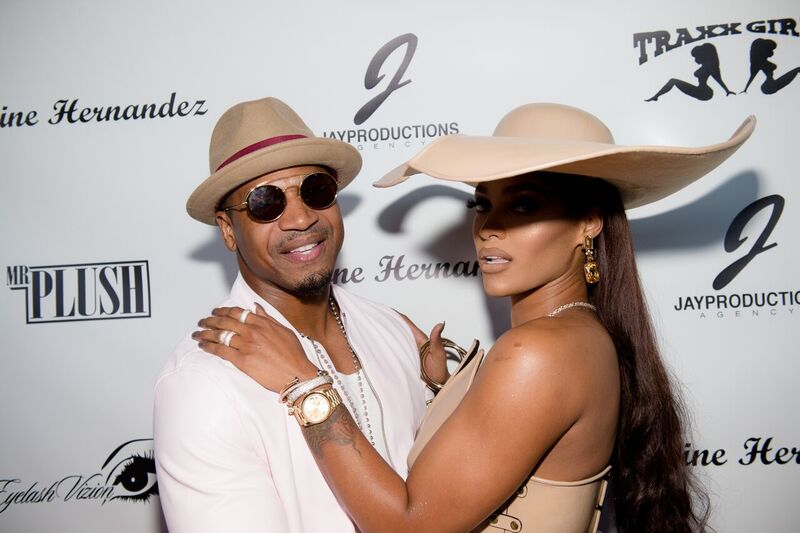 Father-and-Daughter Bonding
On Tuesday, Stevie J took some time to post a photo of his youngest daughters enjoying some time together. The "Hitman" producer then explains how being with his two youngest daughters is the "best way to start my week."
Of course, Stevie reveals that he would not be able to enjoy quality time with his children if it weren't for his supportive wife Faith, who through it all has allowed the producer to be the best father he can be to his children. 
An Understanding Wife
Appreciating his wife through a video including Bonnie and Eva in it, he wrote:
"Let your will be done God I thank you for your grace, mercy & an amazingly supportive wife."
As if a nod to the appreciation post he wrote, Joseline Hernandez herself commented on the video, referring to both Bonna and Eva as "my babies!"
A Heated Custody Battle
His most recent update about his daughters on social media proves that he and his ex-girlfriend, Joseline Hernandez, have finally set aside their differences and amicably came to terms for the sake of their daughter. 
After months of a heated custody battle over Bonnie, Joseline and Stevie revealed that they've finally learned to become friends again for their daughter to grow up in a healthier environment. By the end of July 2019, there was an arrest warrant for Hernandez who allegedly violated Stevie's visitation rights. 
A Sudden Turn of Events
The threat ended up with Joseline turning over Bella to Stevie, who was awarded temporary primary custody by the court in August. 
However, it seems the hearing went well, as Joseline and Stevie were soon spotted on the same lunch table, something their fans never thought would happen again. 
A Surprising Reunion
The pair had lunch with Joseline's boyfriend, DJ Ballistic, Stevie's attorney, Adamma McKinnon, and some of their past "Love and Hip Hop" castmates. A couple of days later, Stevie's wife, Faith Evans, was seen carrying Bonnie, proving that indeed all was well between Stevie and Joseline. 
Now that Bonnie and his sister Eva are spending more time together, it's clear that despite what everyone had to say in the past few months, it all turned out well for the family, and they are now enjoying the peace and quiet of each other's company.