Loni Love of 'The Real' Collaborates with Plus-Size Retailer Ashley Stewart to Launch Her First Fashion Collection
Loni Love of "The Real" recently took her ambassadorship for curvy women up a notch by collaborating with Ashley Stewart. Loni looked stunning in photos for her first fashion collection! 
Loni Love is renowned for hosting "The Real" show alongside four other beautiful women, but the comedian is now spreading her wings into the fashion industry.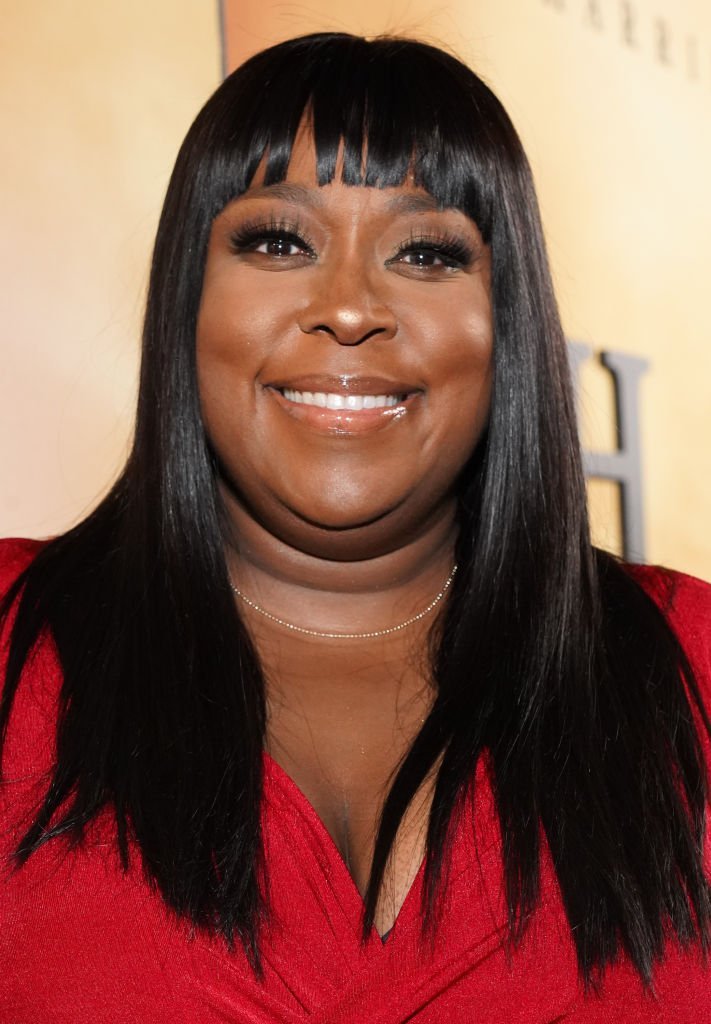 Career-wise, Loni is accomplished as a comedian, an ambassador for thick women, and a co-host of the Emmy Award-winning TV show, Essence narrated.
Recently, she stepped out of her usual status quo to debut a fabulous partnership with a fashion brand for curvy women, Ashley Stewart, Daily Mail disclosed. 
The talented duo created the elegant Loni Love x Ashley Stewart Holiday Collection, and Loni is happy to be a part of the incredible movement that supports her "sisters."
The proud collaborator revealed in a video to announce the partnership:
"Not only does Ashley Stewart provide great clothing, but they have scholarship programs and provide jobs in our communities. Any brand that invests in my sisters is a brand I want to align with."
The Loni Love x Ashley Stewart Holiday Collection entails ten fashionable clothing lines that vary in sizes from 10 to 3X. The pocket-friendly range starts from $40 to $80, according to reports by Daily Mail.
Loni also modeled some of the special outfits for the fashion brand and shared a clip of the different styles on her Instagram.
Regarding her best cloth from the collection, she chose a simple yet elegant dress. She said:
"I love the black sequined dress. It's comfortable but stylish at the same time. As we approach New Year's Eve, this is the perfect dress to start off the new decade right." 
The fashion brand is also happy to serve the community of curvy women with Loni representing them. Ashley Stewart Chairman and CEO, James Rhee, said to Daily Mail:
"Loni Love has been a great friend and ally in our mission for years. Partnering with her on this holiday collection and her first fashion partnership was a natural progression of our friendship, and we couldn't be happier to share her collection with the Ashley family."
It is incredible to witness this powerful team come together to create a beautiful fashion line. We wish them success!