Vin Diesel Wishes 'Fast & Furious' Actor Paul Walker's Daughter Meadow a Happy 21st Birthday
Vin Diesel celebrated his late best friend, Paul Walker's daughter, with a heartfelt message as she turned 21.
Six years after the world said goodbye to "Fast and Furious" star Paul Walker, and his best friend Vin Diesel is still honoring his legacy in the best way he can.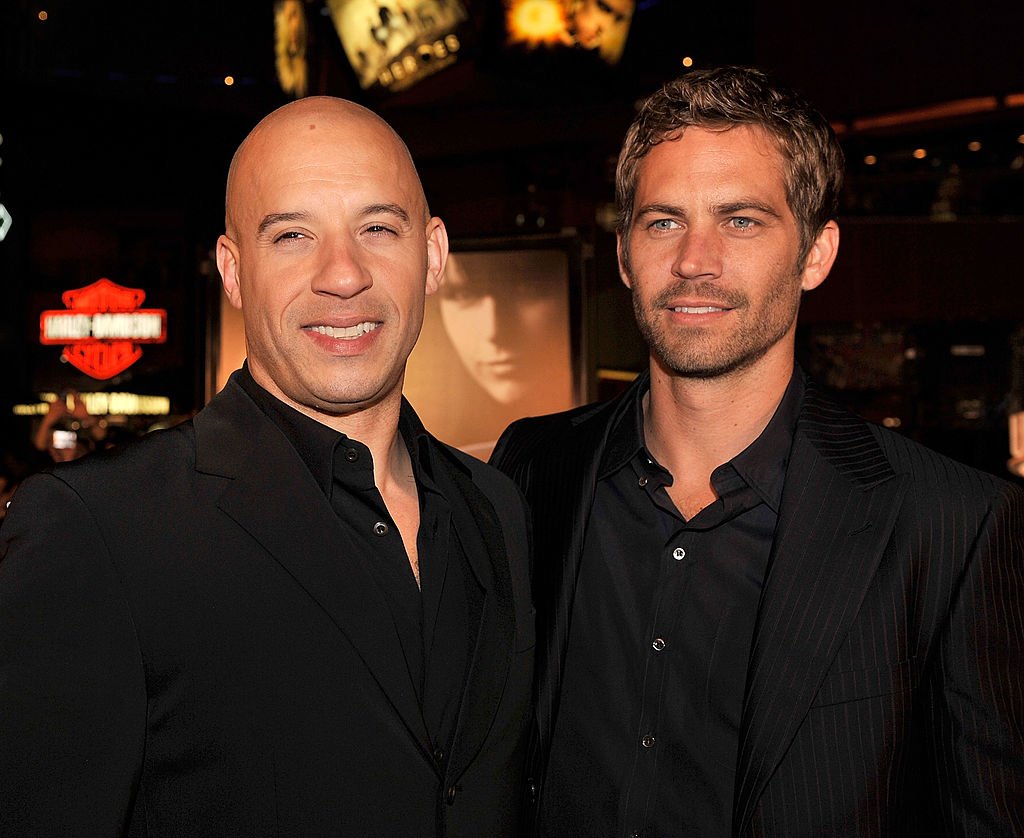 This was evident when Diesel went out of his way to celebrate Walker's only daughter as she turned 21. 
As reported by PopCulture, the actor took to Instagram to share a sweet photo of Meadow and his youngest daughter Pauline, who was named after Walker, smiling for the camera. 
The heartwarming caption read:
"I could say that I am so proud of the person you are becoming... but the truth is I have always been proud of you. Happy Birthday, Meadow!"
He continued:
"I know it's your 21st, and you wanted to go big in Japan, but the family has a cake waiting for you when you get home, so hurry. Love you, kid. Uncle Vin."
Many of Diesel's followers took to the comments section to praise Diesel for the sweet note, but it was the birthday girl who led the appreciation.
Touched by the actor's kind words, Meadow replied, writing:
"Thank you so much. I can't wait to see you soon. And my little angels. Love you ❤️"

Ever since her father's death in 2013, Meadow has become a part of Diesel's family as she frequently spends time with his daughters.
As reported by PEOPLE, Meadow shared a photo of herself embracing Uncle Vin's 11-year-old daughter, Hanina Sinclair, back in August. In the accompanying caption, she called Hanina, her angel. 
Diesel's heartfelt tribute to Meadow comes after he and the cast of "Fast and Furious" remembered Walker on what would have been his 46th birthday on September 12.
As noted by PEOPLE, Diesel led the tribute with an idyllic photo of himself standing in front of a Paul Walker poster and looking unto the sky.
In the lengthy caption, the "Riddick" star caught his late friend up on what he been going on with the "Fast and Furious" franchise. 
He then proceeded to explain that instead of carrying on the usual birthday cake tradition, he had to reflect on the privilege of calling Walker a brother. 
Showing his emotional side, Vin wrote:
"The tears never go away, but they change... from that of mourning to that of grace. We only hope to make you proud."
He ended the tribute saying that Meadow had called him on Paul's 46th birthday before praising the late actor for making the world a better place despite his demise.
Other co-stars such as Tyrese Gibson, Ludacris, Jordana Brewster, and others also paid their tribute.
Walker passed away in November 2013 in a tragic car accident at the age of 40.